The long read: Food, sex, money, work, family, friends, health, politics: theres nothing we cant feel guilty about, including our own feelings of guilt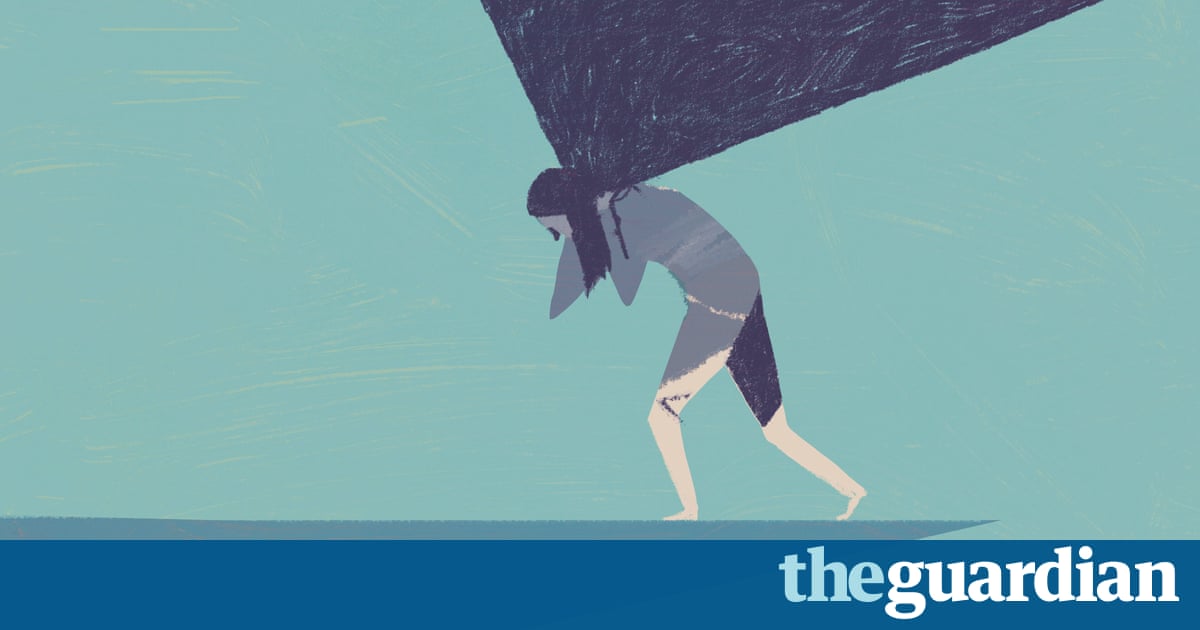 I feel guilty about everything. Already today Ive felt guilty about having saidthe wrong thing to a friend. Then Ifeltguilty about avoiding that friend because of the wrong thing Id said. Plus, I havent called my mother yet today: guilty. And I really should have organised something special for my husbands birthday: guilty. I gave the wrong kind of food to my child: guilty. Ive been cutting corners at work lately: guilty. I skipped breakfast: guilty. I snacked instead: double guilty. Im taking up all this space in a world with not enough space in it: guilty, guilty, guilty.
Nor am I feeling good about feeling bad. Not whensophisticated friends never fail toremind me how selfinvolved, self-aggrandising, politically conservative and morally stunted the guilty are. Poor me. Guilty about guilty. Filial guilt, fraternal guilt, spousal guilt, maternal guilt, peer guilt, work guilt, middle-class guilt, whiteguilt, liberal guilt, historical guilt, Jewish guilt: Im guilty of them all.
Thankfully, there are those who say they can save us from guilt. According to the popular motivational speaker Denise Duffield-Thomas, author of Get Rich, Lucky Bitch!, guilt is one of the most common feelings women suffer. Guilty women, lured by guilt into obstructing their own paths to increased wealth, power, prestige and happiness, just cant seem to take advantage of their advantages.
You might feel guilty, Duffield-Thomas writes, for wanting more, or for spending money on yourself, or for taking time out of your busy family life to work on improving yourself. You might feel guilty that other people are poor, thatyour friend is jealous, that there are starving people in theworld. Sure enough, I do feel guilty for those things. So,itis something of a relief to hear that I can be helped thatI can be self-helped. But, for that to happen, what I must first understand is that a) Im worth it, and b) none of these structures of global inequality, predicated on historical injustices, are my fault.
My guilt, in other words, is a sign not of my guilt but of myinnocence even my victimhood. Its only by forgiving myself for the wrongs for which I bear no direct responsibility that I can learn to release my money blocks and live afirstclass life, according to Duffield-Thomas.
Imagine that: a first-class life. This sort of advice, which frames guilt as our most fundamentally inhibiting emotion, takes insights from psychoanalytic and feminist thinking and transforms them into the language of business motivation. The promise is that our guilt can be expiated by making money.
Its an idea that might resonate especially in the German language, where guilt and debt arethe same word, schuld. One thinks, for example, of Max Webers thesis about how the spirit of capitalism conflates our worldly and heavenly riches, on the basis that what you earn in this world also serves as a measure of your spiritual virtue, since it depends on your capacity for hard work, discipline and self-denial.
But what Weber calls salvation anxiety within the Protestant work ethic has the opposite effect to the self-help manuals promise to liberate entrepreneurs from their guilt. For Weber, in fact, the capitalist pursuit of profit does not reduce ones guilt, but actively exacerbates it for, in an economy that admonishes stagnation, there can be no rest forthe wicked.
So, the guilt that blocks and inhibits us also propels us to work, work, work, to become relentlessly productive in the hope that we might by our good works rid ourselves of guilt. Guilt thus renders us productive and unproductive, workaholic and workphobic a conflict that might explain theextreme and even violent lengths to which people sometimes will go, whether by scapegoating others or sacrificing themselves, to be rid of what many people considerthe mostunbearable emotion.
---
What is the potency of guilt? With its inflationary logic, guiltlooks, if anything, to have accumulated over time. Although we tend to blame religion for condemning man tolife as a sinner, the guilt that may once have attached tospecific vices vices for which religious communities couldprescribe appropriate penance now seems, in a more secular era, to surface in relation to just about anything: food, sex, money, work, unemployment, leisure, health, fitness, politics, family, friends, colleagues, strangers, entertainment, travel, the environment, you name it.
Equally, whoever has been tempted to suppose that rituals of public humiliation area macabre relic of the medieval past clearly hasnt been paying much attention to our life online. You cant expect to get away for long on social media without someone pointing an accusatory finger at you. Yet its hard to imagine that the presiding spirit of our age, the envious and resentful troll, would have such easy pickings if he could not already sense awhiff of guilt-susceptibility emanating from his prey.
It wasnt meant to be like this. The great crusaders of modernity were supposed to uproot our guilt. The subject ofcountless high-minded critiques, guilt was accused by modern thinkers of sapping the life out of us and causing ourpsychological deterioration. It was said to make us weak(Nietzsche), neurotic (Freud), inauthentic (Sartre).
In thelatter part of the 20th century, various critical theories gained academic credibility, particularly within the humanities. These were theories that sought to show whether with reference to class relations, race relations, gender relations how we are all cogs in a larger system ofpower. We may play our parts in regimes of oppression, but we are also at the mercy of forces larger than us.
But this raises questions about personal responsibility: if its true that our particular situation is underpinned by a complex network of social and economic relations, how can any individual really claim to bein control or entirely responsible for her own life? Viewed in such an impersonal light, guilt can seem an unhelpful hangover fromless selfaware times.
As a teacher of critical theory, I know how crucial and revelatory its insights can be. But Ive occasionally also suspected that our desire for systematic and structural formsof explanation may be fuelled by our anxiety at the prospect of discovering were on the wrong side of history.When wielded indelicately, explanatory theories can offer their adherents afoolproof system for knowing exactly what view to hold, with impunity, about pretty much everything as if one could take out an insurance policy to be sure of always being right. Often, too, thats as far as such criticism takes you into a right-thinking that doesnt necessarily organise itself into right-acting.
The notion that our intellectual frameworks might be as much a reaction to our guilt as a remedy for it might sound familiar to a religious person. In the biblical story, after all, man falls when hes tempted by fruit from the tree of knowledge. Its knowledge that leads him out of the Gardenof Eden into an exile that has yet to end. His guilt isaconstant, nagging reminder that he has taken this wrongturn.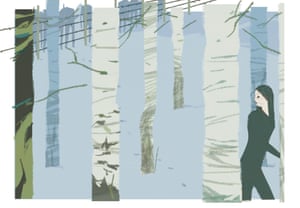 Read more here: http://www.theguardian.com/us