Immersing oneself in air frozen to as low as -160C has its sporting champions including Leicester City and the Welsh rugby team but does it stand up to scientific scrutiny?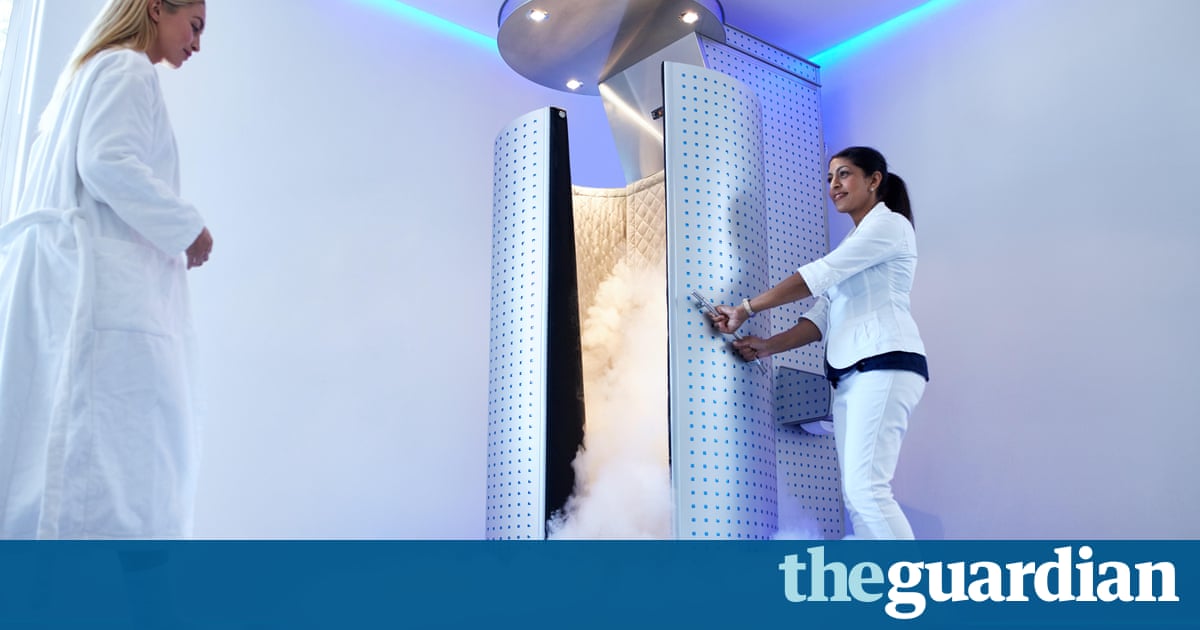 What do sports stars Cristiano Ronaldo, Jamie Vardy and Sam Warburton have in common? It is nothing to do with goals, tries or fast cars. All three regularly undergo whole-body cryotherapy, an extreme-cold treatment that proponents say can speed recovery, reduce injuries, increase energy and improve sleep.
Two major sporting achievements have helped drive a boom in its use. Some saw it as a decisive factor in the Welsh rugby union team reaching the 2011 World Cup semi-finals, while others believe it helped Leicester City overcome odds of 5,000-1 to win last seasons Premier League title. Today, it is used at the top level in many sports and is increasingly being marketed to keen amateurs seeking an edge.
Beauty salons and spas claim it can burn calories, improve our skin and make us happier. Almost inevitably, Lindsay Lohan, Jennifer Aniston and Daniel Craig are reported to be fans. So far, so profitable. But does whole-body cryotherapy work? Or more realistically, are the claims made for it supported by sound scientific evidence?
If you have ever put a bag of frozen peas on an injury, you have used cryotherapy. The use of cold in medicine has a long history, from freezing warts and killing cancer cells, to slowing metabolic processes during trauma surgery. Whole-body cryotherapy takes place in sauna-style, walk-in chambers, with sessions normally lasting just two or three minutes. Those using liquid nitrogen to cool the air inside them can get down as low as -160C.
First developed in Japan, the therapy arrived in Europe in the 80s. In Poland, it is used to treat many conditions including rheumatoid arthritis, multiple sclerosis, psoriasis, sleep disorders and depression.
It helps recovery and rehabilitation processes, says Ian Saunders, co-founder of CryoAction, a UK company that supplies many top rugby and football teams with cryotherapy facilities. Vasoconstriction reduces blood flow to the extremities, which reduces inflammation around soft-tissue injuries, stopping them progressing. The release of adrenalin relieves pain and generates the feelings of exhilaration that players report.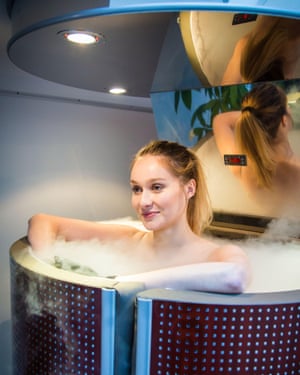 Read more here: http://www.theguardian.com/us