In the world of ultrarunning, Zach Miller is a cult figure, winning his very first race in record time and charging towards the finish line while others jog. Whats his rush?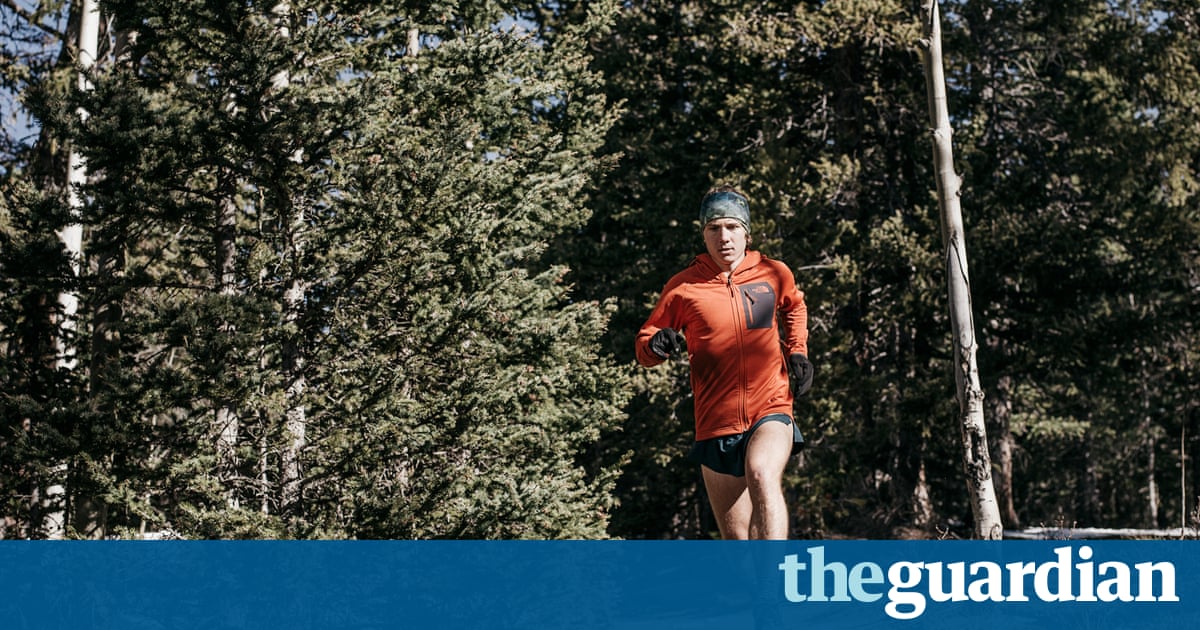 Zach Miller is stirring porridge on top of a wood-burning stove. Outside, snow lies on the ground surrounding his log cabin. Were halfway up Pikes Peak, a 14,115ft mountain in the Colorado Rockies. The front door opens and a runner steps in, a man in his 50s, red-faced from the effort of getting up the mountain. Through the door, the early morning sun flashes off the frozen forest. I cant believe youre here, the man says, beaming at Miller. You inspired me to run, man.
Miller, 29, is something of a cult figure in the world of ultrarunning long-distance races of any length beyond a marathon, often 100 miles or more. I first heard about him last year, when he was tearing away at the front of the worlds most competitive ultra race, the 105-mile UTMB in France. He finished sixth, but for me, along with many others, the most memorable thing about the race was Millers swashbuckling attempt to destroy the field from the start. The accepted wisdom is that its best to start off steady and conserve energy: if you go charging off like a startled horse, youre usually in for trouble. But Miller ran without fear, constantly pushing the pace, and buckling only at mile 92, when he finally surrendered the lead.
Later that year, Miller popped up again in a video that went viral in the running world. Its the last mile of another fiercely competitive race, the North Face 50 (miles) near San Francisco, and he is leading. Hes well clear of his rivals, but again hes turning conventional wisdom on its head with his guts-out approach. In ultrarunning, competitors usually finish at a jog, enjoying the last section of the race, waving to friends, often embracing family before the finish line and crossing it with them. Whats the rush, after such a long race? But here is Miller, well clear and heading for an impressive victory, still running as if his life is in danger, arms pumping and breathing hard. He keeps it up right to the line, before collapsing into the arms of his girlfriend.
Its this all-or-nothing approach that has made Miller such a hero. This guy has a God-given gift to connect with people, the visitor says. Hes so inspiring. My friends laugh at me, say I have a man crush. They dont get it. The man has time for only a quick selfie with his hero before he has to head back down the mountain. Its six miles to the nearest road. It took me three hours walking briskly, leaving in the heat of a warm day down in the town of Manitou Springs and trekking up through dry scrub to forest and then snow.
Millers cabin is part of Barr Camp, an off-grid hikers refuge halfway up the mountain. It gets electricity from solar panels and filters water from a stream. Along with his sister and her husband, Miller is the caretaker: his jobs include cooking breakfast, chopping logs for the fire and mountain rescue.
Many hikers who stop by have no idea who he is, but often, his sister says, people come up all this way simply to catch a few moments with him. If hes out for a run, theyll sit and wait. People think its lonely living up here, Miller says, but I interact with people more than if Im in town. People dont just burst in through the door like that if youre in your home.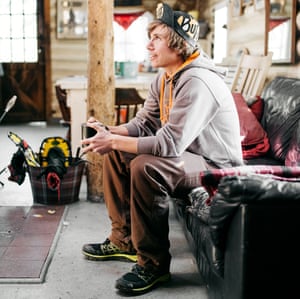 Read more here: http://www.theguardian.com/us