President Donald Trump entered 2018 with momentum: the massive tax cut he signed just after Christmas, he hoped, would give his legislative priorities a lift early in the New Year.
But all of that energy vanished after publication of excerpts from a bombshell book detailing dysfunction, backstabbing and chaos in his White House and Trump's ensuing rupture with his former chief strategist, Steve Bannon. The rift between the two deepened Thursday as Bannon's main financial backer, Rebekah Mercer, cut ties with him after a she and Trump spoke by phone earlier in the day, according to two people familiar with the call.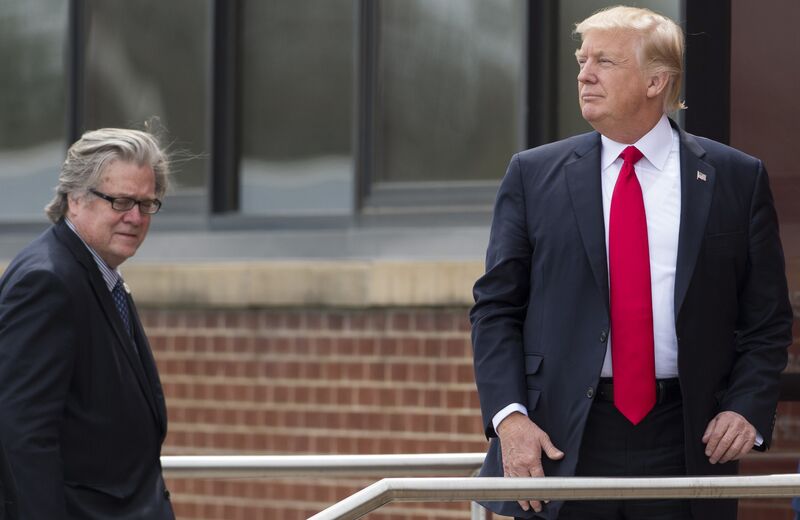 "What's surprising is that it's now on paper and Steve Bannon wielded the knife — and this early in the term," said Representative Charlie Dent, a seven-term Republican who isn't seeking re-election to his competitive Pennsylvania seat. "It seems that the people around the president feel no particular loyalty to him, and the president is not particularly loyal to them."
On Thursday night, Trump fired off a tweet saying that the book, "Fire and Fury" by Michael Wolff, was "full of lies, misrepresentations and sources that don't exist." He added that he had given Wolff "Zero access to White House (actually turned him down many times)."
Wolff said Friday on NBC that he spoke to Trump during the campaign and after his inauguration. "Whether he realized it was an interview or not," the conversations were not off the record, Wolff said.
The turnabout imperils a new phase of Trump's agenda that the White House hoped would include an overhaul of welfare programs, a massive infrastructure initiative, and construction of his signature border wall. He's also weakened just as he enters talks with Democratic leaders on government spending for the remainder of the fiscal year.
The president and his top aides were riding high at the end of 2017. In addition to the tax legislation, he enjoyed strong economic indicators and a sense that his second chief of staff, John Kelly, had finally imposed a semblance of discipline in the West Wing.
'Fire And Fury'
That confidence was ripped away after news organizations obtained copies of author Michael Wolff's book "Fire and Fury" this week. The book, which Wolff tweeted will be published ahead of schedule on Friday, features vivid anecdotes depicting Trump as paranoid, inept and ignorant and his aides as self-interested, opportunistic and skeptical of their boss's ability to govern and even his fitness for office.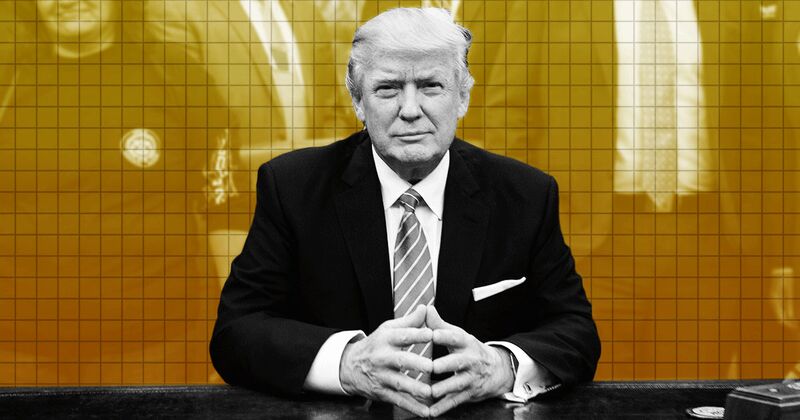 Wolff's publisher, Henry Holt and Company, said in a statement that an attorney for Trump had sent a cease-and-desist letter demanding it stop distribution of the book. "We see 'Fire and Fury' as an extraordinary contribution to our national discourse, and are proceeding with the publication of the book," said Patricia Eisemann, a spokeswoman for the publisher.
The president's own actions in the hours preceding and following publication of the book's excerpts on Wednesday only compounded matters.
Flippant Tweet
Concern over a flippant and provocative tweet Trump issued Tuesday evening comparing nuclear button sizes with North Korean dictator Kim Jong-Un deepened on Wednesday as official Washington read Wolff's account, in which the president's senior advisers describe him as having little grasp of policy and no appetite for the work of governance. 
The broadside by Bannon and other former Trump allies comes at an inopportune time. The president is trying to take advantage of the narrow window afforded early in a new administration to make substantial policy changes. He also faces a potential Democratic wave in the 2018 midterm elections that endangers Republican majorities in Congress.
"Any time a former White House staffer tries to overstate their role, while the White House is expected to do its job every day, is disruptive to the cadence of the White House," said Andy Card, the former White House chief of staff to President George W. Bush. "And that's not an appropriate thing. It was not a decent thing to do. It was inappropriate, selfish and self-serving."
Bannon Denunciation
The president's statement Wednesday denouncing Steve Bannon, quoted in the book predicting that Special Counsel Robert Mueller would "crack Don Junior like an egg," was welcomed by Republican leaders wary of the Breitbart News chairman's elevation of fringe politicians and policies. But the statement also escalated interest in the book, with pre-orders rocketing it to the top of bestseller lists.
And more fallout within Trump's inner circle may be forthcoming. Senior advisers to the White House are considering whether to press for the ouster of former aide Katie Walsh from a pro-Trump political group and the Republican National Committee over disparaging comments about Trump that Wolff attributed to her, according to two people familiar with the matter. She has denied making the remarks.
White House aides insist they remain focused on implementing the president's goals. On Thursday Trump cheered the Dow Jones Industrial Average surging past 25,000 for the first time in history and met with Republican senators to discuss his 2018 agenda and immigration legislation.
Some of the people quoted in the book have insisted the accounts are untrue and have pointed to reports that Wolff has a reputation for exaggeration. Many of the book's most salacious claims are published with unclear attribution or without citing any source at all.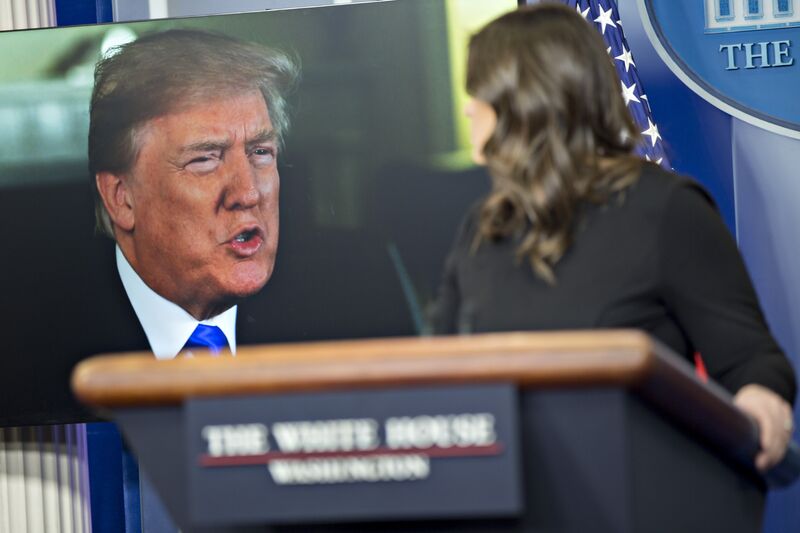 White House Press Secretary Sarah Huckabee Sanders called the book "a complete fantasy full of tabloid gossip" at a briefing on Thursday. "It's sad, pathetic, and our administration, our focus, is going to be on moving the country forward."
Kelly's Challenge
Trump's public divorce with his former campaign chairman was a victory for establishment Republicans, and particularly Senate Majority Leader Mitch McConnell, who has long — and publicly — warned that Bannon's effort to elevate far-right candidates threatened GOP majorities. McConnell on Wednesday called Trump to congratulate him for his statement criticizing Bannon, according to one person familiar with the call.
"I'd like to associate myself with what the president had to say about Steve Bannon yesterday," McConnell told reporters at the Capitol Thursday.
But the book creates new headaches for Kelly, who must not only keep his staff from being distracted by Wolff's revelations but also re-populate a White House depleted by historic levels of turnover. More than a third of the administration's aides were fired, resigned, or were reassigned in 2017, Kathryn Dunn Tenpas, a non-resident senior fellow at the Brookings Institution who tracks presidential staff turnover, told The New Yorker, far outpacing any other modern president.
Another wave of departures is expected by mid-February, which for many original staffers would mark their one-year anniversary in the White House.
Trump has long struggled to hire operatives with experience in Washington, limited to a bench shortened by a loyalty test that ruled out Republicans who were part of the Never Trump movement during the presidential campaign. And while some former staffers have disputed individual elements of Wolff's reporting, two former White House officials, who spoke on the condition on anonymity, a said that the overall portrait is a fair depiction of the West Wing's early chaos. 
Those weighing jobs at the White House are certain to take into account the infighting Wolff so vividly described.
Kelly "has to calm those waters, make sure people are focused on the job they're doing that day and getting ready for the job the next day rather than discussing the past," Card said. "That's one of the toughest things to do."
Read more here: http://www.bloomberg.com/