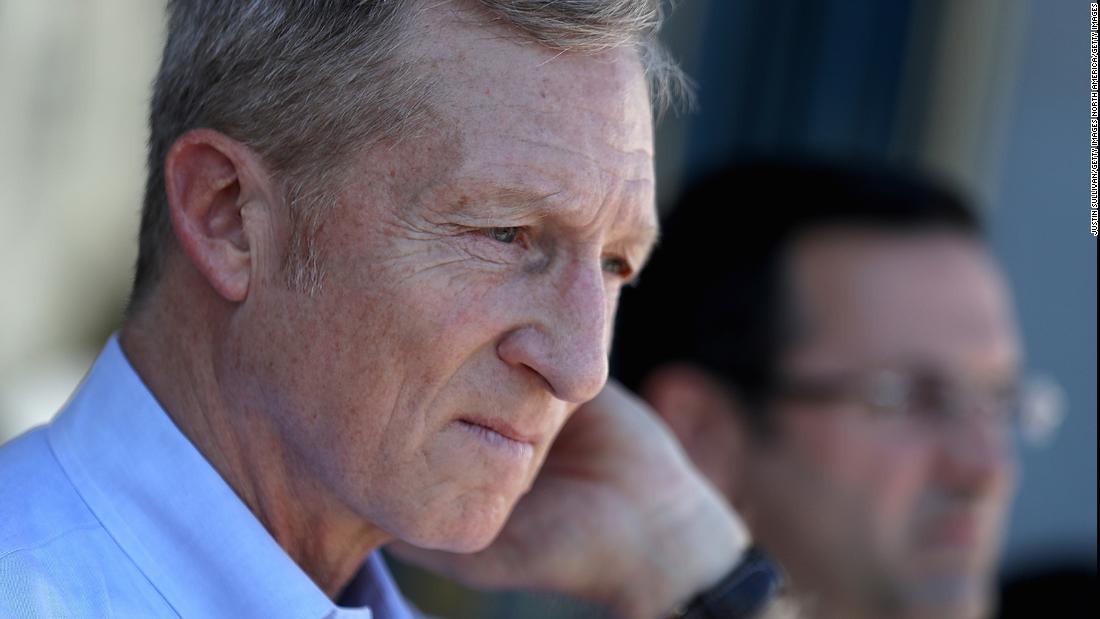 Washington (CNN)Democratic mega-donor and billionaire environmentalist Tom Steyer bought every member of Congress a copy of Michael Wolff's controversial book "Fire and Fury: Inside the Trump White House," he told San Francisco news outlet KQED on Friday.
"Judging by the excerpts, we went and bought 535 copies, and we're going to get citizen volunteers to deliver them to the office of every Congress person and senator,"
Steyer said
.
The book portrays Trump as a Republican candidate who did not actually expect to win the presidency and questions his mental
fitness
for office. It also paints the picture of a President who neither knows nor cares about policy and doesn't seem to perceive the vast responsibilities of his role.
CNN has not independently confirmed all of Wolff's assertions.
Trump and some of his top officials have spent the last few days countering claims in the book, with the President tweeting Saturday morning that he "would qualify as not smart, but genius … and a very stable genius at that!"
White House press secretary Sarah Sanders called the book "complete fantasy," and an attorney for Trump sent a "cease and desist" threat to the book's author and publisher before the exposé went on sale Friday.
Steyer
spent $20 million
on national television and a digital ad campaign calling for Congress to impeach Trump, telling CNN's Dana Bash in November that "it's very important and urgent that we get him out of office."
Steyer did not immediately respond to CNN's request for comment Saturday.
Read more here: http://edition.cnn.com/