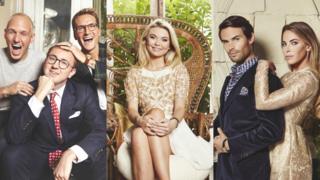 From Love Island to Made in Chelsea, The Only Way is Essex to Geordie Shore, it's hard to escape reality shows on British TV.
They may have started as entertaining ways to peep into other people's lives, but these shows now turn their subjects into stars – and brands.
Building a brand on social media, and Instagram in particular, plays a huge part for these celebrities. It's something the cast of E4's Made in Chelsea, which is about to embark on its 15th series, know better than most.
With the show about to enter into a seventh year of SW3 drama, a few characters can now be considered veterans.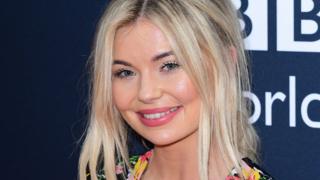 One of them is 23-year-old Georgia "Toff" Toffolo, who has been part of the show for four years and has been flooded with brand deal offers since winning I'm A Celebrity… Get Me Out of Here! in 2017.
"I make no secret of the fact I monetise Instagram and I don't think you should be ashamed of that," she tells the BBC.
"I am an influencer and I tend to do a lot of clothing posts because it's completely inoffensive. I need content, I wear high street like Missguided and Boohoo, so collaborating with them is a safe bet."
As well as using social media to earn money, she says she's also "trying to be a role model to people" and hopes she can use her platform to get young people engaged in politics.
"Lots of people who do reality TV do have a brain but there's a box we're all put in," she says. "I'm very mindful of my young following, I now have nearly two million followers and I have to consider the content I upload and at the same time be organic and normal.
"I'm not scared of showing me in my dressing gown, but I balance it out by talking about politics and voter engagement – young, fun but serious sometimes as well.
"My message is, shout about politics and tell people why you don't like the establishment, but I don't care who you vote for as long as you vote! Political apathy is a real problem at the moment and people tend to avoid talking about it."
As for endorsements, Toff says she has one big rule – she won't advertise anything she doesn't personally like. Other influencers are often criticised for not living by a similar code.
"I always get asked to endorse diet pills – I think they're disgraceful," she says. "I won't sell anything that promises a change in someone that I haven't tried myself and seen a change with."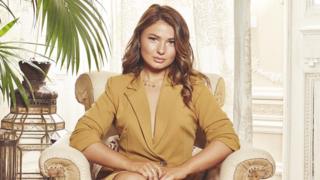 This emerges as a common theme among the show's stars, including one of its newest cast members, Canadian blogger Mimi Bouchard.
The 21-year-old cousin of tennis player Genie Bouchard may not be a King's Road native, but she says she follows Toff's strict rules on advertising and is well aware of some of the irresponsible marketing that goes on, especially around diet products.
"I had a brand come to me and offer me a lot of money to promote this thing you mix with water that's supposed to make you not hungry, and I said, absolutely not because I have a lot of young girls following me."
Mimi explains that since joining the show, she has taken a course in marketing and studied guides on blogging and advertising in an attempt to make her online space something positive and empowering for others.
"My demographic is a lot of girls who are 14-25 years old and I'm not going to promote appetite suppressants. It's a normal thing to have an appetite!
"A lot of Instagrammers accept these deals because it's easy money and a quick income, but I think long term it will make you a better personal brand if you stick to your core beliefs."
For 29-year-old McVities heir Jamie Laing and 26-year-old DJ Alex Mytton, they say they prefer not to use social media to sell stuff.
Between them, the pair have over 1.5 million Instagram followers and run their own businesses, so choose not to advertise other brands on their personal accounts.
"I like to keep the humour there as much as possible because I find Instagram so cringe – it can be quite painful!" Alex says.
"It would be lovely to monetise it more, but it kind of hurts me a little bit because I feel so false doing it that I just don't do it as much as I should."
Jamie, who runs his own luxury sweets business, agrees: "We use it because we do a reality show, so it's more to show more of our lives in a sense – we just put pictures up of our friends and us hanging out on it.
"Instagram is a further representation of your brand, and if you want your brand to be a constant network of selling things, then do it – we're different to that."
'Awful' advertising
Made in Chelsea wouldn't be the same without its resident mischief makers – 29-year-old Victoria Baker Harber and 32-year-old Sophie Hermann.
The two designers make no secret of their thoughts about their fellow cast members on the show and don't hold back in criticising the advertising habits of some reality stars.
"The protein powder, the nasty watch you can buy for £29.99 including packaging and the free holidays – I personally think it's awful," Victoria tells the BBC.
"It's not sending the best message to followers. I am very careful about what I post and I don't think it's right to be paid to put these things up as it's a bad reflection on yourself."
Sophie adds: "If that person is very into fitness then actually has something valuable or interesting to say, then it makes sense for their profile.
"Although I wouldn't be against a free holiday – it just depends where it is."

Follow us on Facebook, on Twitter @BBCNewsEnts, or on Instagram at bbcnewsents. If you have a story suggestion email entertainment.news@bbc.co.uk.
Read more here: http://www.bbc.com/news/uk