Grand health claims have been made about chocolate, but while it gives us pleasure, can it really be good for us?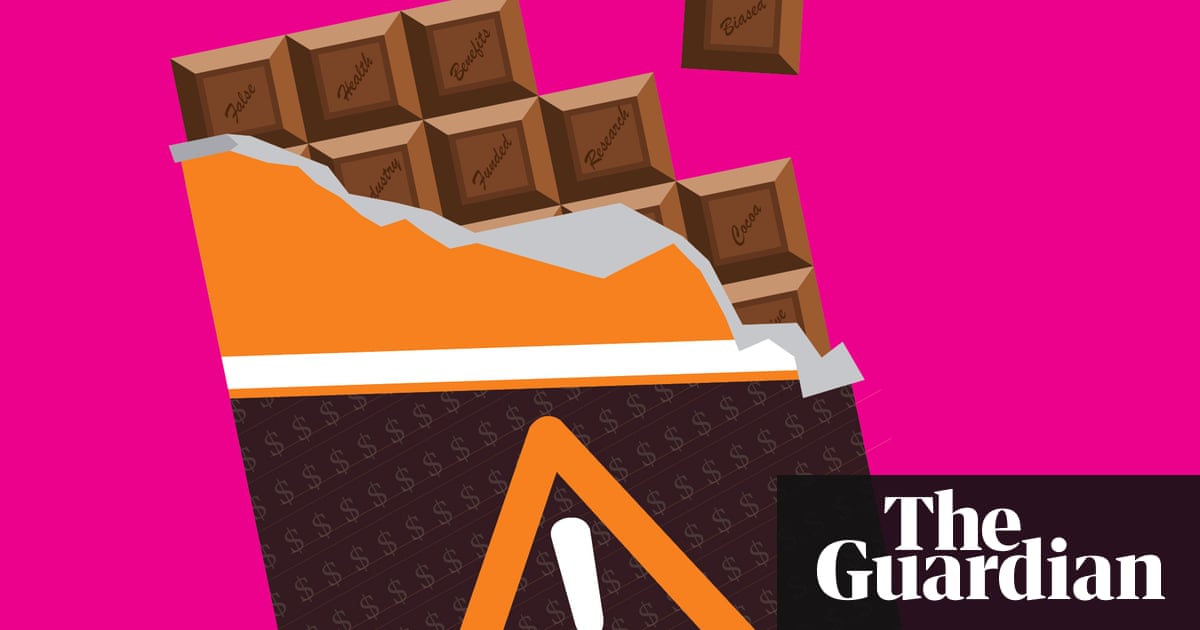 Chocolate has been touted as a treatment for agitation, anaemia, angina and asthma. It has been said to awaken appetite and act as an aphrodisiac. You may have noticed were still on the letter A.
More accurately, and to avoid adding to considerable existing confusion, it is the seeds of the Theobroma cacao tree that have, over hundreds of years, been linked to cures and therapies for more than 100 diseases and conditions. Their status as a cure-all dates back over 2,000 years, having spread from the Olmecs, Maya and Aztecs, via the Spanish conquistadors, into Europe from the 16th century.
The 19th century saw chocolate drinking become cheap enough to spread beyond the wealthy, the invention of solid chocolate and the development of milk chocolate. Later came the added sugar and fat content of todays snack bars and Easter eggs, which time-travelling Aztecs would probably struggle to associate with what they called the food of the gods.
Recent years have seen chocolate undergo another transformation, this time at the hands of branding experts. Sales of milk chocolate are stagnating as consumers become more health-conscious. Manufacturers have responded with a growing range of premium products promoted with such words as organic, natural, cacao-rich and single-origin. The packets dont say so, but the message were supposed to swallow is clear: this new, improved chocolate, especially if it is dark, is good for your health. Many people have swallowed the idea that its a superfood. Except it isnt. So how has this magic trick-like metamorphosis been achieved?
Its foundations lie in chocolate manufacturers having poured huge sums into funding nutrition science that has been carefully framed, interpreted and selectively reported to cast their products in a positive light over the last 20 years. For example, studies published last year found chocolate consumers to be at reduced risk of heart flutters, and that women who eat chocolate are less likely to suffer from strokes. Consuming chemicals called flavanols in cocoa was also linked to reduced blood pressure. In 2016, eating chocolate was linked to reduced risks of cognitive decline among those aged 65 and over, while cocoa flavanol consumption was linked to improved insulin sensitivity and lipid profiles markers of diabetes and cardiovascular disease risk.
Such studies have generated hundreds of media reports that exaggerate their findings, and omit key details and caveats. Crucially, most recent research has used much higher levels of flavanols than are available in commercial snack products. For example, the blood pressure study involved participants getting an average of 670mg of flavanols. Someone would need to consume about 12 standard 100g bars of dark chocolate or about 50 of milk chocolate per day to get that much. The European Food Safety Authority has approved one rather modest chocolate-related health claim that some specially processed dark chocolate, cocoa extracts and drinks containing 200mg of flavanols contribute to normal blood circulation by helping to maintain blood vessel elasticity.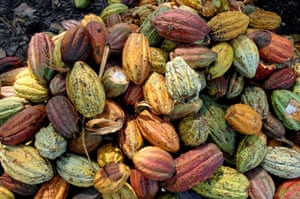 Read more here: http://www.theguardian.com/us