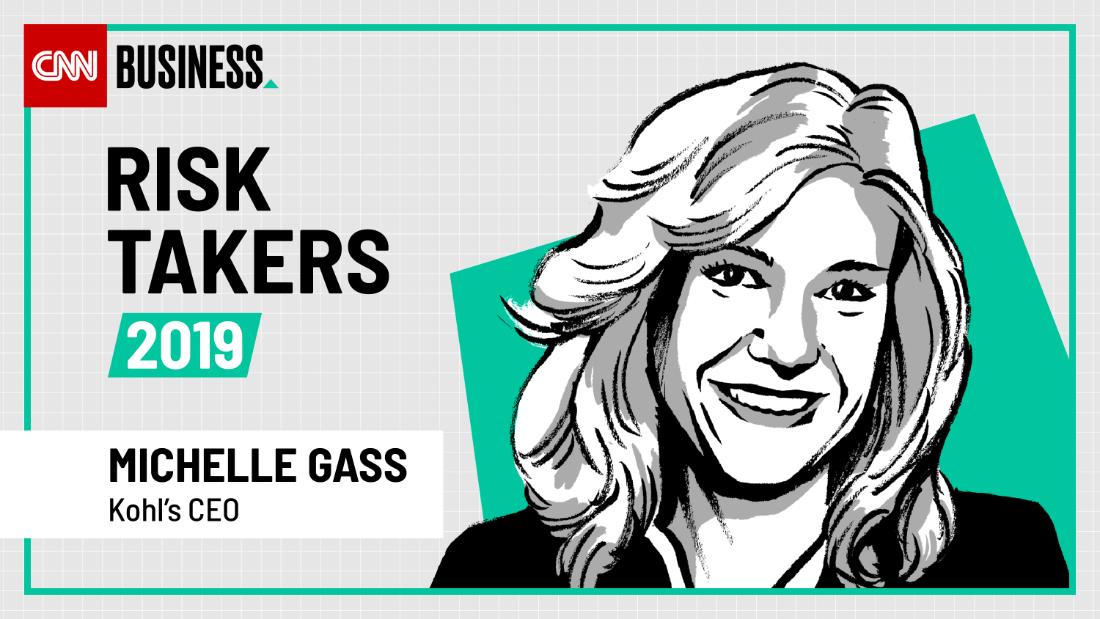 Most stores live in fear of Amazon, believed to be the notorious serial killer of American retail. They spend billions to make their businesses Amazon-proof. Some refuse to sell their products on Amazon, because they don't want to cede information about their customers or give up control of prices and exclusivity.
Not Kohl's. It invited Amazon to live inside its stores.
Michelle Gass
, now Kohl's CEO, saw an opportunity when she was chief merchandising and customer officer. She engineered a bold plan that would become a test case for old-school retailers' partnerships with Amazon.
Kohl's
began accepting free returns
for Amazon customers in October 2017. It started with 82 stores in Los Angeles and Chicago. Last spring, Kohl's began accepting returns from Amazon customers without the original packaging and shipping box. Kohl's now packages and ships the items back to Amazon using its own logistics network.
Kohl's also opened
Amazon mini-shops
at 10 of those stores to sell Echo Dot, Amazon Fire TVs and Fire tablets.It was the first partnership of its kind, and left Kohl's vulnerable to criticism that the department store was supporting Amazon's brick-and-mortar ambitions.
"Establishing Amazon shops inside Kohl's could be considered wheeling a Trojan Horse inside," said David Katz, chief marketing officer of Randa Accessories, one of Kohl's largest
clothing
suppliers.
The arrangement carried several risks for Kohl's, including the possibility of higher costs and sales losses. Some critics argued store workers would become overwhelmed by dealing with Amazon returns, and that Kohl's shipping costs would spiral out of control. Instead of spending on new clothes from Kohl's, customers would visit stores to buy an Echo Dot or a Fire TV, skeptics predicted.
But Gass, 50, took a different approach. She built her career as a creative thinker. She joined Kohl's in 2013 after 16 years at Starbucks, where she was a top deputy to former CEO Howard Schultz. She's credited with helping develop the Frappuccino.
Gass has a history of experimenting at Kohl's. The
chain
piloted coffee shops at two stores in 2015 and 2016, but pulled them after a weak response. She led Kohl's successful strategy to
sell more athletic brands, including Under Armour
. Gass became CEO of Kohl's last May.
She recognized that Amazon already knew many Kohl's customers' preferences, since they were Prime members or shopped and searched for products on the site.
Gass also understood that Kohl's needed a new plan. It was having trouble growing sales, because it didn't offer a ton of must-have brands, and middle-income moms who shopped there were less fashion-driven than core customers at Macy's or Nordstrom.
"Michelle and her senior management team are not mired in legacy department store strategies and tactics," said Katz. "You can't navigate tomorrow's landscape with yesterday's maps."
Kohl's declined to make Gass available for an interview. But she said last year that the relationship with Amazon was an attempt to drive customer traffic and prepare Kohl's stores for the future.
The unorthodox tactic was a play to attract Amazon's younger and wealthier shoppers. Gass hoped that when customers drove up to Kohl's off-mall stores to return Amazon items, they might hang around and buy an Apartment 9 top or Under Armour sneakers.
Gordon Haskett Research analysts studied Chicago stores in July, and found that traffic in stores that offer Amazon returns was, on average, 13.5% higher than at those without the program.
In a recent sign the partnership is working, Kohl's added Amazon package-less returns to more than 20 stores near its Menomonee Falls, Wisconsin, headquarters. It now offers Amazon returns for customers at roughly 100 stores.
"We continue to be really pleased with the relationship," Gass recently told analysts.
Kohl's also announced plans to sell Amazon smart devices at dedicated spaces in more than 200 stores, while ending the Amazon mini-shops at a handful of stores. The moves signal that Amazon and Kohl's are entering a more permanent stage of their relationship.
Analysts believe the two companies could go further, andKohl's could one day bring new Amazon concepts to its stores, such as
Amazon Go
, Amazon Books, or
Amazon 4-Star
. Kohl's could even lease out store space to Whole Foods. Kohl's is experimenting with shrinking the size of some stores, and it's joining with Aldi and Planet
Fitness
to open up several supermarkets and
gyms next to Kohl's
.
"Kohl's has extra space and Amazon has extra physical ambitions," said Oliver Chen, retail analyst at Cowen.
Regardless of where Kohl's and Amazon head next together, analysts believe the future of retail will bring more consolidation and outside-the-box partnerships like the one Gass designed.
Retailers' Amazon problem is not going away anytime soon, and one way to solve it might be finding areas to team up.
Read more here: http://edition.cnn.com/