Simona Halep has worked on her mentality as well as her groundstrokes and both were in fine fettle as she dismantled Serena Williams to win the singles title at Wimbledon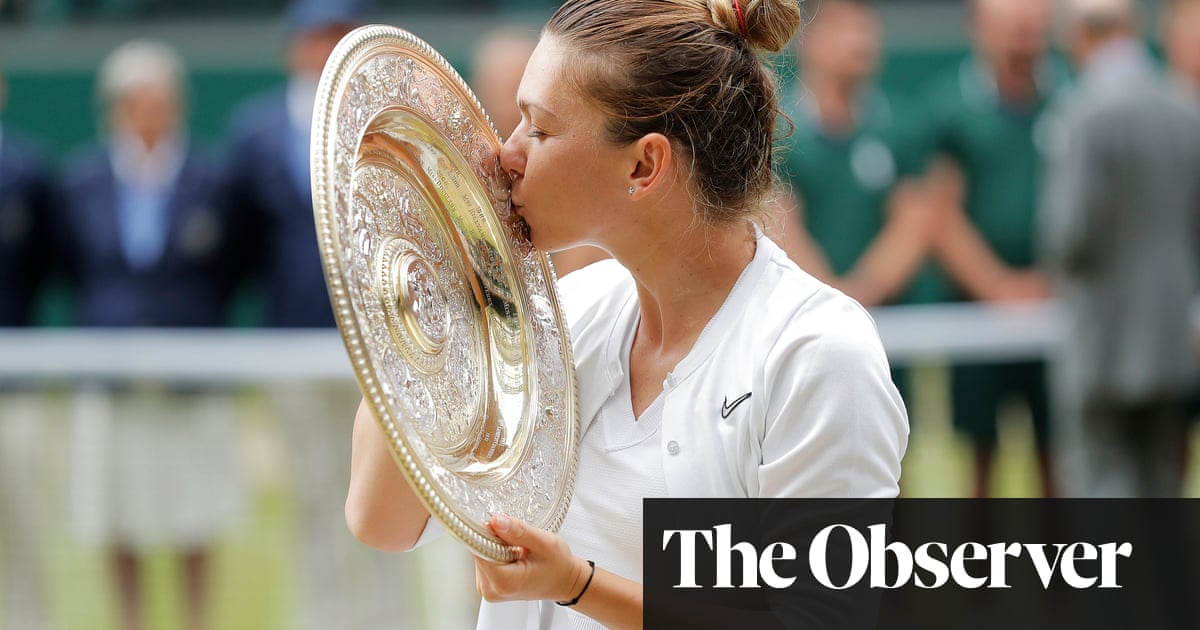 It took 56 minutes into the biggest match of Simona Haleps career for her legs to go finally wobbly. But at that point her opponent, Serena Williams, was shuffling towards the net, head bowed and hand outstretched. And Centre Court was rising and roaring to salute a performance of staggering intensity.
Watching on it seemed impossible that when Halep was a young child in Romania she used to cry before going on to court because she was so shy. Yet on the games biggest stage the tiny introvert was transformed into a lion with ice in her veins, producing a near-faultless display to dismantle the greatest womens player in history.
Its tough to describe the moment, she said after a 6-2, 6-2 victory in which she hit three unforced errors. You just feel light. You feel everything is beautiful. Im very sure that was the best match of my life.
This made her the first Romanian to win here, although Ilie Nastase got close in 1972 before losing 7-5 in the fifth set to Stan Smith, and she was rewarded with 2.25m in prize money and lifetime membership of the All-England Club. It also fulfilled a longtime promise. Haleps mum once told her that she if wanted to do something in tennis she had to play in a Wimbledon final. It was my mums dream when I was about 10, she said, smiling. And the day came and my mum is here to see it.
Yet when Halep finally wended her way through Wimbledons burrows and corridors to catch up with her mother she found her too dumbstruck to speak. She didnt say anything because she was crying, said Halep. I just hugged her and I kissed her. I knew shes very emotional.
The 27-year-old has long been regarded as the best mover in the womens game but she has always regarded grass with a natural clay-courters suspicion. Indeed when she was asked when she started to truly think that winning Wimbledon was possible she was blunt. Today, she said. Im very honest. I never thought that I would be able to win on grass, with all these players that are very tall and serving with a lot of power. But this year I started to feel the game more and more. I started to feel safe on court, which helped me a lot to believe.
Belief has not always been the strongest part of her game. Two years ago she lost a French Open final from being a set and 3-0 up, and she had also lost two other grand slam titles before winning in Paris last year. Such setbacks would have crushed many, but instead it only strengthened her resolve.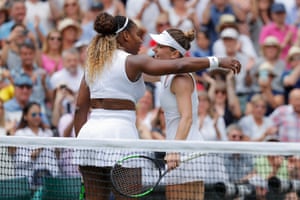 Read more here: http://www.theguardian.com/us