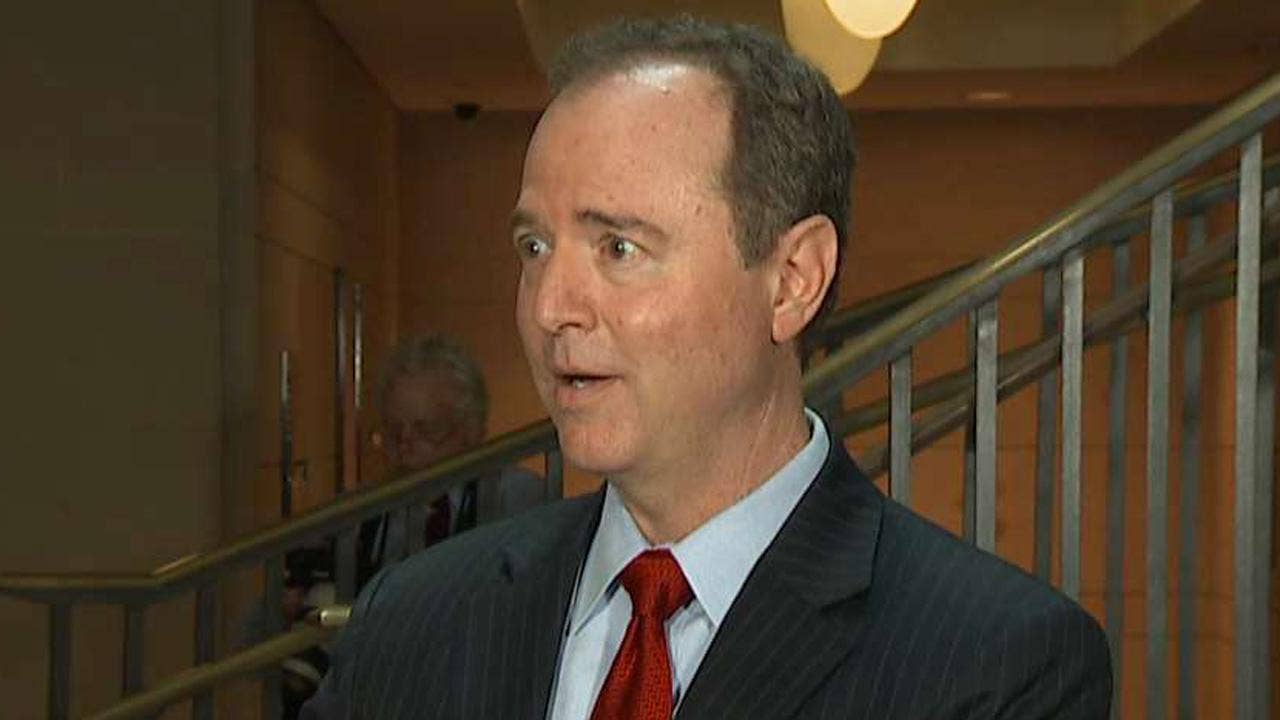 California Rep. Adam Schiff said Sunday that fellow Washington Democrats acted inappropriately if they indeed met with Ukrainian officials to get potentially damaging information on 2016 GOP presidential nominee Donald Trump — amid widespread probes, allegations and revelations about the Trump campaign meeting with Russian officials to try to derail Democratic nominee Hillary Clintons campaign.
It wouldnt be appropriate for the Democrats to get help from the Ukrainian government, Schiff, the top Democrat on the House's Intelligence committee, which is investigating the Russian meddling, told ABCs This Week. It would be problematic to get any kind of support from a foreign government.
The White House and Trump allies in recent days have pointed to a reported meeting last year between a Democratic National Committee consultant and officials at the Ukrainian Embassy in Washington. They spoke amid recent revelations about Trump campaign officials accepting a meeting in June 2016 with a Russian lawyer, on the possibility of potentially damaging information on Clinton.
If you are looking for an example of a campaign coordinating with a foreign country or a foreign source, look no further than the DNC, which actually coordinated opposition research with the Ukrainian Embassy, White House Deputy Press Secretary Sarah Huckabee Sanders said Monday. This is not an accusation. That is an on-the-record action that they took.
Sanders was referring to a meeting that Politico first reported in January. The report cited a meeting between Ukrainian government officials who allegedly tried to help Clinton undermine Trump by publicly questioning his fitness for office and shared research and damaging information on Trump and his advisers with Clinton allies.
The Politico investigation exposed that a Ukrainian-American DNC operative — Alexandra Chalupa, who worked in the Clinton White House — met with officials in the Ukrainian Embassy to expose ties between Trumps then-top campaign official Paul Manafort and Russia.
Manafort later resigned.
The Ukrainian Embassy suggests Sanders spoke without being fully informed.
The Embassy of Ukraine in Washington did not coordinate with the DNC about opposition research, the embassy said. While some politicians who are not part of the Ukrainian government might have taken sides during last years elections in the U.S., the government of Ukraine did not.
While Schiff acknowledged that Democrats seeking such information on Trump from Ukrainian officials would be inappropriate, he said that doesnt compare to what Russia did in the 2016 White House race.
The U.S. intelligence community has largely concluded that Russia meddled to hurt Clintons bid, including hacking emails from the DNC and others related to her presidential campaign.
I think to compare the two is a bit like comparing a bank robbery with writing a check with insufficient funds, Schiff told ABC.
Fox News Brooke Singman contributed to this report.
Read more here: http://www.foxnews.com/