Out come the claws… and then the dogs… and soon, maybe, the lawyers!
Lisa Rinna is PISSED after learning the news that first broke in the last week about how fellow Real Housewives of Beverly Hills costar Lisa Vanderpump is working on a spin-off reality show centered around adoption center Vanderpump Dogs!
In case you're trying to get caught up on all the drama now… earlier in March, a source spoke to Us Weekly about how the 58-year-old Vanderpump Rules star had a "spinoff in the works" surrounding her animal rescue.
While that'd be a coup for Vanderpump — who, of course, has already spun off a reality TV empire thanks to RHOBH — the 55-year-old Rinna is NOT quite as happy about the potential for this new reality TV show.
The Days Of Our Lives alum opted not to hold back on her Instagram Story Thursday when she found out Vanderpump's potentially dog-gone good news, and if we're to take Rinna's subsequent legal threats seriously, her bite may be just as bad as her bark!
Here is Rinna's full reaction and legal threat to Vanderpump (below):
"I'm a hustler. I make no bones about that. I think you get paid for what you do, so my feeling is if we indeed are servicing a spin off we should be paid for it. I am so happy for all of us to use this platform for make up lines network tv shows restaurants charities [sic] clothing lines fitness empires you name it I support these women 100 percent. But if you are gong [sic] to use our services without telling us – that we are playing out a storyline to launch a pilot for a new show and you don't compensate us extra for that. Yeah I'm a hustler. I get paid for what I do. So if this indeed becomes another show my lawyer will be calling. $$$$$$$$$$$$."
Woof!!!
You can see it for yourself (below):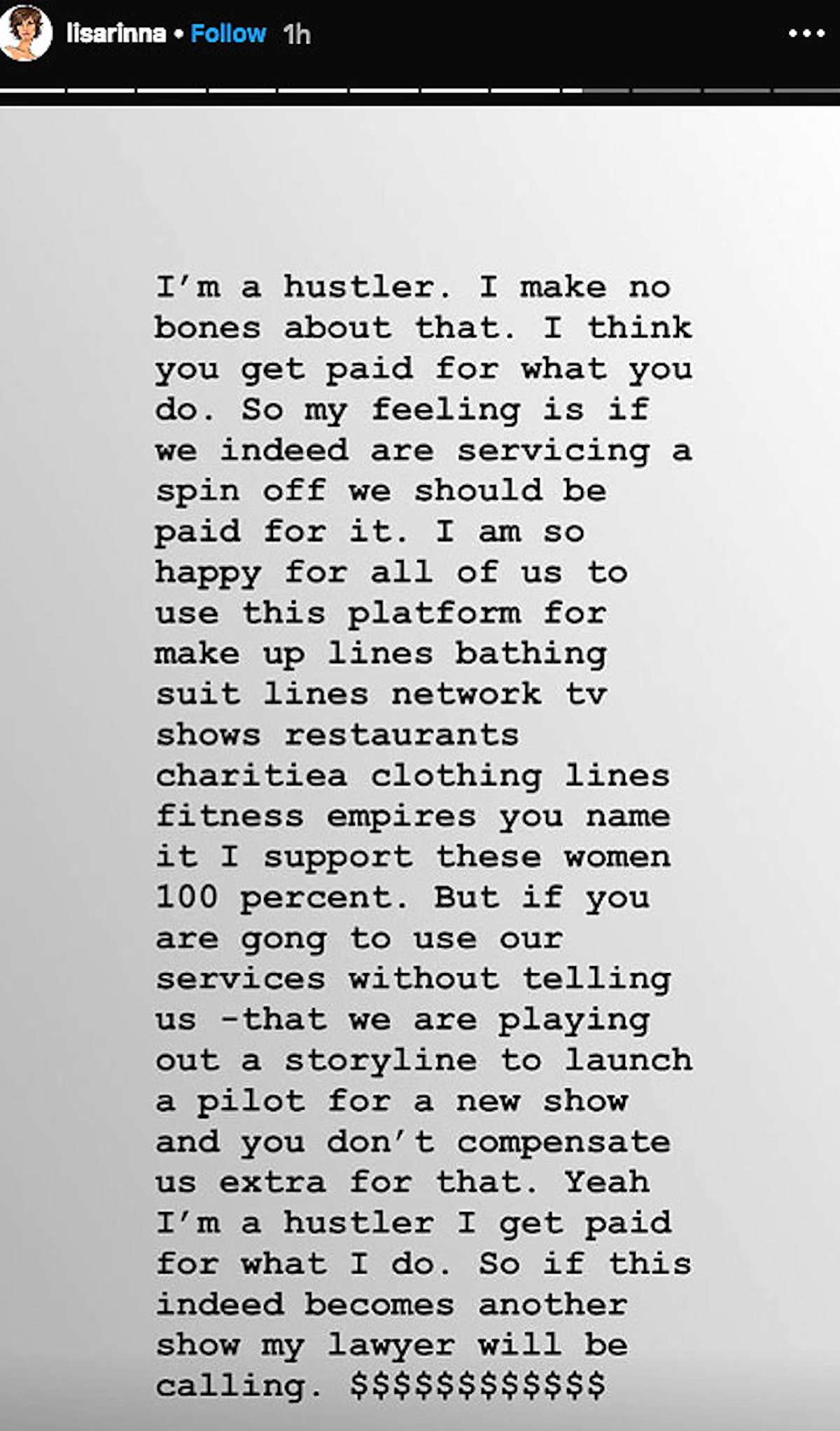 Wow!
Rinna sort of has a point here, in that we can certainly understand her frustration if she's being effectively used on her own show to simply further the business empire of another cast mate without at least getting a seat at the table to negotiate her own deals or spin-offs.
But on the other hand…. who can dislike the thought of another show about cute four-legged friends?! Lawyers over dogs?! REALLY, Miz Rinna???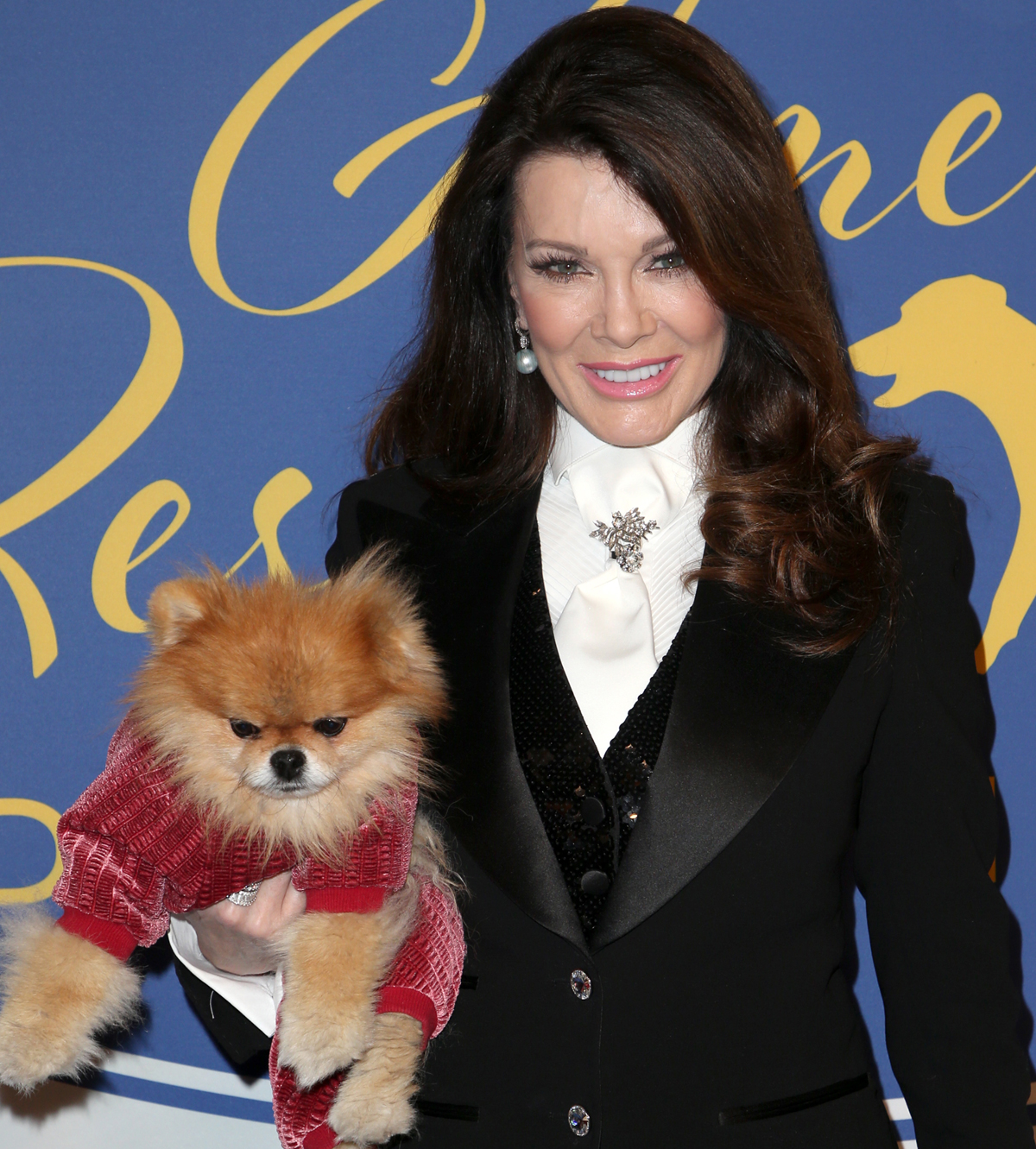 Whatevs.
What do U think about this controversy, Perezcious readers?! Would Rinna even have a legitimate lawsuit if she goes after Vanderpump for… creating a spin-off show?
Sound OFF about all the latest RHOBH drama in the comments (below)!
[Image via WENN/Instagram]
Read more here: http://perezhilton.com/