Prince says fighting fitness is not just about physical fitness as he unveils joint initiative with Ministry of Defence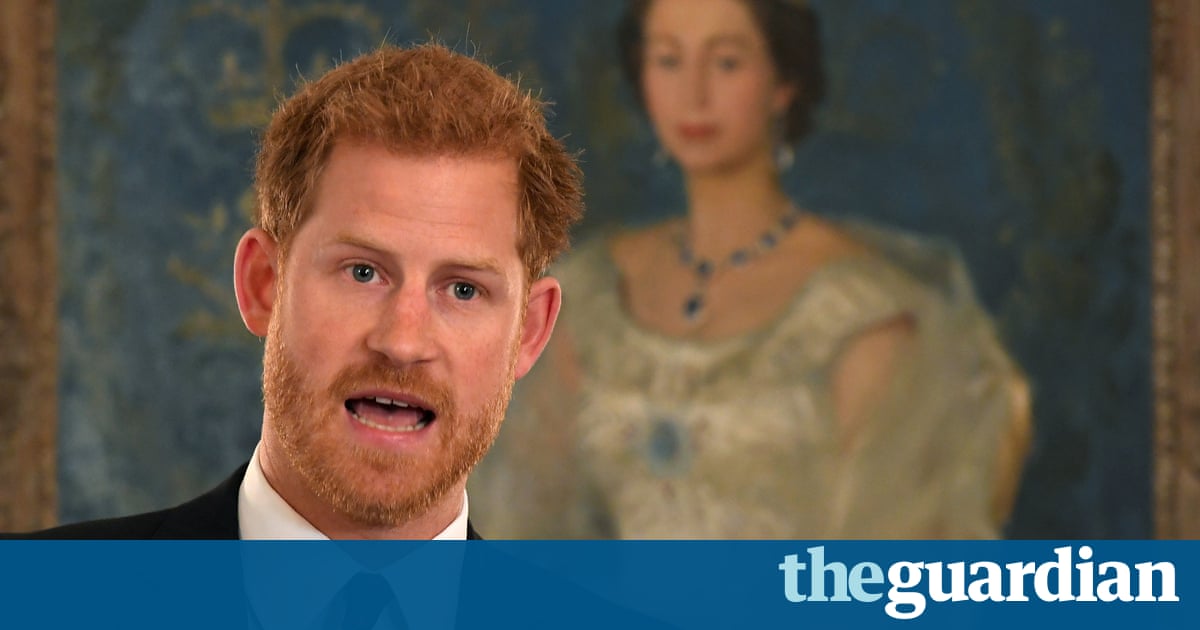 Prince Harry has said mental health strategies for armed forces personnel are crucial to create a more confident, focused and, ultimately, more combat-ready military.
In a speech at the Ministry of Defence, the 33-year-old prince, who spent 10 years in the army, said that as the number of active-duty personnel had been reduced there was a premium on every individual being fighting fit and deployable.
Announcing a joint initiative between the MoD and the Royal Foundation, created by the prince and the Duke and Duchess of Cambridge to tackle mental health issues, Harry said mental health strategies needed to be at the forefront of armed forces personnel training.
Quite simply, these men and women are prized assets which need to be continually invested in. We surely have to think of them as high-performance athletes, carrying all their kit, equipment and a rifle, he said. Crucially, fighting fitness is not just about physical fitness. It is just as much about mental fitness too.
The MoD said the move would build upon a recently launched government strategy aimed at improving mental health among military workers, civilian staff, their families and veterans.
The military has faced the challenge of dealing with things like post-traumatic stress, anxiety and depression, Harry said. There was a need to promote positive mental health management to help prevent some of these issues before they develop.
Staying mentally and emotionally sharp could help with getting that extra 20% or possibly 30% more of performance that can make all the difference, he said.
The goals needed to be bold and lead to a cultural change around mental health that could make personnel feel more resilient, lead to fewer medical discharges and create a more confident, focused and, ultimately, more combat-ready military.
What we are talking about is creating fundamentally better soldiers and staff to support them. Throughout our training we develop a mindset which will not let weakness take over. We are taught to push ourselves through pain barriers to achieve what we thought was impossible. For too long, acknowledging emotion or challenging thoughts was seen as counterproductive to the fundamental characteristics of the armed forces, he said.
Today we are saying that taking mental health seriously is what professional and dedicated servicemen and women must do to be above the rest and leading from the front.
As part of the joint initiative, the foundation will offer advice and resources to improve training, education and information-sharing for the whole of the armed forces. The initiative is expected to include annual briefings, websites and specialist support to raise awareness of the importance of good mental health among military personnel.
The defence secretary, Sir Michael Fallon, said: By looking after our mental health we are building a more effective armed forces that helps keep this country safe. Our soldiers, sailors and airmen are the best in the world, but we will only maintain that if we are as serious about improving mental health as we are our combat skills and cutting-edge technology.
Defence minister Tobias Ellwood said they were hoping for cultural change. The former Royal Green Jacket said of his time in the armed forces: We have to bear in mind, I was told this: Grab a man suit and suck it up. These were the phrases that I was shouted at by a colour sergeant.
It will be very much through the NCOs (non commissioned officers) that we hope that this will embed itself.
John White, a former Royal Marines officer who lost both legs and his right arm in an explosion in Afghanistan and is project managing the new initiative, said the idea was to catch a problem before it became a full blown mental illness.
Thats what were trying to create, this idea they can just speak about it the same way they do their physical fitness.
Read more here: http://www.theguardian.com/us