Fans rate the season so far, and predict what lies ahead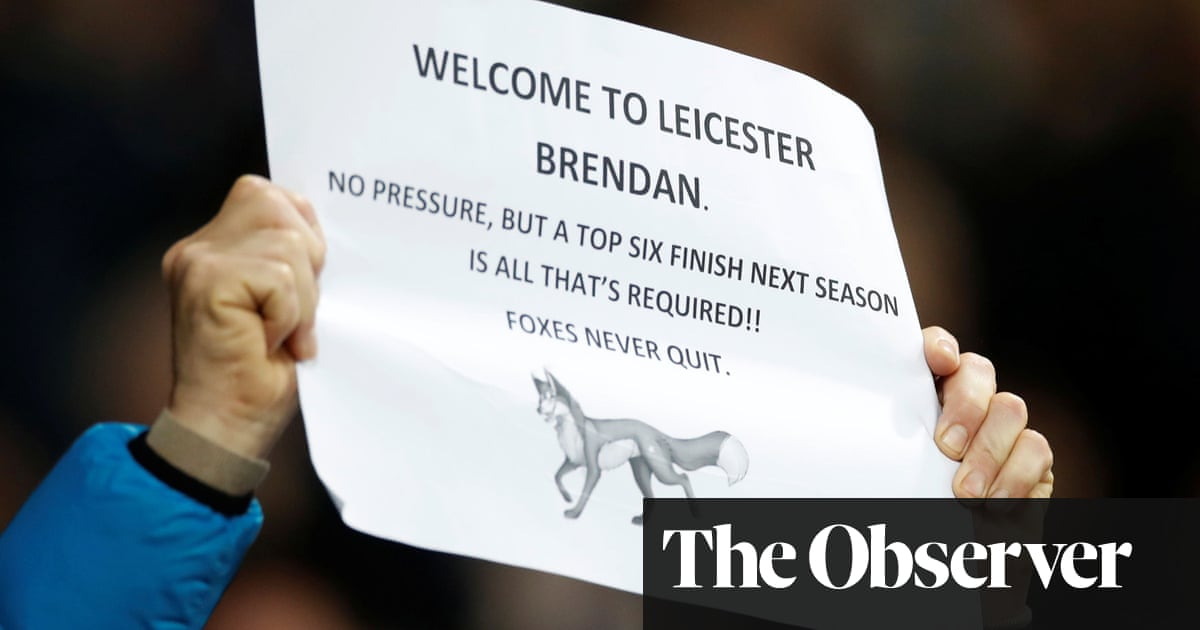 Leicester
The mood has really lifted around here in the few weeks since Brendan Rodgers arrived. After months of grim, sluggish football, the Foxes are starting to rediscover their swagger again. It might all be too little too late for this season but the longer-term future is looking bright again.
More of this please Hamza Choudhury. Make no mistake, hes going to be a top-quality player at this level, but for some reason he never seems to be able to hold down a place in the team. Yes hes young and we do have three more experienced central midfielders, but if Rachid Ghezzal can find himself a place in the squad, Choudhury should definitely be able to.
Less of this please The Wolves love-in. Of course they deserve a lot of credit for acclimatising to the Premier League so quickly, but its not quite the Cinderella story its being made out to be and theyre not that good. I mean, Claude Puel managed to beat them at home!
Predictions We will finish: 9th. The top four: 1 Manchester City; 2 Liverpool; 3 Tottenham; 4 Arsenal; Going down: 18 Cardiff; 19 Fulham; 20 Huddersfield
Chris Whiting TheChrisWhitingShow.wordpress.com @ChrisRWhiting
Liverpool
Top of the league with seven games to go itd be crazy not to feel positive. Therell always be doom merchants, and, yes, City have a game in hand but we have to remain confident. Were also in the Champions League quarters and were playing with a maturity we havent had for a while. Theres a true feeling of togetherness with squad, boss and fans.
More of this please Wins. At this stage I dont mind how they come. More Man dinks and chips, Salah dribbles and passes, Firmino celebrations, Van Dijk headers, Robertson and Alexander-Arnold bombing runs down the wing and more Milner Terminator-style get-ups after being brought down. And definitely fairer prices for watching your team. Yet again Liverpool fans, and those of other clubs who are known for travelling in big numbers, are being ripped off and treated like a cash cow for European fixtures. There is no excuse and Uefa needs to step in and stop it.
Less of this please Asinine media coverage of how were bottling it. Also less unfair pricing, see above, and fewer ridiculous changes to kick-off dates and times, making it impossible for fans to plan ahead. And, of course, not so many Man City wins would be nice.
Predictions We will finish: 1st. The top four: 1 Liverpool; 2 Man City; 3 Man United; 4 Arsenal. Going down: 18 Cardiff; 19 Fulham; 20 Huddersfield
Steph Jones Observer reader