The video shows officers approaching the car and Woods, who didnt know where he was, stumbling through a sobriety test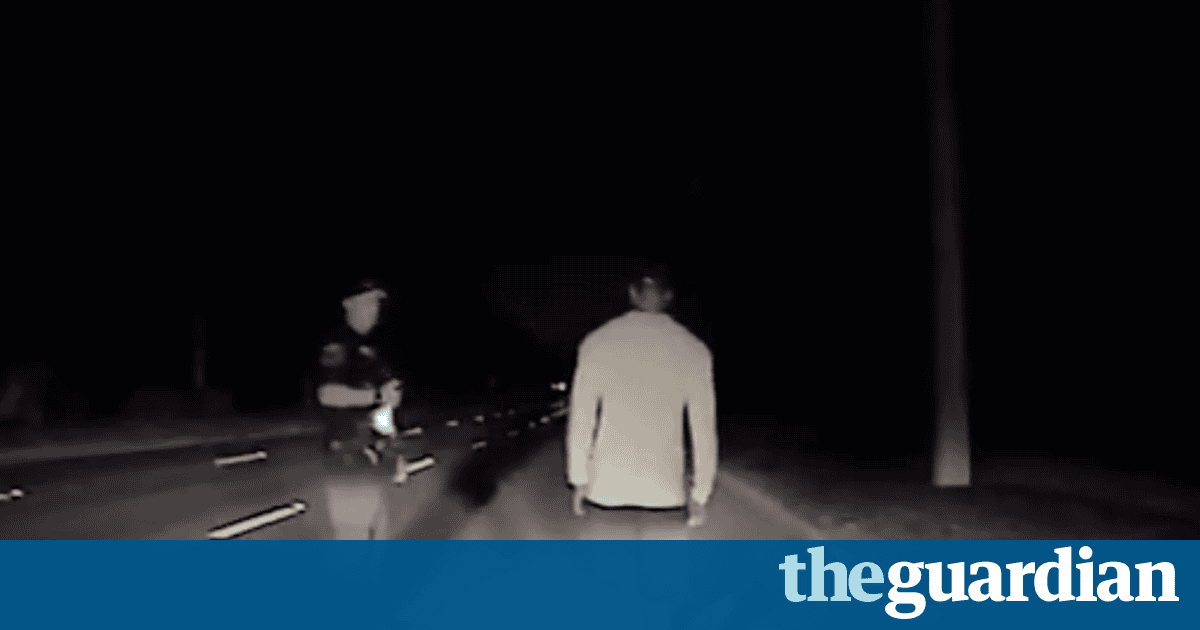 Police in Jupiter, Florida, have released dashcam footage of Tiger Woods arrest for driving while under the influence this week.
Early Monday, officers on patrol noticed a Mercedes pulled awkwardly to the side of the road with the engine running, the brake lights on and a right turn signal blinking. Both tires on the left side of the car were flat, and police described fresh damage to the drivers side.
The video shows officers approach the car and Woods, who didnt know where he was. The footage also shows Woods stumble and sway through a field sobriety test before being arrested.
A breath test registered a blood alcohol level of 0.00%. Woods later said his condition was caused by prescription medications.
In the police report of his arrest, Woods is described by police as co-operative but confused. The officer in charge of his detention also said the golfer was unable to walk alone and found it hard to keep eyes open.
A 14-time Major champion, Woods is recovering from a fourth back operation. Police records show Woods confirmed the taking of four prescription drugs; Solarex, Vicodin, Torix and Vioxx. The last of them, it is said, he has not previously taken this year.
Woods, who has seen his professional life damaged by loss of fitness and form, issued a statement promising to take full responsibility for my actions.
I didnt realise the mix of medications had affected me so strongly, Woods said.
I would like to apologise with all my heart to my family, friends and the fans. I expect more from myself too.
Woods is to be arraigned 5 July in Palm Beach County court on the DUI charge.
Read more here: http://www.theguardian.com/us