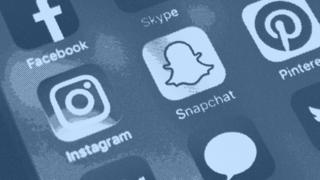 The government plans to let 15-year-olds overrule their parents' wishes and opt in to sex education lessons they have previously been withdrawn from.
Education Secretary Damian Hinds says children should be able to request sex education in at least one of the three terms before their 16th birthday.
Until then, parents will retain the right to withdraw their children.
The plan was announced as part of new draft guidelines on the teaching of sex education in England's schools.
These new, wider guidelines have been developed following concerns the existing guidance, last updated 18 years ago, does not cover topics such as:
mental wellbeing
consent
keeping safe online
physical health and

fitness

LGBT (lesbian, gay, bisexual, and transgender) issues
The guidelines, to become compulsory from 2020, are now open to consultation.
Age of consent
In an oral statement to the Commons on Thursday, Mr Hinds said: "We've previously committed to parents having a right to withdraw their children from the sex education part of RSE [relationships and sex education], but not from relationships education, in either primary or secondary school.
"A right for parents to withdraw their child up to 18 years of age is no longer compatible with English case law nor with the European Convention on Human Rights.
"It's also clear that allowing parents to withdraw their child up to age 16 would not allow the child to opt into sex education before the legal age of consent.
"I therefore propose to give parents the right to request their child be withdrawn from sex education delivered as part of RSE.
"And the draft guidance sets out that – unless their are exceptional circumstances – the parents' request should be granted until three terms before the pupil reaches 16.
"At that point, if the child wishes to have sex education, the head teacher should ensure they receive it in one of those three terms.
"This preserves the parental right, in most cases, but also balances it with the child's right to opt into sex education once they are competent to do so."
Shadow education secretary Angela Rayner said she welcomed the move but suggested children should be allowed to opt in confidentially in such circumstances.
"I welcome the statement that children have the right to decide that they want to receive sex and relationship education," she said.
"All children should be empowered to make healthy, informed decisions, to know that it's not wrong to be LGBT and not acceptable to experience gendered harassment or violence.
"But can he assure the House that pupils will be able to opt in confidentially if this is their choice?"
Responding to her comments, Mr Hinds said: "We're not expecting large numbers of cases where this is true.
"The child would be able to access a term of sex education before reaching 16."
Mental health
Mr Hinds also said health education would become a mandatory part of the curriculum for all primary and secondary schools from autumn 2020.
Under the plans, pupils will learn about mental health and developing skills such as confidence and resilience.
It comes amid growing concerns about mental health issues among young people.
Classes will also cover physical health, such as the importance of exercise and healthy eating and the benefits of a healthy lifestyle as well as preventing health problems.
Mr Hinds said: "I want to make sure that our children are able to grow up to become happy and well rounded individuals who know how to deal with the challenges of the modern world.
"Part of this is making sure they are informed about how to keep themselves safe and healthy and have good relationships with others."
Read more here: http://www.bbc.com/news/uk