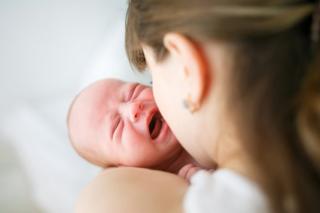 A mother has been left "sickened" by a decision not to prosecute the doctor who circumcised her son without her consent.
The boy underwent the procedure when his paternal grandmother took him to a surgery in Nottingham.
Dr Balvinder Mehat told police he believed the mother had consented, and prosecutors decided not to charge him.
Human rights lawyer Saimo Chahal QC (Hon) is appealing the "flawed and irrational" decision.
Dr Mehat, of Bakersfield Medical Centre declined to comment, citing patient confidentiality rules.
Police also arrested the boy's father and paternal grandmother on suspicion of conspiracy to commit grievous bodily harm, but they were released without charge.
Boy's mother: 'I will fight this until my last breath'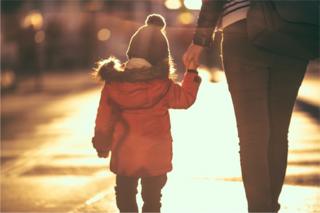 "It has been a very tough four years and although we have found balance and are learning to live with the modifications inflicted on my son it is something that will always be there.
"As a mother I'm still very anxious about his feelings in the future. I strongly feel that the pain I witnessed has had a long-term psychological effect on myself and it's not even my body so I dread to think what my son's mind must feel as it was his body suffering.
"This has had a huge impact on our life and for no-one to take this seriously is utterly heartbreaking, but I do have the best of the best fighting in my son's corner and we will continue to fight on his behalf.
"I'm sure any mother would feel the same about not giving up, after witnessing their child suffer unnecessarily. I will fight this until my last breath if I have to, it's the only way I can possibly look my son in his eyes.
"I feel I have failed him."
'Insufficient grounds for prosecution'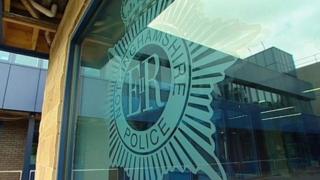 According to the British Medical Association, male circumcision in the UK is generally assumed to be lawful provided there is valid consent.
Nottinghamshire Police said:
Officers "thoroughly investigated the incident"
The Crown Prosecution Service (CPS) "deemed that there would be no realistic prospect of conviction".
In a letter to the mother outlining its decision, the CPS said:
Had Dr Mehat performed the operation knowing the mother did not consent, his actions may have amounted to an assault
He "may have failed in his professional obligations to discuss the issue of consent with you"
But "that in itself is not sufficient for there to be a criminal prosecution".
The CPS said:
The evidence has been "reviewed carefully by an experienced prosecutor"
The conduct in question "does not meet the evidential test in the Code for Crown Prosecutors".
Dr Mehat is due to face a hearing before the Medical Practitioners Tribunal Service (MPTS) to assess his fitness to practise.
Details of the allegations he faces have not been released.
How has the case progressed?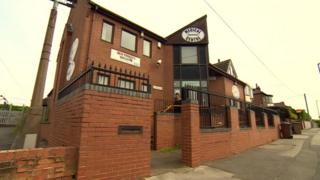 31 July 2013 – The boy is circumcised when he is three months old. His mother later contacts social services.
24 November 2014 – The mother contacts Nottinghamshire Police
12 May 2017 – Human rights lawyer Saimo Chahal writes to police stating they must review the decision not to prosecute.
21 June 2017 – Police arrest Dr Balvinder Mehat
22 October 2017 – Police visit the mother to inform her that the CPS had decided to take no further action.
3 November 2017 – Saimo Chahal receives written confirmation of the CPS decision and reasons.
Case 'raises wider public interest issues'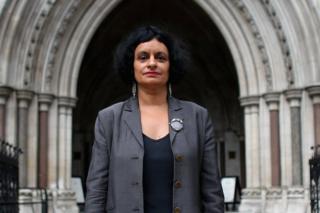 Saimo Chahal QC (Hon) is appealing the Crown Prosecution Service's decision and has written a 24-page letter, "outlining numerous defects in their decision-making process and evaluation of this case".
She told the BBC: "The decision lacks any semblance of a considered and reasoned decision and is flawed and irrational."
If prosecutors do not review their decision within 14 days, she said, the mother will "be obliged to take the matter before the administrative court for a determination of these very important issues, which need to be resolved not only for her personal case but also for the wider public interest issues that the case raises".
About circumcision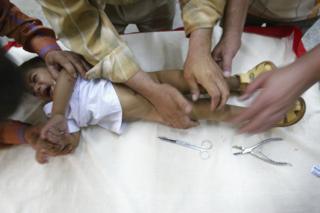 Male circumcision is the removal of the foreskin – a sensitive fold of skin and other tissue that covers the head of the penis.
Circumcision was promoted as a way of discouraging masturbation in the past, and was regarded as clean and hygienic.
Circumcision rates in Europe are low, and it is mostly confined to the Jewish and Muslim communities.
Three-quarters of American adult men are circumcised – but the number of newborns having the operation is falling as the anti-circumcision movement grows.
Some argue there is a medical case for circumcision, to reduce the risk of

urinary tract

infections and penile cancer.
"Intactivists" argue that circumcision has negative health effects and reduces

sexual

pleasure for both partners.
Read more: Circumcision, the ultimate parenting dilemma
Read more here: http://www.bbc.com/news/uk