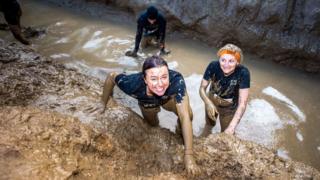 Crawling through tight muddy tunnels, wading across icy water, dodging electric wires and leap over fire. This is not everyone's idea of fun – but a multimillion-pound industry has grown on the back of increasing numbers of women and men doing just that.
Doing a "mud run" might sound like an unpleasant and painful way to spend a weekend, but it is actually the fastest growing mass participation sport in the UK. As many as 250,000 people take part in more than 150 events each year, according to the Obstacle Course Racing Association( Ocra ).
It is not a cheap sport. Between 50 and 80 is spent on entering most events, but in some cases people fork up more than 100 to hurl their exhausted, dirt-encrusted bodies across gruelling courses.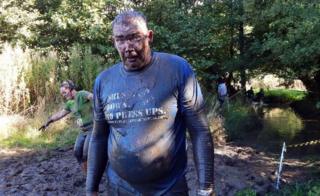 When you ask them why do they do it, they come up with a similar set of answers. Obstacle courses are above all "fun" and a "challenge", often tackled with friends.
There is always said to be a great atmosphere and the camaraderie drives people on, but the key point is the "anti-competitiveness" – how long it takes to complete the circuit is irrelevant.