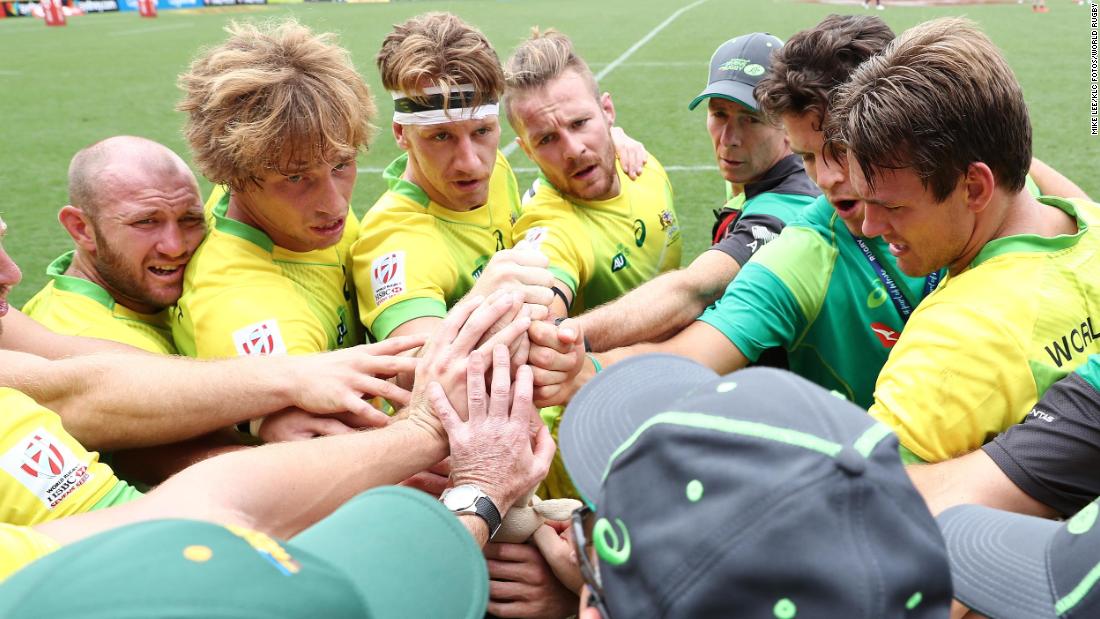 (CNN)It's late on a Sunday and you're about to play a cup final.
You're about to take to a pitch thousands of miles from home, where your team could be just 14 minutes away from a trophy.
For many international
rugby
sevens players, these circumstances will feel familiar.
And while some will be calm in front of a vibrant crowd of thousands, others will be beset with nerves.
It's a nature of the game — and sport more generally — of which former sevens coach Ben Ryan is well aware. At all levels and to different degrees, players feel pressure; the effects can be overpowering.
"I've had players who have got to Olympic finals and it was as though they were running out to lunch break with their mates — they felt absolutely no pressure at all," Ryan, who lead Fiji to Olympic gold in 2016, tells CNN.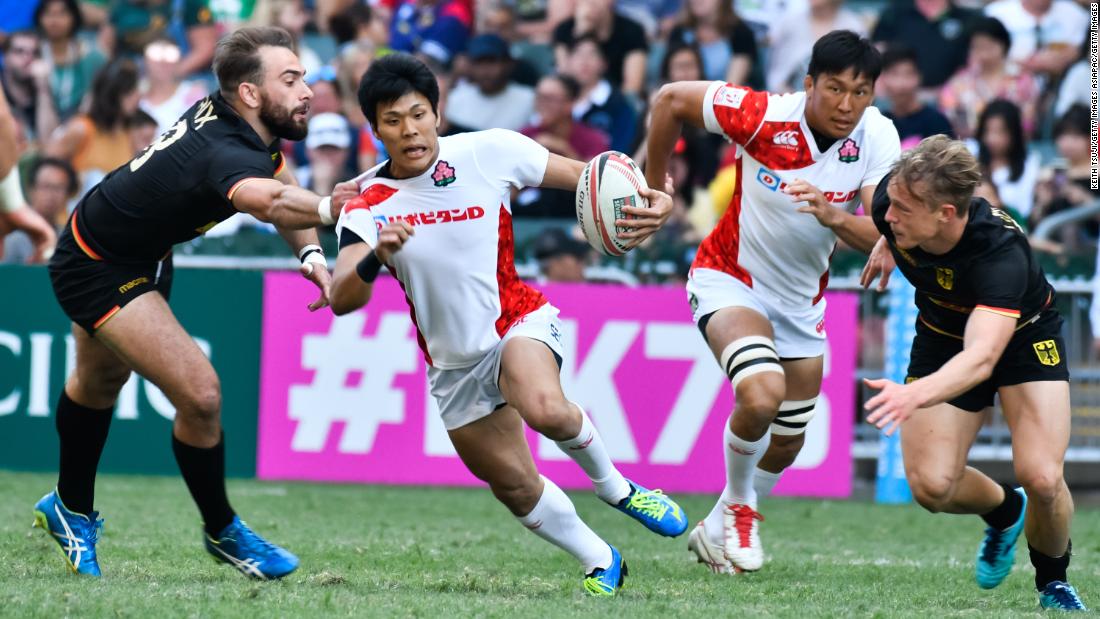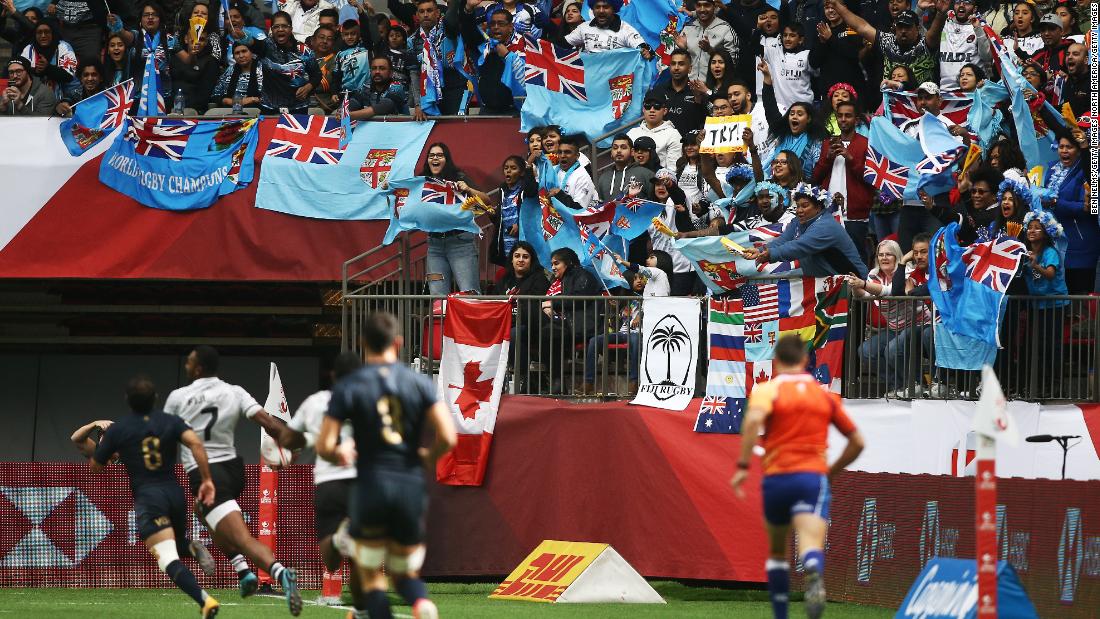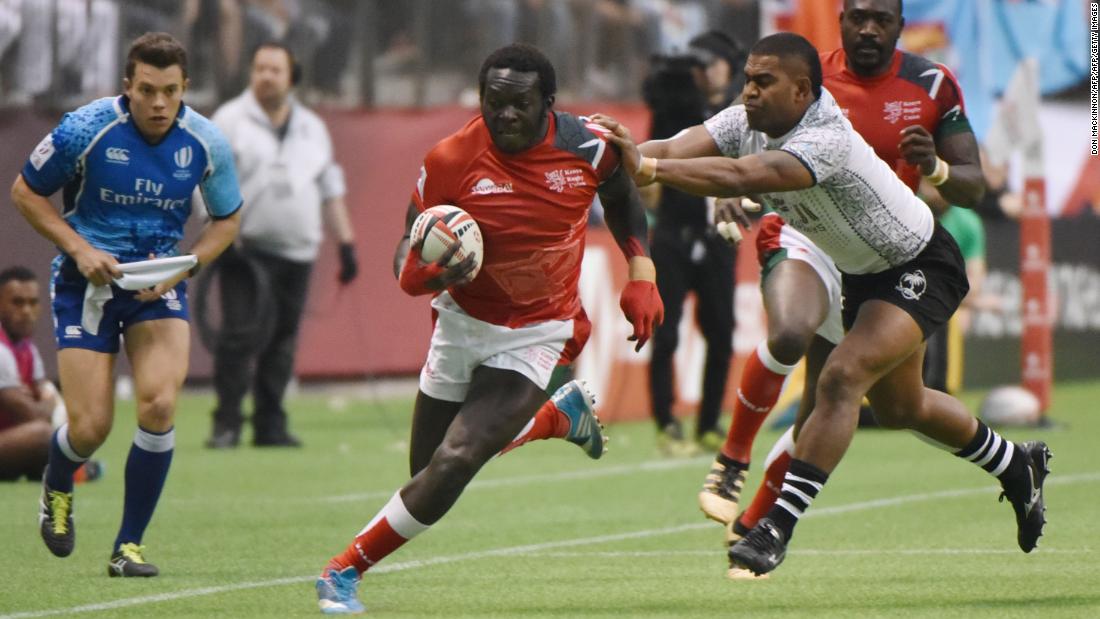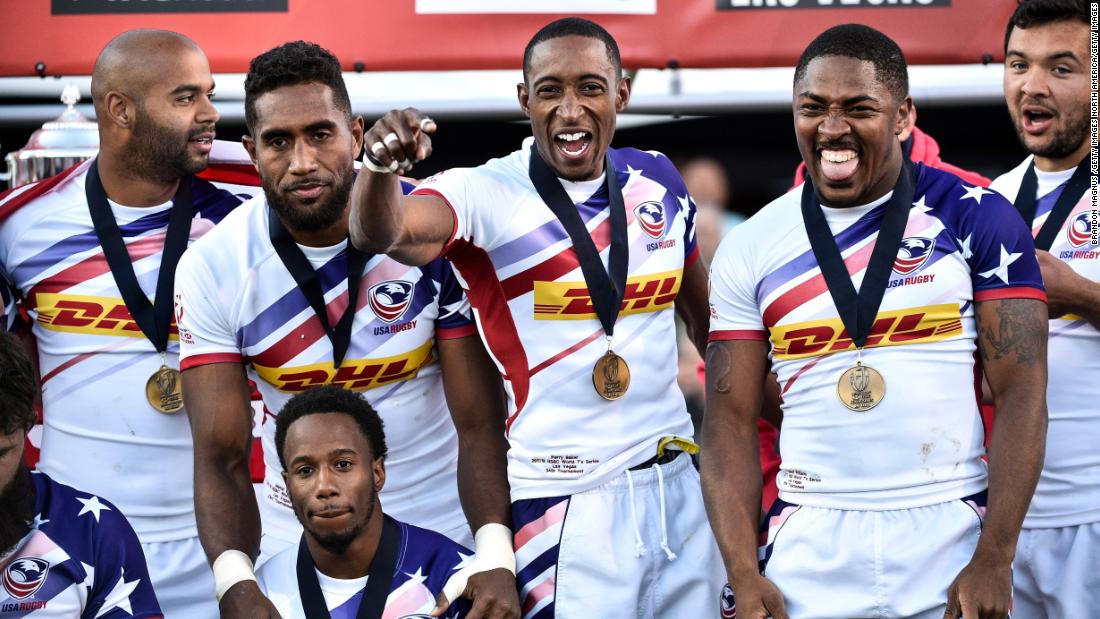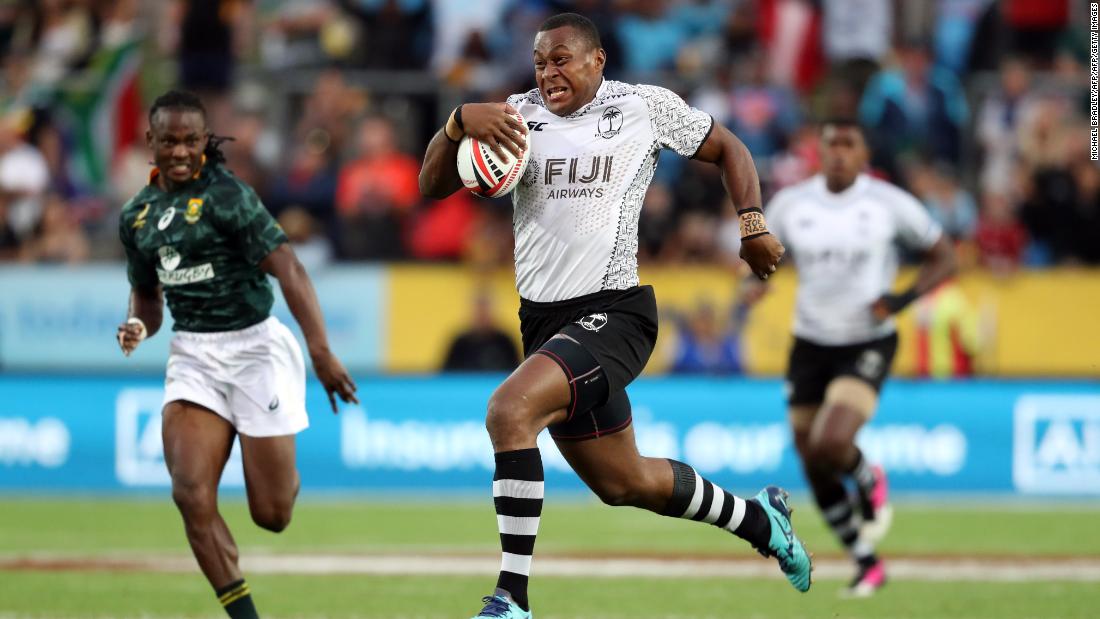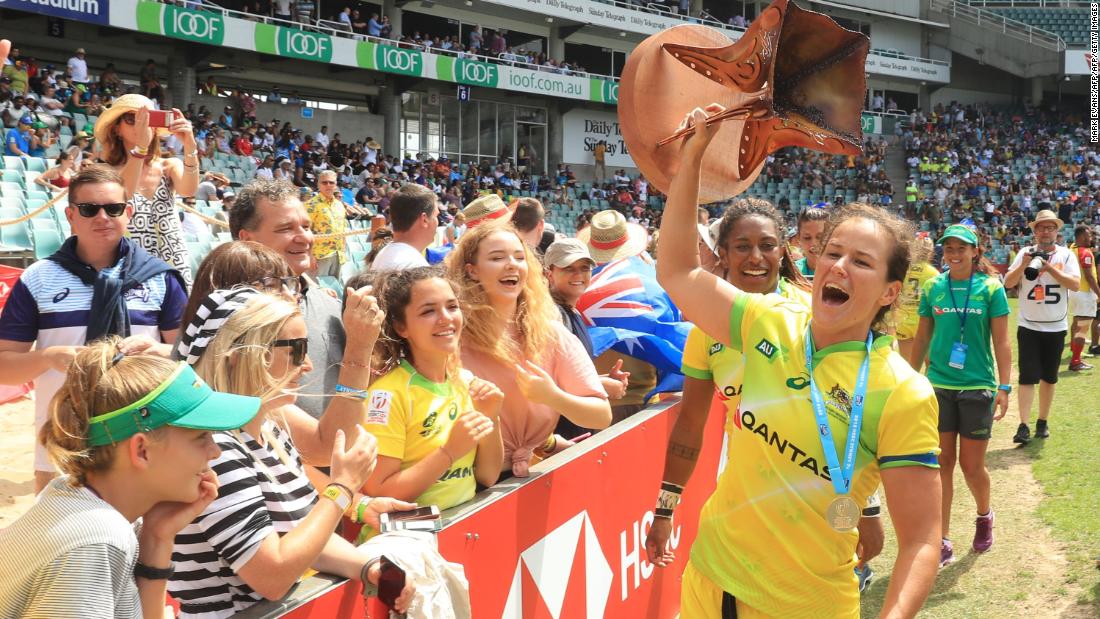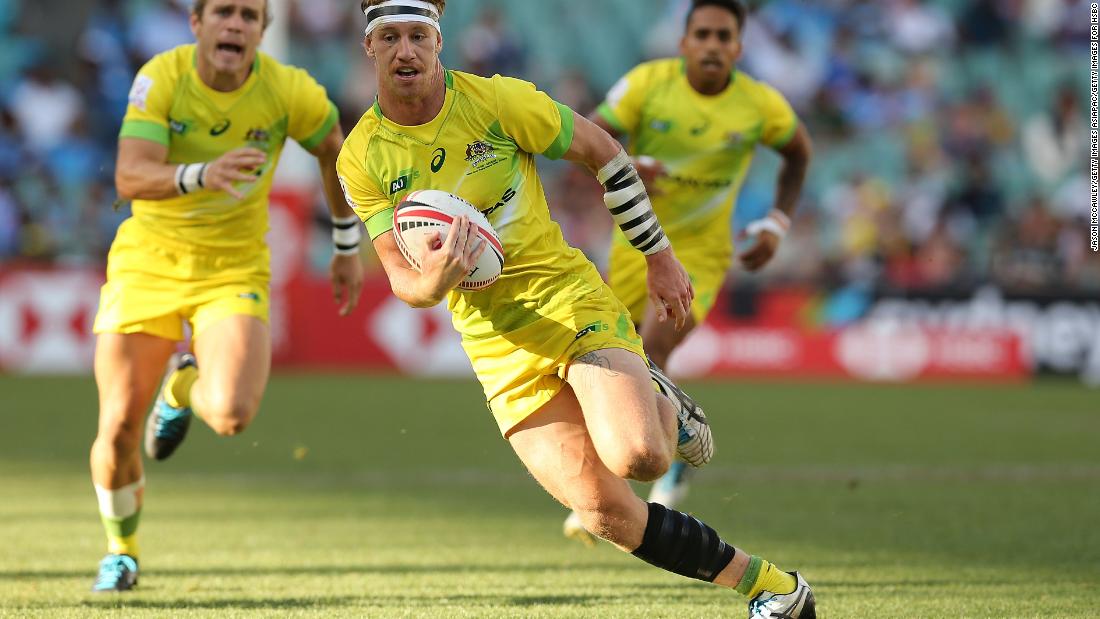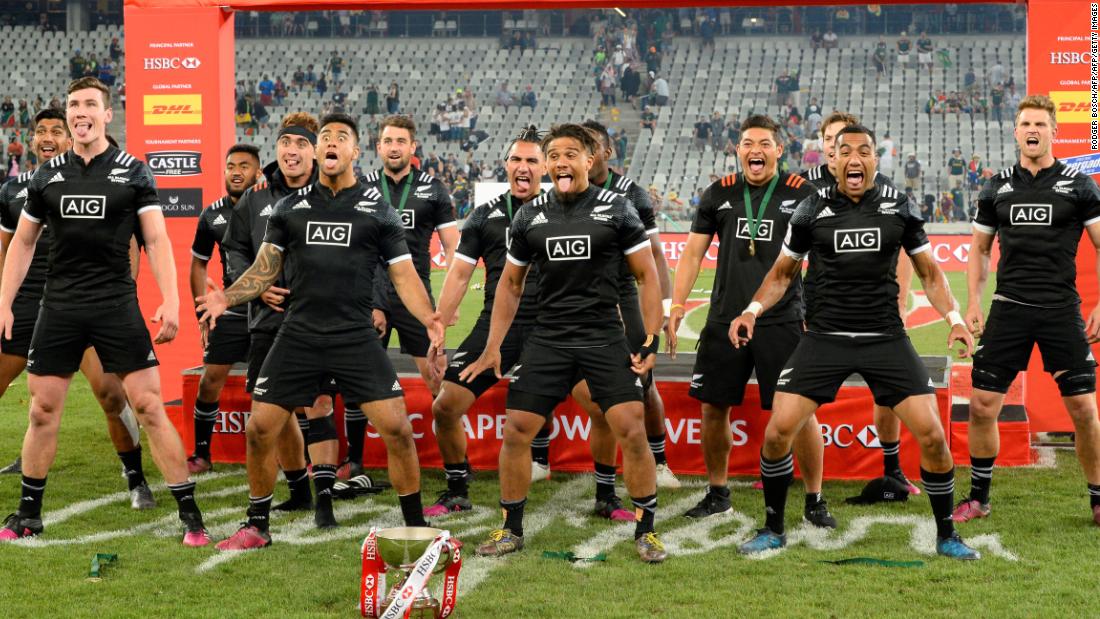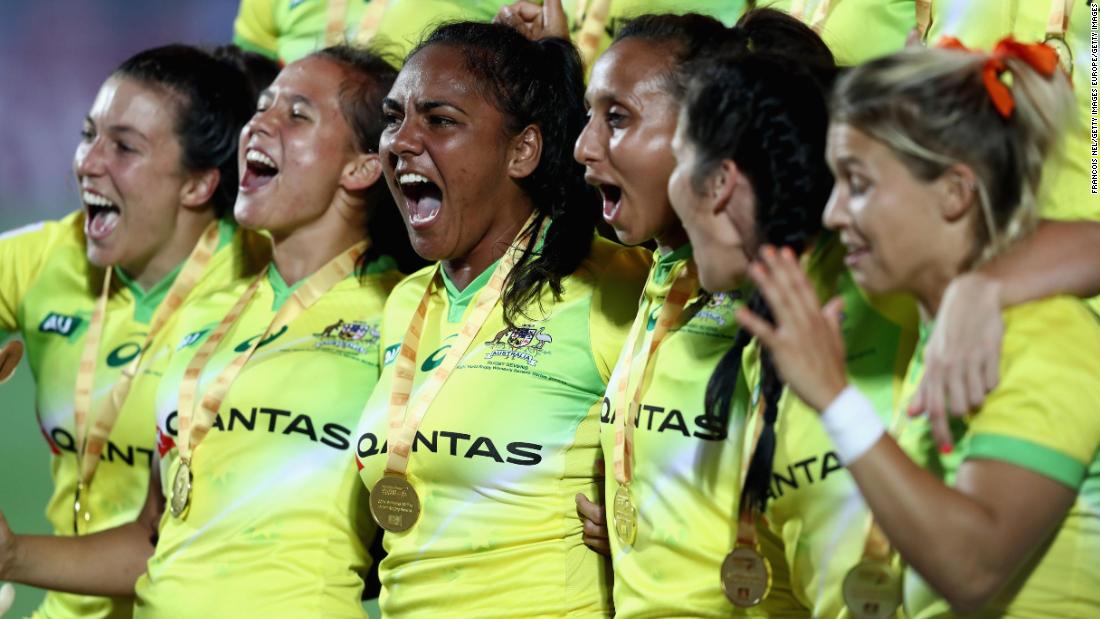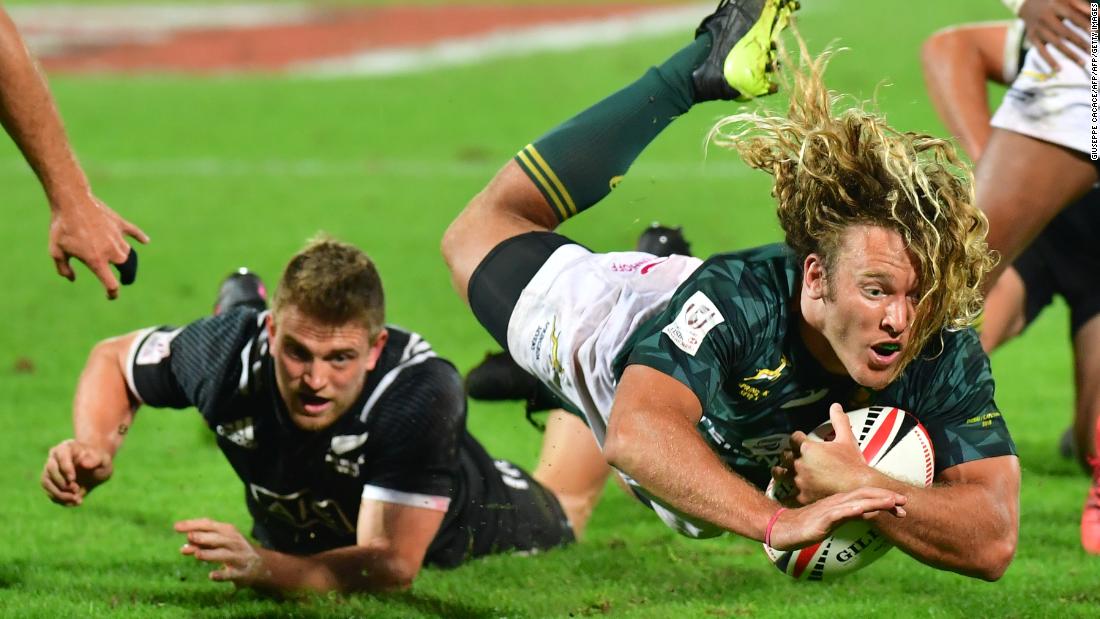 Miss a tackle, and your opponent will be streaking towards the try line; rush out the defensive line and you've left a gaping hole behind you; dive in a dead ruck, and there's one fewer body in an already stretched defense.
There are wider factors, too. The HSBC Sevens World Series criss-crosses the globe, from Sydney to Singapore, London to Las Vegas. Travel-induced fatigue can be mentally and physically draining.
"We set up PhDs around jet-lag, we did saliva tests, we did all sorts of stuff," says Ryan of his time coaching England. "We talked far too much about jet-lag to the players that they all felt they had jet-lag even if they didn't. It became a far bigger issue."
A helping hand
While the physical effects of anxiety — butterflies, high heart rate, and
nausea
— usually dissipate during
exercise
, cognitive anxiety — worry, fear of failure, and feeling pressurized — can be debilitating.
The mind can
tire
as much as the legs and lungs. Helping players stay mentally unburdened is crucial in a game of fine margins.
"You reduce that anxiety by letting players know what their roles are and what they're supposed to be doing," explains Ryan.
"At the high end, coaching isn't teaching someone to pass or kick. It's about man-management skills, understanding a person, and consistently behaving the right way towards them.
"Those sort of things around belief and purpose and giving players security as a coach — that they can go on the field without feeling they're going to get it in the neck if it doesn't work out."
"There's triggers you can have with individuals — like an imaginary piece of paper being thrown away when you've missed a tackle to reset yourself. Other players might just like to be told how good they are."
When he took Fiji to the Rio Olympics, Ryan says he hit "that beautiful sweet-spot" in coaching. His team breezed through the group stages, before overcoming New Zealand, Japan, and crushing Great Britain 43-7 in the final.
"I was 100% certain for the whole tournament that we were going to win the gold medal and so were all the players," he says.
"We weren't feeling cocky or arrogant, we just felt over-competent. Preparation can reduce your anxiety and that was certainly the case with me."
'Remarkable athletes'
In terms of mental preparation, 15-a-side rugby is a different beast to sevens — something that Brian O'Driscoll, whose illustrious career spanned 141 test matches for Ireland and the British and Irish Lions, readily acknowledges.
Now an ambassador for sevens sponsor HSBC, the former Irish captain has watched tournaments, partaken in
fitness
tests and overseen training sessions — and he's been impressed with what he's seen.
"I do look at them in amazement at times," O'Driscoll tells CNN. "That ability to be able to get themselves ramped up to such a particular, high intensity level for a short period of time."
"It's an art form to be able to do that. It takes a huge amount of physical capabilities, but it takes a strong mental attitude to do that multiple times over a weekend and sometimes two weekends on the bounce. They're quite remarkable athletes."
When he speaks of pre-game nerves from his own playing days, O'Driscoll singles out the final of the Celtic and Italian Pro12 in 2013. His club side Leinster had lost the past three finals in a row.
"It was the most nervous I've ever been because it was just unthinkable to lose another one," he says of the contest his team went on to win. "Sometimes that nervousness and those butterflies get you extra-sharp."
For his own part, O'Driscoll says his preparation in the week was key: training at match intensity, not overthinking the task ahead, and not dwelling on the games just gone were all part of his routine.
During a game, he would take advantage of breaks in play: "I had a non-rugby conversation with the team or just took a breather by myself," he says, "I would have been drained if I stayed on for 80 minutes."
Some players, however, struggle to achieve this mental clarity.
Jonny Wilkinson, a World Cup winner with England in 2003, has spoken openly about his struggle with anxiety — his need to visualize every moment of an upcoming game, and to obsessively replay in his head moments from the last.
For Wilkinson, calm and composed on the field, rugby was all-consuming off it.
At an elite level it's something Ryan is familiar with, reasoning that players needs "other mechanisms to help you until the next game.
"I've always felt there's far more to life than rugby," he says.
Read more here: http://edition.cnn.com/