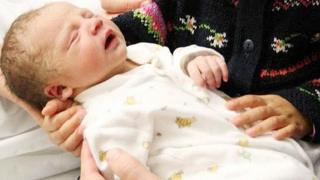 Avoidable deaths occurred at a hospital while regulators took too long to act on concerns about midwives, a report has said.
Eleven babies and one mother died at Furness General Hospital in Barrow, Cumbria, between 2004 and 2013.
A Professional Standards Authority review said the Nursing and Midwifery Council failed to react quickly enough to concerns from police and families.
The NMC has apologised and admitted its approach was "unacceptable".
Concerns at the hospital were first raised after the death of nine-day-old Joshua Titcombe in 2008 from sepsis.
This prompted a highly critical government-backed report in 2015 which said a "lethal mix" of failures led to a number of deaths.
'Frequently incompetent'
The Professional Standards Authority (PSA) Lessons Learned review criticised the NMC for taking up to eight years to begin fitness-to-practise hearings against a number of midwives after concerns were raised.
It said the delays meant midwives who were later suspended or struck off continued to practise.
"Further avoidable deaths occurred while the NMC were considering the complaints," the report said.
"Its handling of the cases before 2014 generally was frequently incompetent."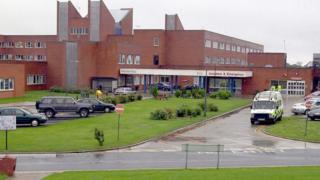 No prosecutions were brought by police, but three midwives were subsequently struck off and a fourth was suspended following the deaths at the hospital.
The review said it could find no evidence of the NMC acting on information it was given by Cumbria Police about 22 cases it had investigated at the hospital, which is part of the University Hospitals of Morecambe Bay NHS Foundation Trust.
Harry Cayton, chief executive of the PSA, said the review findings "show that the response of the NMC was inadequate".
In a joint statement, Liza Brady, Carl Hendrickson and James Titcombe, who were affected by the deaths, said the report showed "the truly shocking scale of the NMC's failure to respond properly to the serious concerns and detailed information provided to them relating to the safety of midwifery services at Furness General Hospital".
"We were particularly horrified that even when Cumbria Police directly raised significant issues, the NMC effectively ignored the information for almost two years," they added.
Barrow and Furness MP John Woodcock said the report "shows how local families were systematically obstructed and failed by an organisation whose conduct has brought shame on the proud and vital profession it is supposed to represent".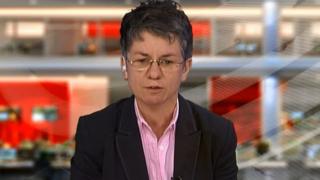 The review said although the NMC's performance as a regulator is improving, it needs to "urgently review and improve" its engagement with patients and families who register complaints and provide them with "appropriate information".
NMC chief executive Jackie Smith, who has announced she will leave her post in July, said their approach to the deaths "was unacceptable and I am truly sorry for this".
She said they had made "significant changes" since 2014 which had "put vulnerable witnesses and families affected by failings in care at the heart of our work".
Health Secretary Jeremy Hunt said the NMC "clearly still needs a massive culture change so that families feel they are being genuinely listened to and not just made part of a process".
Read more here: http://www.bbc.com/news/uk