As 20 candidates prepare for todays second Democratic presidential debate, Stefanie Marsh meets the celebrity self-help guru accused of being a dangerous wacko who just wants the United States to harness love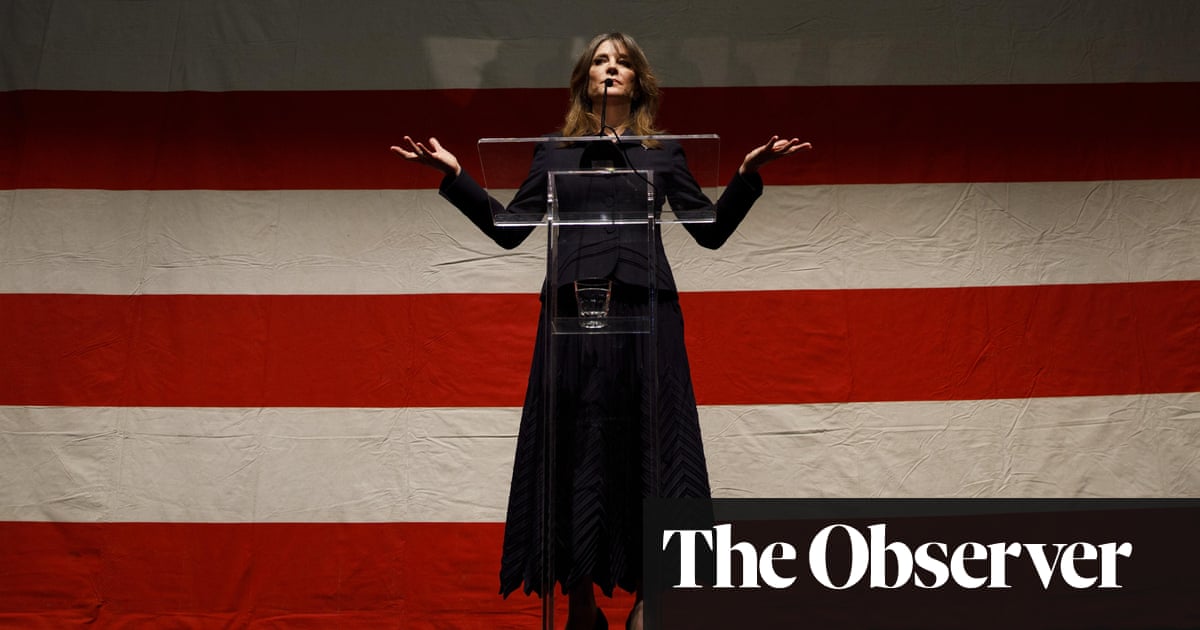 The left-wing version of Donald Trump perhaps soon to be his nemesis could well turn out to be a highly groomed and imposingly articulate best-selling author of spiritual books. Marianne Williamson was written off as a joke until last month when, almost 30 minutes into the televised Democratic debate, as if emerging from a pupa of deep meditation, she calmly blindsided Joe Biden, Kamala Harris, Bernie Sanders and the entire line-up of career politicians beside her, with a solemn vow to harness love to defeat the fear-mongering president.
Within seconds the author of books such as The Age of Miracles and A Course in Weight Loss, the Tweeter of bon mots such as The power of your mind is greater than the power of nuclear radiation, and the advocate of what some Democrats are now describing forcefully as dangerous medical quackery was trending on social media. Now shes through to this weeks second round of debates, and there are a great many Americans who will be watching for her unpredictable contribution alone.
Williamson grew up in Texas, has lived most of her life in California and, in a bid to garner precious votes in the early caucus state of Iowa, recently took the unusual step of moving to its capital, Des Moines. But her accent is strangely borderless she doesnt so much speak as orate, in the low, deliberate, somewhat husky tones of a philosopher: the voice of, it was noted on Twitter, someone who just dumped Humphrey Bogart.
She knows shes not the safe choice, she says gravely, but I believe that this is a moment and situation where what some might consider a safe choice is the most dangerous choice we can make. Donald Trump is not a politician. Donald Trump is a phenomenon. And it will take a phenomenon to defeat him. She often talks about Trump the phenomenon in interviews, which neatly positions her as his diametric opponent. But will she be the phenomenon to beat Trump? Shes collected enough unique donations to make it back into the overcrowded field of Democrats but is polling at just half a per cent. Can conscious politics and conscious capitalism vanquish Trump? Nobody knows whos going to win. This is a very volatile moment in the United States. I am going to do my best to be the Democratic nominee, and if Im not a nominee Im going to do my best to support who is.
Read more here: http://www.theguardian.com/us