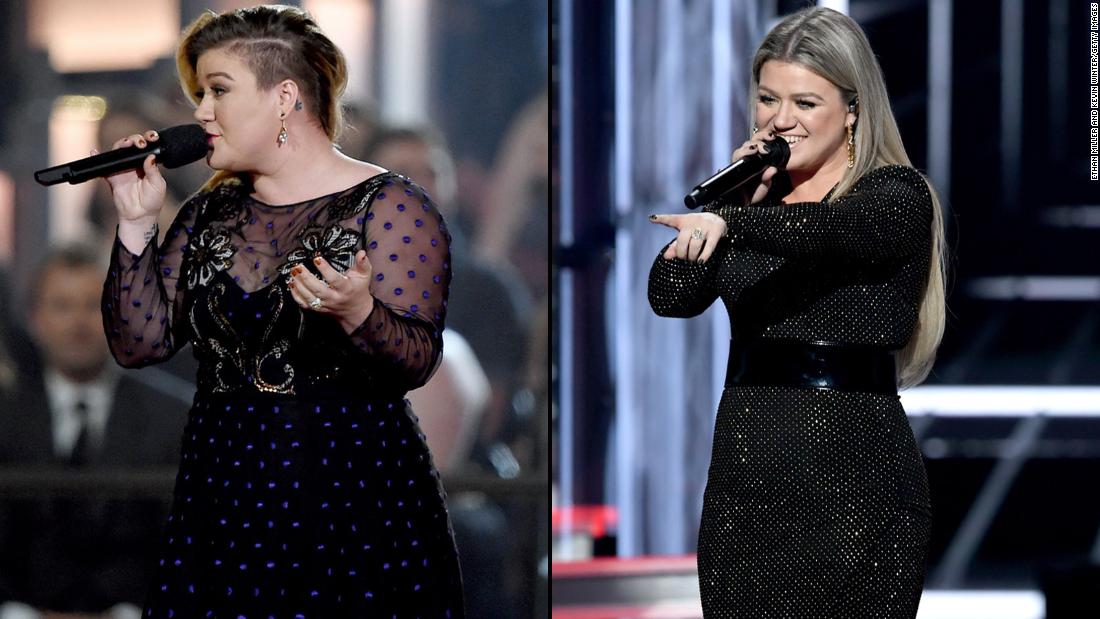 (CNN)"The Voice" coach Kelly Clarkson not only just won Season 14 of the show — she also appears to be winning at weight loss.
"I have to shout out my whole glam squad," Clarkson said. "I literally hired Harry Potter and SPANX, it's all like a sausage."
Clarkson, who is the mother of two young children, has snapped back over the years at body shamers.
And in October she clarified some comments she made to Attitude magazine about battling her weight.
"When I was really skinny I wanted to kill myself," the publication quoted her as saying. "I was miserable, like inside and out, for four years of my life. But no one cared, because aesthetically you make sense."
She later tweeted to say that being thin was a result of her unhappiness, not the cause.
"Just to clear something up. I wasn't ever miserable because I had to be thin," Clarkson said. "I said I was miserable & as a result I became thin."
Read more here: http://edition.cnn.com/