It might look as if she simply hates her husband, but the debacle of her child internet safety campaign suggests she actually despises the entire business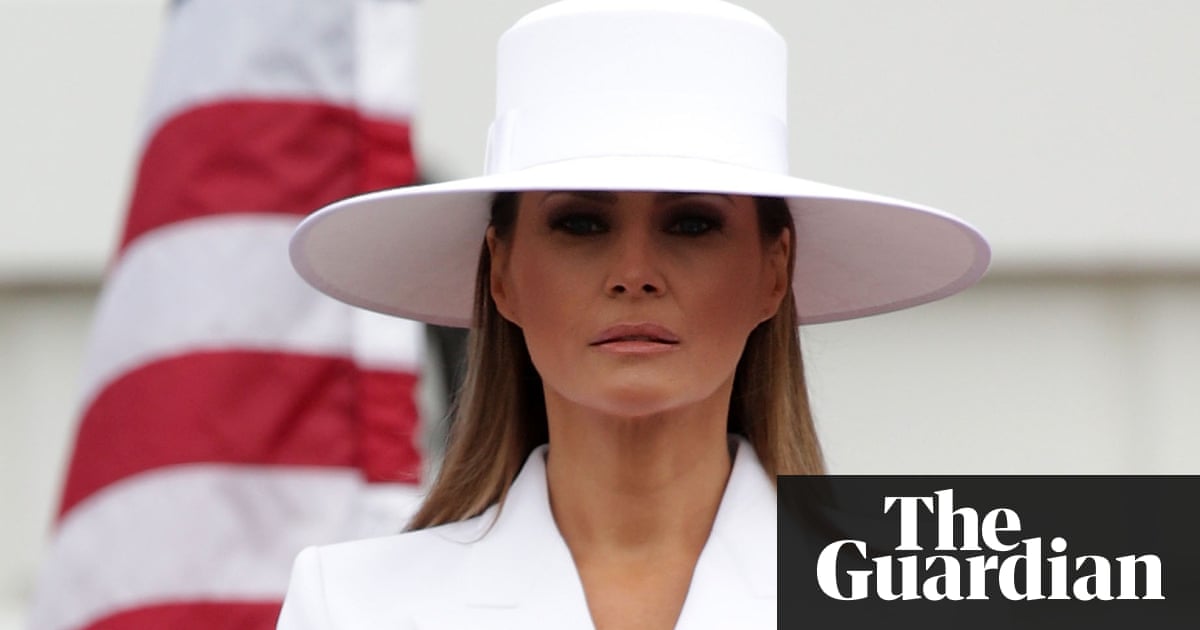 The correct response to the Trump spectacle is to retire in disgust, but theres something about Melania. Everything she does is laced with this mesmerising ambiguity: does she just loathe her husband? Or does she despise everything about the entire business?
From her black lace garb and appalled visage while meeting the pope (handily subtitled by Twitter: Dress for the job you want #widow) and her refusal to touch Trump in public, to her manifest joy in the company of Barack Obama, it often looks like straight spousal hatred. But then she launches a campaign for child internet safety, accompanied by a pamphlet that bears an uncanny resemblance to a document released under Michelle Obamas name, almost two years after she was accused of partly plagiarising one of Michelles convention speeches, and it looks a lot like revulsion for the whole enterprise they call first lady.
She would not be the first to dread the job. Eleanor Roosevelt, famous for inspirational quotes about teabags, said, of the night of the election: I had watched Mrs Theodore Roosevelt and had seen what it meant to be the wife of a president, and I cannot say Iwas pleased at the prospect. Mind, she was famously a reluctant everything (wife, mother, advice-giver).
However idiosyncratic a first lady, Melania can never escape her context. Both Eleanor Roosevelt and Lou Henry Hoover had fine proto-feminist credentials (although Hoover felt bound to drop them all) in feminisms nascent phase; it was when the womens movement was established, paradoxically, that first ladies had to start acting like Stepford wives. Hillary Clinton, having begun her pitch as her husbands intellectual equal, found herself in a cookie-baking competition with Barbara Bush, which was like watching the boxer Nicola Adams having to drop her final bout for some fine embroidery in order to win her Olympic gold. Its not really a paradox, though, is it? That was the 90s all over; prove your strong views, then demonstrate how easilyyou can think the opposite, incase anyone doesnt like your strong views.
Michelle Obama drew that into a more comfortable, 00s shape with her apparently boundless enthusiasm for all causes, from freeing kidnapped Nigerian girls to the benefits of exercise. Melania may notbe reluctant, so much as theatrically embodying a 21st-century cultural endpoint, a wry, impeccably groomed nihilism, ascending each podium like awoman who, sentenced to the guillotine, doesnt care.
Read more here: http://www.theguardian.com/us