It's easy to dismiss the Caribbean-themed show – which features the Buffett classics "It's Five O'Clock Somewhere," "Cheeseburger in Paradise" and, of course, "Margaritaville" – as escapist fantasy. But one of the stars, Lisa Howard, believes audiences who dig a little deeper in the sand will discover a heartfelt message of empowerment and body positivity.
The singer-actress plays Tammy, a beleaguered bride-to-be who accompanies her best friend, Rachel (Alison Luff), to an island resort for a bachelorette week filled with stiff cocktails and sinewy men. With each tropical sunset, however, Tammy questions whether she'll be content marrying her uncouth fiancé (Ian Michael Stewart) as she falls for a sweet-natured bartender, Brick (Eric Petersen). True to Broadway musical tradition, Tammy's inevitable self-discovery features a great dress, a high-flying solo number and, of course, a happy ending.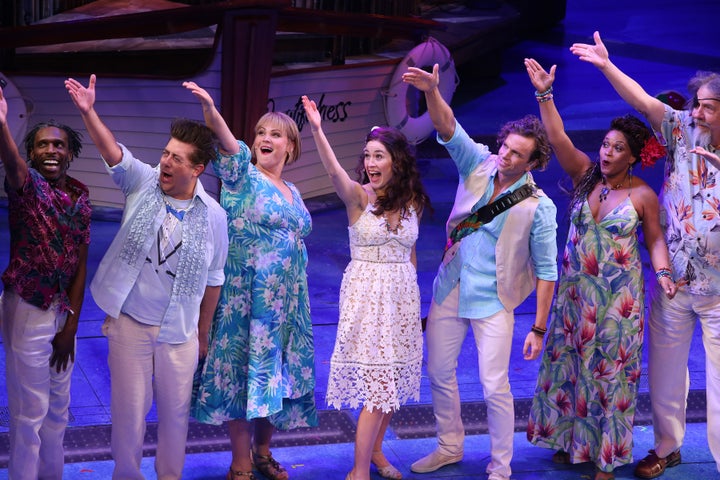 "She really ends up finding her self-worth," Howard told HuffPost. "You see her go on that journey. I think it's important to be telling stories that empower women, especially nowadays, because it hasn't always been the case. The more examples we, as artists, can show in the world, and the women see that reflected in art, the more empowered they'll feel to speak out, say something, make a statement and stand up for themselves."
Buffett, Howard said, was a "great presence" throughout the development of the show. "It's been a pleasure to get to know him," she explained. "He's kind of like you'd think he'd be. He's very chill, but he's a very smart, passionate businessman. He's taken this idea ― this culture of island life ― and run with it."
The secret to her success, she said, has been picking roles written for plus-sized women like herself that don't hinge on a weight-loss narrative and aren't intended as comic relief. She said opportunities for plus-sized stars have expanded in both film and theater in the 18 years since she made her Broadway debut in "The 25th Annual Putnam County Spelling Bee." (Witness, for example, Keala Settle's breakout turn in the movie musical "The Greatest Showman," which turned out to be a surprise hit this winter.)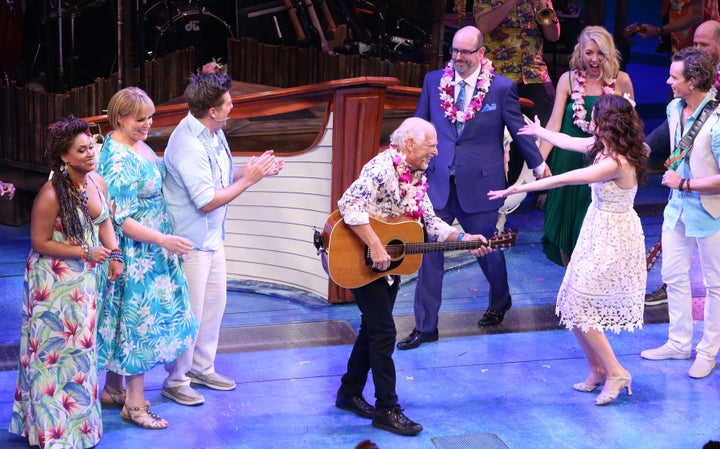 "I've just been blessed to have been a part of projects where my looks or my size don't matter," Howard, who also is a plus-size fashion model, said. "These are lead roles I'm playing. I'm not just the funny sidekick or the character actor. … The diversity of the actual population, I feel, is being more represented. I'm glad that I'm a part of that."
Howard is best known for the 2015 Broadway musical, "It Shoulda Been You," in which she played a wallflower bridesmaid who takes her romantic fate into her own hands as her sister's wedding plans unravel.
Many critics saw the comedy, directed by "Frasier" veteran David Hyde Pierce, as a breakout moment for Howard. Her sultry song, "Jenny's Blues," was one of the show's highlights, and has become popular on the cabaret circuit.
Watch Howard perform "Jenny's Blues" on the 2015 Tony Awards below.
"It Shoulda Been You" gave Howard a signature tune, but the musical struggled to find an audience and closed after just 135 performances. That experience, however, forced her to explore new, less-heralded realms. She was invited to read for a workshop version of "Escape to Margaritaville" soon afterward.
"I don't fit into anyone else's mold," said Howard, who names Mama Rose in "Gypsy" as a dream role. "Sometimes it's just a matter of persistence. You say yes to every opportunity, and keep putting yourself out there, so that people recognize what you have to offer, and where you fit in."
Regardless of how "Escape to Margaritaville" fares with critics, Howard hopes Buffett fans, or "Parrot Heads," will take the time to check out the musical.
"In spite of the craziness in the world right now, I hope they come [to the show] to escape, relax and enjoy a good love story," she said. "You can take with you no matter what you do."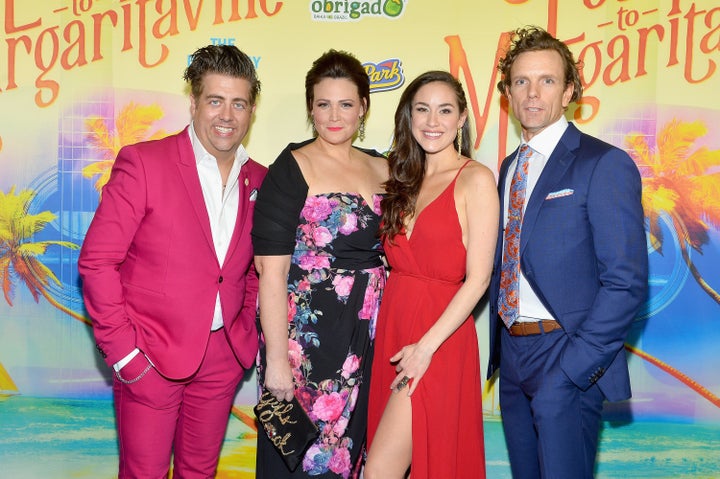 Read more here: http://www.huffingtonpost.com/