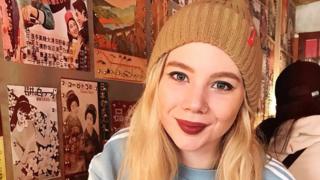 At just 22, Katy Johnston never thought she would be able to empathise with a middle-aged woman having a hot flush in M&S.
But the student from Aberdeen completely understood how the woman next to her in the store was feeling because she too is going through the menopause.
Katy's doctors offered her the chance to be induced into "the change" to relieve the painful symptoms of severe endometriosis.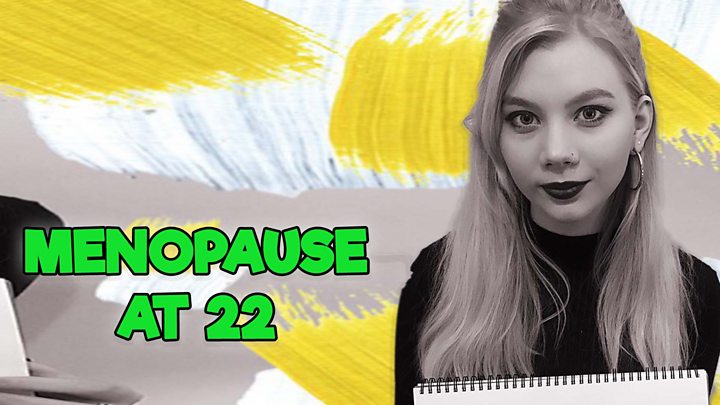 She will remain menopausal for at least a year, having injections every three months, with the aim of giving her reproductive system a chance to calm down.
"I'm a hormonal mess," Katy says.
"I'm on HRT and I have about four to five hot flushes a day.
"I get dizzy, have cramps and then there's the mood swings. I am a hormonal riot."
She adds: "It is dreadful, but in my opinion, the symptoms of the menopause are better than being stuck in the house, unable to move or go out."
That's exactly what life was like this time last year.
Katy had endured years of painful periods, unbearable cramps, vomiting and headaches, along with the frustration of not having the severity of her pain understood by all the doctors she saw.
Endometriosis is a chronic condition in which cells like those that line the womb develop in other parts of the body.
Katy says the condition has caused her pain for many years and forced her to put her postgraduate studies on hold and question her fertility.
She told BBC Scotland's The Social: "I was vomiting six or seven times a day and couldn't walk out of the door without feeling dizzy."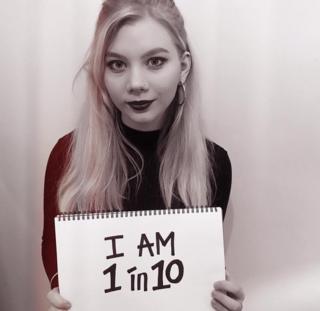 Katy says life was miserable.
"Horrendous menstrual cramps, chronic pain and fatigue, vomiting, fainting, painful sex, anxiety and depression," she says.
And she says it was "incredibly isolating".
"I wasn't able to go out, meet friends for coffee," she says.
"I certainly wasn't able to do the extra curricular stuff which I enjoy, like singing. Standing up and doing a warm up to sing a song was too much for me for a long time."
She describes months between hospital appointments and a painfully long process to get a diagnosis.
After her graduation from university in Glasgow in September, she started losing weight. Her pain continued and she lost almost three stones (19kg) in as many months.
A laparoscopy identified ovarian cysts, stage four endometriosis and, according to her surgeon, one of the worst cases he had seen in a woman her age.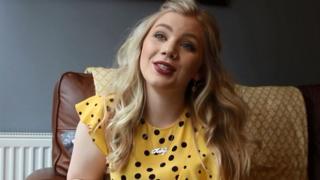 He recommended surgery.
During the operation the surgeon discovered one of her fallopian tubes had expanded to the same size as her womb, and her bowel and uterus were fused together.
Instead of letting the surgery ease her symptoms, he suggested putting Katy's body into a medically-induced menopause.
Katy says: "He highly recommended it as the thing that would give me the best chance to keep my fertility."

Endometriosis: The facts
Endometriosis affects 1 in 10 women of reproductive age in the UK.
Endometriosis is a factor in as many as 30-50% of women with infertility issues.
The condition affects 1.5 million women in the UK, a similar number of women affected by diabetes.
It take an average 7.5 years from onset of symptoms to get a diagnosis.
Endometriosis costs the UK economy £8.2bn a year.
The cause is unknown and there is no definite cure.

'Ovaries on hold'
She expects to be in the menopause for at least a year and then consider more surgery.
What the future holds for her reproductive chances is yet to be seen.
She says: "Going through the menopause at 22 is just the most bizarre thing in the world. It's a really jarring concept for someone to say 'I'm going to put your ovaries on hold'.
"But will they come back on? Can they guarantee that?
"They say they can."
Katy says she is really grateful to be in the menopause, because she knows her body is getting a break.
She says: "I'll take a hot flush over agonising cramps any day of the week."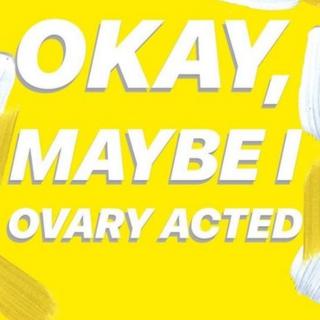 Katy is now helping others deal with endometriosis and start talking about it.
She has set up a social media account to increase awareness for women who may be suffering in silence to get medical help.
She says: "We need to acknowledge in our own minds that something is up and that we have a right to speak about it. You don't get a badge of honour for putting up with it.
"If one GP doesn't listen to you, go to someone else. If they are not prepared to listen to you someone will be.
"We need to end the silence around endometriosis.
"As women, we have got to come together and share our experience. We have got to be able to talk about it."
Read more here: http://www.bbc.com/news/uk