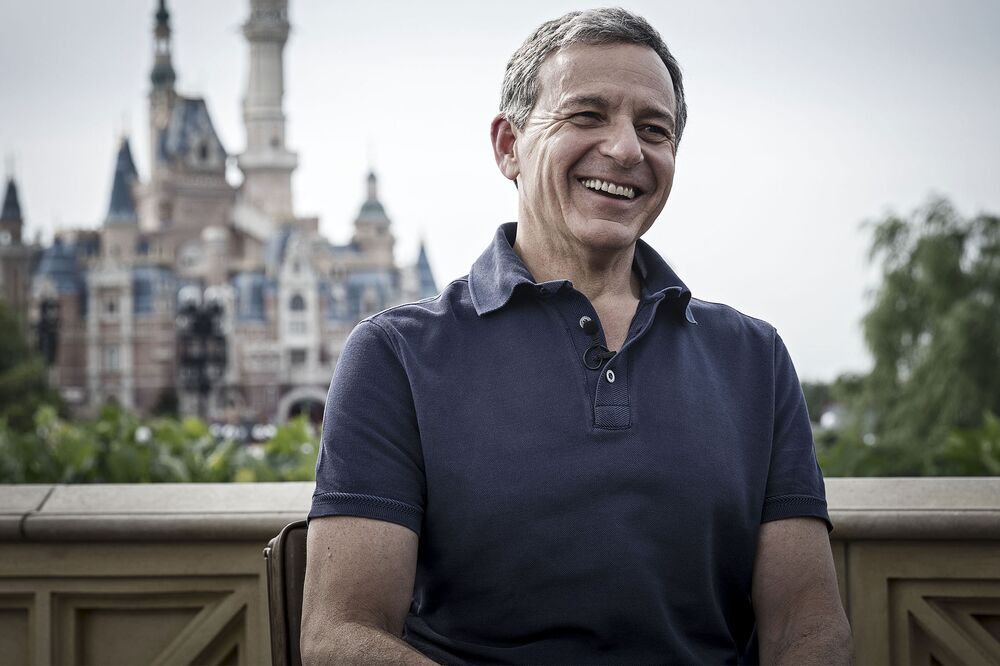 Bob Iger, Walt Disney Co.'s chief executive officer, is letting on what kind of leader he'd be if he ever shoots for that other big CEO job: president of the U.S.
In the May issue of Vogue, Iger, 67, lays out his support for football players who kneel during the national anthem, LGBTQ rights, the Paris climate accord and the #MeToo movement, issues that endear him to Hollywood. He also backs legal status for dreamers, the immigrants brought here illegally when they were children, and says he's "horrified" by American politics today.
The article is vague on Iger's future political plans, if any. He was weighing a bid for the White House when Disney reached an agreement in December to buy most of 21st Century Fox for $52.4 billion. Since then, Disney's CEO has extended his contract to lead the world's largest entertainment company through 2021.
Oprah Winfrey, another rumored presidential candidate, said in the article she'd go door-to-door for Iger. "I really, really pushed him to run," Winfrey told Vogue.
The Vogue profile centers, initially, on the success of "Black Panther," the film division's latest megahit. It also covers some well-reported areas of Iger's life — his focus in fitness with days that start just after 4 a.m., but it also chronicles how he met his wife and his relationship with his father.
The profile posted online a day after Iger visited a children's hospital that Disney supports in Des Moines, Iowa, a must-stop state for any presidential candidate.
Read more here: http://www.bloomberg.com/