Do you spring out of bed, ready to start your day, or hit snooze over and over again? That Morning Person is HuffPost's attempt to make sense of mornings by peering into the routines of others.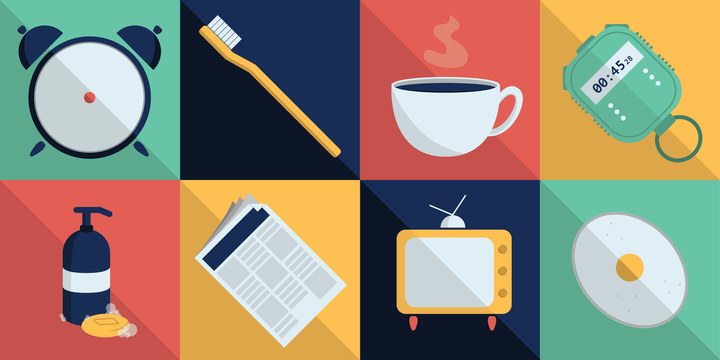 For Shay Mitchell, the trick to a happier outlook relies on what she tells herself each morning.
The "Pretty Little Liars" actress told HuffPost she says two tiny words ― "Thank you" ― when she wakes up in order to start her day off right. Expressing that gratitude usually jump-starts her attitude, she said, and gets her in a positive frame of mind.
Mitchell stressed that her happiness also depends on her health habits she practices throughout the day. Her busy calendar, which currently involves starring in the new Lifetime series "You" and partnering with the Know Your Birth Control campaign, often prevents her from keeping a regular schedule. That's why she says she peppers in certain activities, like a few minutes of exercise, in between major tasks or projects.
"It's hard for me to have a routine, which is exciting and sort of what I prefer," she said. "Every single day for me is different and completely depends on what I have going on."
Below, the actress breaks down her everyday wellness habits ― including how her morning routine plays a role in her overall happiness ― that you can steal for yourself: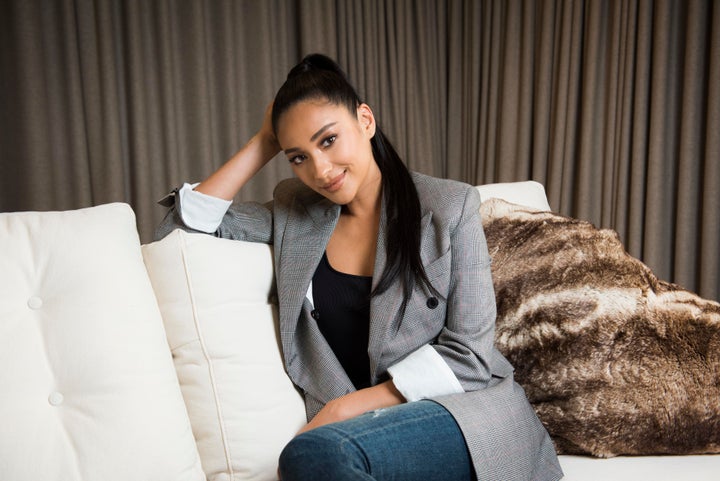 Would you say you're a morning person or no?
Honestly, I'm kind of [an] "any time" person. I think it's what you tell yourself ― you gotta be in the right mindset. If you say you're not a morning person, then you're probably not going to be a morning person. If you say that you are, then you'd be surprised by how much easier it is to wake up.
What time do you usually wake up?
Totally depends on the day. Today it was 7 a.m., which is 4 a.m. in L.A., but I have to get on the schedule of wherever it is that I'm at.
Do you use a snooze button or no?
I do! I set three alarms and they're at the weirdest times. If you look at them, they're set for like, 5:42, 5:46, you know? It's so odd. I do like to have three because I'm terrified of sleeping through one of them.
What's your go-to breakfast?
I'm not really a breakfast person. If I'm having breakfast, I'll order lunch items or I'll do something like a tofu breakfast burrito. I mean, avocado toast is great ― OK, I can do a little breakfast [laughs]. But I'm not really an eggs and bacon type of person.
Do you like coffee or tea?
Do you prefer to exercise in the morning, at night or just whenever you can get it in?
Whenever I can get it in. But if I had it my way, I'd prefer to do it later in the day. I just feel like my body and my bones need to get some strides in before I can get ready to sweat.
What's your go-to workout song or what gets you motivated to move?
Oh! Cardi B's album. It truly is really great. Or anything by Beyoncé or '90s hip-hop.
What's the first thing you do when you get out of bed?
First I say "Thank you." Truly. I think being grateful and starting your day with that makes it go a lot better.
I want to say meditation, but I haven't done that. It is on my to-do list, I want to be able to set aside a few minutes in the morning before I even look at my phone. I have a friend who does that and she swears by it.
How do you stay proactive about your health throughout the course of the day?
I take advantage of the internet, to be honest. I mean, proper sites. You can find a lot of information on the internet, so going to professional sites where I can get trusted facts from is super important. I do a lot of personal research just because I always want to be informed. You may tell me one thing, but I still want to background-check it. That lends itself to travel, health, fitness ― all of it. I'm a sucker for information and find enjoyment in educating myself.
Finally, fill in the blank: My ideal morning consists of ___________.
It consists of waking up healthy and having an exciting day ahead. That's all you can ask for, health and happiness.
This interview has been edited for clarity and length.
Read more here: http://www.huffingtonpost.com/