Partisan approval with one vote to spare sends American Health Care Act to uncertain fate in Senate, after negotiations reveal cracks in Republican party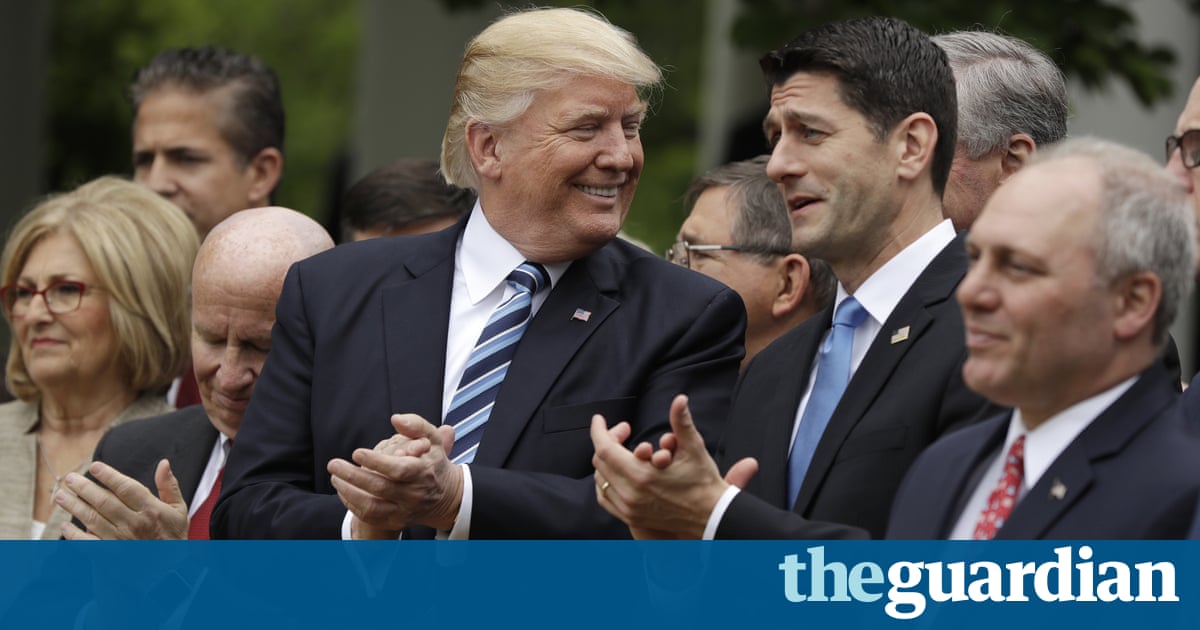 House Republicans narrowly approved a controversial plan to dismantle the Affordable Care Act on Thursday, taking a significant first step toward fulfilling a seven-year promise to repeal and replace the 2010 law that served as a landmark overhaul of the US healthcare system.
Republicans passed the American Health Care Act with one vote to spare, following a dramatic series of negotiations that exposed deep fissures between the partys moderate and conservative wings over how to replace Barack Obamas signature legislative accomplishment.
The bill passed 217 to 213, with 20 Republicans voting against and no Democrats voting in favor. Republicans burst into applause when the bill passed the 216-vote threshold, a feat that had seemed insurmountable just days before.
Democrats too saw a reason for celebrating. After it passed, they sang the 60s hit Na Na Hey Hey (Kiss Him Goodbye) appearing to suggest Republicans would lose their seats if the repeal proved unpopular.
The bill now moves to the Senate, where it is expected to face serious difficulties.
Later in the afternoon, an exultant Trump celebrated with dozens of Republican congressmen at the White House. He punched the air in triumph as he greeted them in the Rose Garden and was met with sustained applause. Before a seated audience that included Ivanka Trump and Jared Kushner, vice-president Mike Pence declared: Thanks to the leadership of President Donald Trump, welcome to the beginning of the end of Obamacare.
What a great group of people, Trump said, referring to the Republican congressmen, and theyre not even doing it for the party, theyre doing it for this country because we suffered with Obamacare.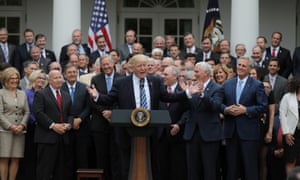 Read more here: http://www.theguardian.com/us