Harry Kanes late winner gave England the perfect start to their World Cup campaign, the captain scoring twice in a 2-1 win over Tunisia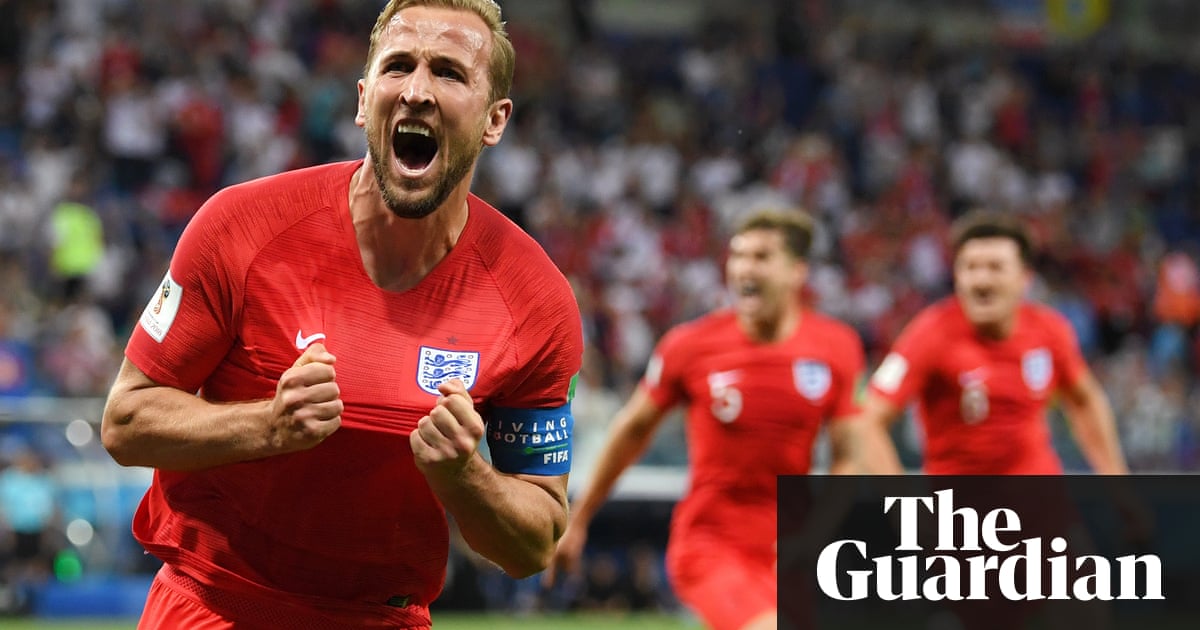 The clock had ticked past 90 minutes. Harry Kane was there and, in that position, Gareth Southgate could not have wished for any other player to be primed inside the penalty area. An old English routine: the corner, the flick-on, the back-post header and, suddenly, Englands opening game of the World Cup had its happy ending.
It was deserved, too, bearing in mind the pattern of the game and the long spells when it had been threatening to finish with a churning sense of dj vu. England, after all, had managed only five wins in their opening fixtures of every World Cup and European Championship since 1950.
They had outplayed Tunisia without outscoring them and, at 1-1, a draw would have pained Southgate, to say the least, given the number of chances his team had passed up to make it a more straightforward evening.
But when has it ever been straightforward with England? Kane had already scored from one corner and the team had played so thrillingly it was bordering on absurd thatthe game had reached the end of normal time without them being in a winning position.
Tunisias equaliser had come from a penalty that could be described, at best, as generous or from Englands perspective, utterly needless and for a long time it seemed as though Southgates players did not have the wit or creativity to turn their superiority into the hard currency of goals.
Enter Kane. His late, twisting header means England can qualify for the knockout stages by defeating Panama in Nizhny Novgorod on Sunday and the final game of GroupG against Belgium may not be so relevant. England can therefore leave Volgograd reflecting on a hugely satisfying evening, full of drama and incident, and nobody can possibly argue the result was unjust. England were the better team by some distance, even if they did play with everyonesnerves.
Southgate certainly kept to his word that his players would deliver fluid, energetic performances with an emphasis on attack. They were quick to the ball, slick with their passing and attacked with so much adventure, particularly in the first half, that there were countless occasions when they outnumbered their opponents at the back.
The pressure on Tunisia was almost unremitting and, even ignoring for a moment Kanes goals, it must have been hugely encouraging for Southgate to see the vibrancy of his team, the number of chances they concocted and the desire of the midfieldersto break into the opposition penalty area.
Unfortunately for Southgate, there was also a reminder here of Englands recurring ability to make life more difficult for themselves than necessary. On that front nothing has changed. It was difficult to keep a count of the number of chances not just half-chances but wonderful openings England totted up throughout the night.
How much less stressful everything might have been, for instance, if England had been more ruthless inside the opening few minutes.
An offside flag spared Sterlings embarrassment with an open-goal miss after four minutes. It was a fairly staggering moment, all the same. Yet in fairness to Sterling he was not the only England player to be guilty of poor finishing during a wild, breathless opening half.
One by one, the chances came and went. Jesse Lingard had a golden opportunity, at 1-0, to double Englands lead and, later on, prodded a shot against a post.
John Stones wasted a gilt-edged chance shortly after Tunisias penalty, with Dele Allis looping back-header being turned against the crossbar moments earlier, and there was some splendid goalkeeping from Mouez Hassen before he was forced off with a shoulder injury.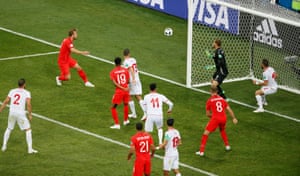 Read more here: http://www.theguardian.com/us