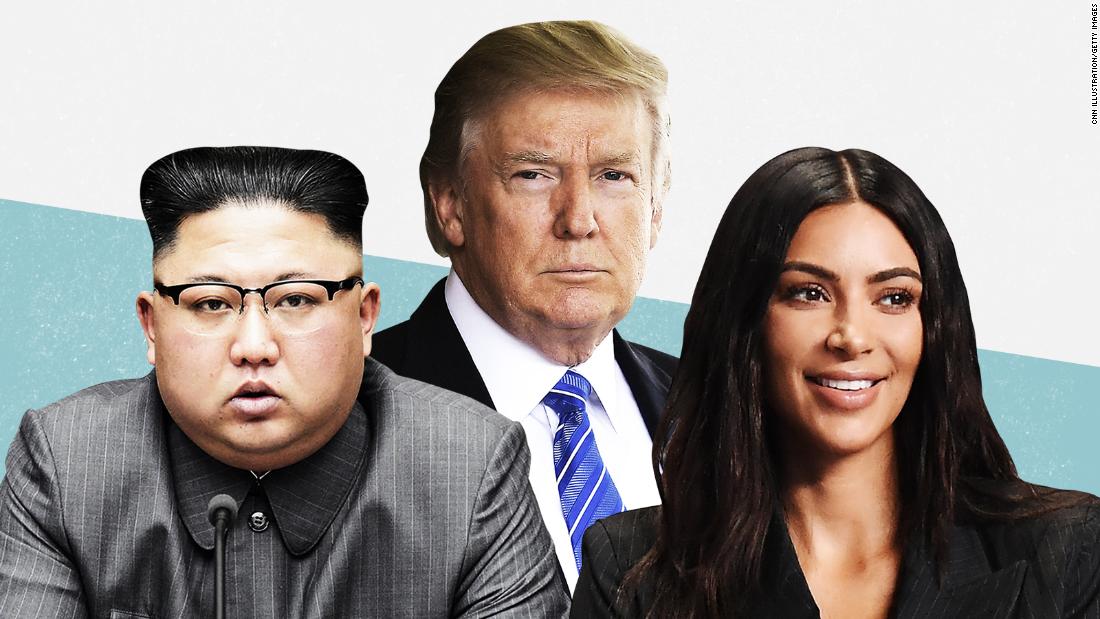 Washington (CNN)Donald Trump is a product of two things: Reality TV and the New York City tabloid culture. Some weeks those roots show more than others. This was one of those weeks.
The bookend for the Kim K. news came Friday afternoon when Trump, after huddling with a senior official from North Korea, announced that his summit with North Korean leader Kim Jong Un, which he had called off last month,
was actually back on!
And on the same day (June 12) and in the same place (Singapore) as the one Trump pulled out of with a publicly released letter!
This is the Trump presidency. Kim Kardashian using her famousness for being famous to push a pet issue at the White House one day and a historic nuclear summit with Kim Jong Un on another day.
Highs and lows. Ups and downs. Roller coaster always. Below are the 30 major headlines from the week that was in Trumpworld.
Monday:
Tuesday:
Wednesday:
Thursday:
Friday:
Read more here: http://edition.cnn.com/