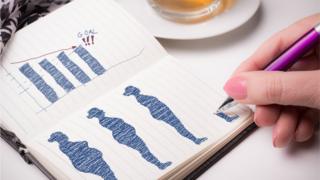 The idea that people can be fat but medically fit is a myth, say experts speaking in Portugal.
Their early study, as yet unpublished, involved looking at the GP records of 3.5 million people in the UK.
They say people who were obese but who had no initial signs of heart disease, diabetes or high cholesterol were not protected from ill health in later life, belying previous research.
A summary of their study was discussed at the European Congress on Obesity.
The term "fat but fit" refers to the alluring assumption that if people are obese but all their other metabolic factors such as blood pressure and blood sugar are within recommended restrictions then the extra weight will not be harmful.