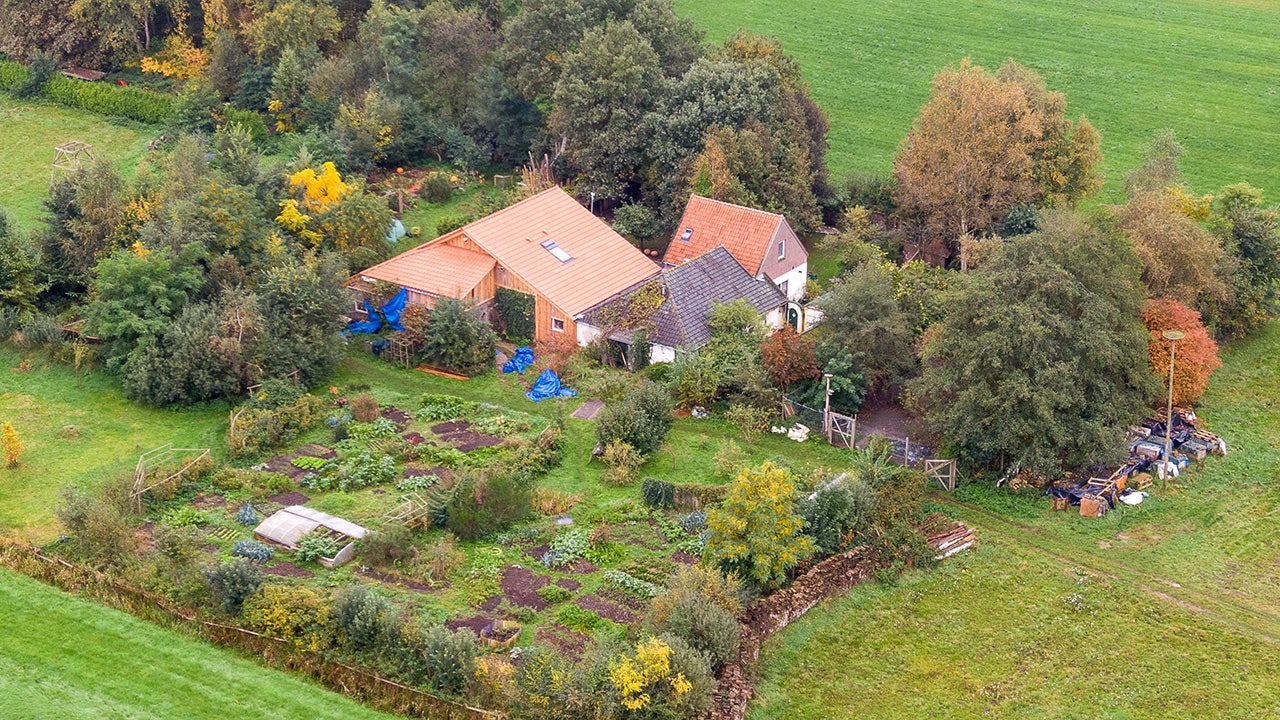 A view of the farm where a father and six children had been living in the cellar in Ruinerwold, northern Netherlands.
Investigators say the 67-year-old fathered a total of nine children with a woman who died in 2004. Prosecutors allege that he sexually abused two of his oldest three children, who had already left home. Details of when and where the alleged abuse happened were not released.
The father's identity has not been made public by authorities, but numerous reports in the European media have identified him as Gerrit Jan van Dorsten. In October, the Family Federation for World Peace and Unification, also known as The Unification Church, told Fox News that van Dorsten "was briefly a member of our movement in the mid-1980s," but added that he "is known to have suffered from mental health issues and left our organization in 1987."
FLASHBACK: DUTCH MAN WHO REPORTED FAMILY IN FARMHOUSE ACTIVE ON SOCIAL MEDIA, HAD ESCAPED SEVERAL TIMES
Dutch media have reported that the father had written extensively online about his self-styled religious beliefs, including a video apparently showing him working out on a home-made fitness machine.
Prosecution spokeswoman Debby Homans told national broadcaster NOS that the father still has not been questioned for health reasons. She declined to elaborate on the health issues, but media have reported that he has suffered a stroke.
Read more here: http://www.foxnews.com/