President will not open new US embassy next month, with secretary of state Rex Tillerson likely to take his place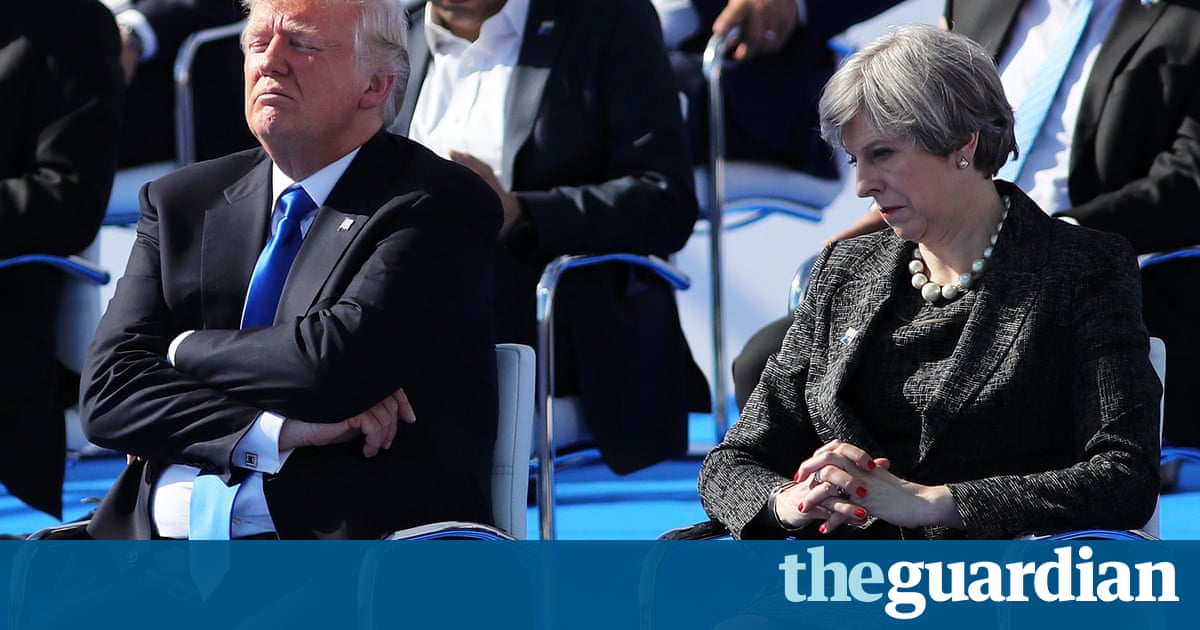 Donald Trump has cancelled a visit to Britain next month to open the new US embassy in London, amid fears of mass protests.
The president claimed on Twitter that the reason for calling off the trip was his displeasure at Barack Obama having sold the current embassy for peanuts and built a replacement for $1bn (750m). Bad deal, he wrote.
But the embassys plan to move from Mayfair to Nine Elms in London was first reported in October 2008, when George W Bush was still president.
The London mayor, Sadiq Khan, said Trump had got the message that many Londoners staunchly opposed his policies and actions.
It appears that President Trump got the message from the many Londoners who love and admire America and Americans but find his policies and actions the polar opposite of our citys values of inclusion, diversity and tolerance, Khan said on Friday.
His visit next month would without doubt have been met by mass peaceful protests. This just reinforces what a mistake it was for Theresa May to rush and extend an invitation of a state visit in the first place.
The prime minister invited Trump for a state visit when she became the first world leader to visit the president in the White House a year ago. Activists immediately pledged to stage protests and MPs have said they would not give the president the opportunity to address parliament.
Asked about Trumps cancellation, a Downing Street spokesman repeated the governments longstanding position that an invitation has been extended and accepted, but no date has been set.
The White House press secretary Sarah Sanders said: The invitation was made and has been accepted we are still working to finalise a date.
Instead of a state visit, it had been expected that Trump would make a brief, less formal working visit in February to cut the ribbon on the embassy in south-west London, and hold meetings with May. Officials had also been examining plans for the president to meet the Queen without the pomp of a full-blown state banquet.
Government sources suggested Washington had signalled that the secretary of state, Rex Tillerson, would instead open the embassy.
Read more here: http://www.theguardian.com/us