From Nightcrawlers severe weight loss to Strongers emotional meltdowns, the actors lack of Oscar love is not for want of trying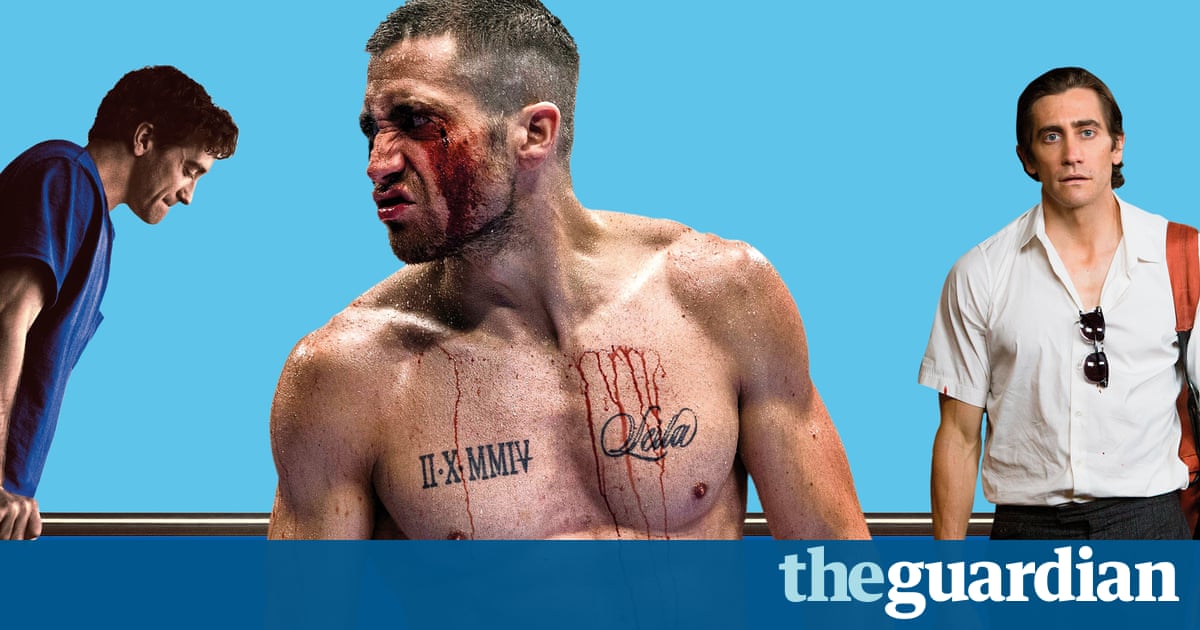 One thing you never hear actors say is: I took this role because I really thought it would win me an Oscar. Perish the thought! But even if the prospect of bagging an award genuinely never crosses their minds, you can often see it in their choice of super-challenging roles, their scarily committed preparation, their hammy over-emoting. They end up trying too hard, and audiences can smell it.
Of particular concern right now is Jake Gyllenhaal: a talented, handsome, versatile actor for sure, but one whose trophy cabinet is, you suspect, emptier than hed like it to be. He has really been throwing himself into roles lately. Such as his 2014 newshound thriller Nightcrawler, for which he starved himself to skeletal levels and flipped out on screen with such intensity, he had to have stitches after his mirror-smashing scene. But he didnt get so much as an Oscar nomination for his efforts.
The next time we saw Gyllenhaal, he was all bulked up again, training hard and straining harder as a damaged boxer in 2015s Southpaw. He thought he could De Niro his way to an Oscar but, once again, Gyllenhaal got no awards love. After 2016s double whammy of Demolition (playing a guy on the edge), then Nocturnal Animals (playing two guys on the edge), Gyllenhaals look at how much acting Im doing! antics started to become offputting.
Now hes back in Stronger, playing Jeff Bauman, who lost his legs in the 2013 Boston marathon bombing. As expected, Gyllenhaal takes a painful journey of trauma, disability and reluctant heroism, seasoned with the occasional emotional meltdown. Gyllenhaal didnt actually get his legs amputated for the role but at this stage in his career, you wouldnt be surprised.
Some actors seem to breeze their way to awards. Others try so hard, it hurts both them and us. It is almost always men. Joaquin Phoenix spent two years in character for his stunt documentary Im Still Here to zero recognition. Shia LaBeouf pulled out a tooth, didnt wash for four months and spent days watching horses die for Fury. Ashton Kutcher hospitalised himself replicating Steve Jobss all-fruit diet, only to see Michael Fassbender get an Oscar nod for his Steve Jobs portrayal.
If it feels as though the Academy only gave Leonardo DiCaprio best actor for The Revenant because nobody could bear another closeup of his disappointed face on the night, Gyllenhaal is in a similar place right now. So, lets hope it pays off this time, otherwise theres no telling what he might do.
Stronger is in cinemas on 8 December
Read more here: http://www.theguardian.com/us