An initiative to get schoolchildren to walk or run a mile every day leads to significant improvements in their health, according to a study.
The Daily Mile scheme was originally the brainchild of a Scottish head teacher who started it in 2012.
University researchers have compared the health of children at a primary school which takes part in the scheme with those at a school which does not.
They found it led to improved fitness and body composition.
It is the first quantitative research to back up anecdotal evidence about the benefits of the Daily Mile.
More than 3,600 schools in 30 countries around the world are said to have taken up the idea since it started to receive widespread publicity three years ago, but not all get pupils to complete a mile every single day.
The scheme was pioneered by Elaine Wyllie, who was then the head teacher at St Ninian's Primary School in Stirling, and has been widely praised and won several awards since.
The researchers from Stirling University and Moray House College of Education at Edinburgh University say more policymakers across the world should now consider introducing the initiative.
What are the benefits of the Daily Mile?
Researchers compared a total of 391 children aged between 4 and 12 at two primary schools in the Stirling area – one where pupils were doing the Daily Mile, and another where they were not.
The children wore accelerometers which recorded how much moderate to vigorous physical activity (MVPA) they were undertaking every day, and how long they were sedentary for.
They also had their body fat measured, and were assessed on their performance at a shuttle run.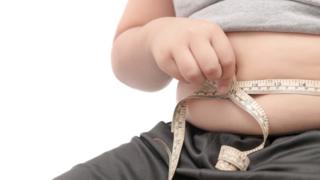 The researchers found that the children who were doing the Daily Mile were significantly healthier than those who did not.
Dr Naomi Brooks from Stirling University explained: "We observed a relative increase of 9.1 minutes per day in terms of MVPA and a relative decrease of 18.2 minutes per day in sedentary time.
"Children at the intervention school covered, on average, 39.1 metres more during the shuttle run, while their body composition improved too."
There were similar results when the data was adjusted to additionally account for socioeconomic circumstances.
The researchers said the findings suggest the Daily Mile is a "worthwhile intervention to introduce in schools and that it should be considered for inclusion in government policy, both at home and abroad."
What exactly is the Daily Mile anyway?
Elaine Wyllie was concerned about the level of physical fitness of some of her pupils at St Ninians Primary and wanted to find a way to improve it.
The solution she came up with in 2012 was both simple and cheap – pupils would leave the class for 15 minutes every day to walk, jog or run a mile by going around the playground several times.
Individual teachers can decide when to fit the Daily Mile into the school day, and it is done in addition to existing PE lessons and does not replace the exercise children get while playing during intervals.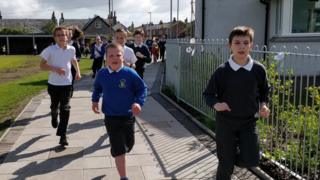 Ms Wyllie, who now heads the Daily Mile Foundation, said she started it with the simple belief that it would help children lead more active lives and encourage the development of healthy habits in the future.
She saw for herself how 15 minutes of daily activity rapidly improved pupils' fitness, health and concentration in the classroom, and said she was "delighted" that the academic research had confirmed this.
Ms Wyllie added: "I look forward to the day when every school does The Daily Mile."
How widely has it been taken up?
According to the Daily Mile Foundation, more than 3,600 schools worldwide have introduced the initiative, including about 1,200 in England, 770 in Scotland, 210 in Wales, 85 in Northern Ireland and more than 100 in the Republic of Ireland.
The scheme has spread around the world, with more than 800 schools in Belgium and 200 in the Netherlands said to be taking part, as well as schools in countries such as Australia, the US, Jamaica, Canada and Germany.
BBC Scotland checked with Scotland's 32 councils to find out how many of their primary schools were regularly using the Daily Mile.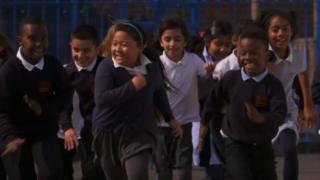 Decisions on whether to take part have generally been taken by individual head teachers and not by councils – and some local authorities do not collate the information centrally.
Some said a number of schools taking part were not offering the Daily Mile every single day – for example some schools said children only took part on days when they were not taking part in PE.
In Angus, for example, 34 out of 51 primary schools take part in the scheme. 14 do it every day but the rest typically take part three days a week.
West Lothian said children at 17 of its schools did a mile every day, while children at another 31 schools did it at least once a week.
One school in Inverclyde also seemed to be counting the Daily Mile as a contribution towards the two hours of physical activity primary school children should receive every week – rather than treating it as supplementary to it.
Will it be made compulsory in all schools?
The Scottish government has praised the initiative and is encouraging more schools to take part, but says it has no plans to make it compulsory.
Education Secretary John Swinney told BBC Scotland's Kaye Adams Programme: "The daily mile suits some schools – I go to schools where they have created a track which the children and young people take part in every single day, and I go to other schools where they've got different programmes in place which achieve the same objective.
"It is really important that young people should have access to that experience, but I don't think we should be prescriptive it has got to happen in this fashion in every school in the country."
Read more here: http://www.bbc.com/news/uk