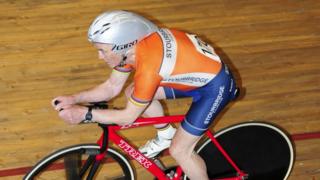 An 83-year-old British cyclist has vowed to train harder after failing to break his own world record at the weekend.
Walter Fowler who battled cancer eight years ago, missed the record for the 500m standing start sprint by half a second.
He broke the world record for the 80-84 age category in 2014 at Manchester with a time of 42.166 seconds.
He also holds the record for the 200m flying time trial at 14.631 seconds.
'Extremely fit'
Mr Fowler, from Kinver in Staffordshire, rides at least four times a week with other club cyclists covering hundreds of miles.
He said the record attempt during a League of Veteran Racing Cyclists championship at Derby Velodrome at the weekend will probably cost him "in excess of £1,000".
He paid for timing officials and a doping test by himself because it was a "private record attempt".
Mr Fowler said after the race: "I am satisfied it was a reasonable effort – I will look forward to the winter season and try again next summer.
"I certainly won't give up – I feel I will probably die in the saddle."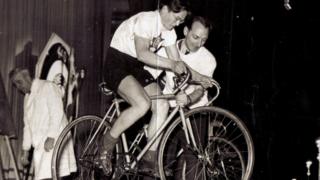 He was diagnosed with bladder cancer in 2009 when a doctor found some blood in his urine after a crash on the track.
"But I went to the Masters championship in Portugal in 2010 – so I had roughly a year off. I got a silver which wasn't too bad."
"I want to prove that older people, with proper training, can improve their fitness in their 80s."
Another top senior cyclist, Derek Woodings, 76, from Belper in Derbyshire, who was a professional in the 1960s and also raced at the weekend, said: "It is getting hard now – and I mean hard. Now I am hanging on most of the time."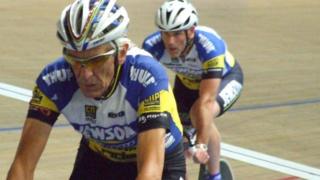 Read more here: http://www.bbc.com/news/uk