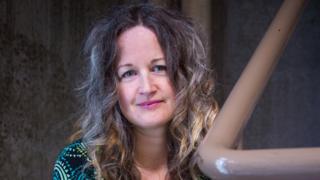 Women are not being told all the options when deciding how to dispose of pregnancy remains after miscarriage in England, a report suggests.
Corinne Fowler did not realise she could take her baby's remains home – instead they were disposed of with other clinical waste.
Looking back, she says she would have found a special place to bury the child she would never see again.
The Miscarriage Association said better and more consistent care was needed.
The Death Before Birth report, carried out by researchers from the Universities of Birmingham and Bristol, looked at the experiences of women who had gone through early pregnancy loss, such as miscarriage, terminations for foetal anomaly or stillbirth before 24 weeks.
In the UK, one in five pregnancies end in miscarriage and there are around 2,000 terminations following pre-natal screening each year.
The report found that although care was good and improving in many hospitals, it was inconsistent across England, leaving some women feeling misinformed and distressed at a vulnerable time.
'No time to say goodbye'
When Corinne, 47, from Birmingham, miscarried some years ago at 13 weeks, she brought the remains to be checked at hospital in an ice cream tub.
But they were taken out of her hands with no warning.
"I was completely taken by surprise. I felt this visceral feeling of trauma at being separated from my baby and I immediately burst into tears.
"For a long time I didn't feel I had any closure – I had no baby pictures or scans and no records."
She says it would have made a huge difference if all the available options had been explained to her clearly at the time.
"It's like a bereavement – and you need time to process what has happened and say goodbye.
"Some women may not want to take the remains home, but they should still be taken sensitively from them.
"If I had been able to bury the remains, then I would have a dignified place for them," Corinne says.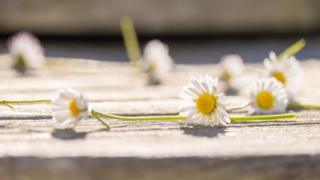 In England, Wales and Northern Ireland, pregnancy remains can be cremated or buried – either separately or with other remains – taken home or incinerated by the hospital.
If a woman does not express a preference, hospitals can dispose of the pregnancy remains as they do with clinical waste, but separately, known as "sensitive" incineration.
In Scotland, the default option is communal cremation, rather than incineration.
While charities like the Miscarriage Association support the Scottish model, others feel it is important to keep the option of incineration for women who don't want any record of their loss.
The report recommends that:
women are provided with a full range of choices for disposing of pregnancy remains
patient information leaflets on disposal methods should be produced and handed out
the options for disposing of pregnancy remains are discussed automatically as part of pregnancy loss care
so-called "sensitive" incineration of remains in hospitals is fully explained to parents and hospitals
Dr Danielle Fuller, report author from the University of Birmingham, said there was a need to raise awareness and encourage more discussion around pregnancy loss.
"When families don't know all the options, they can't make informed decisions – the chance to acknowledge the loss is important."
Sarah Bedwell, from the Human Tissue Authority, said disposal "must reflect the woman's own circumstances, values, understandings, and beliefs".
She said the current guidance set out what is expected and how women should be involved in any decisions made.
Read more here: http://www.bbc.com/news/uk