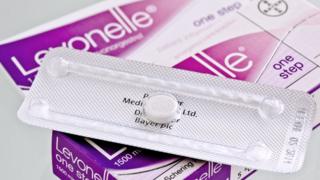 Boots has accused a pregnancy charity of encouraging the "harassment" of its senior employees in a dispute over the cost of its morning-after pills.
Lawyers for Boots said the British Pregnancy Advisory Service (BPAS) helped supporters to send a "torrent of personal abuse" to members of staff.
Members of the public contacted Boots using an online form provided by BPAS.
Boots has cut the cost of its emergency contraception following criticism from BPAS and some MPs.
The pharmacy said it would offer a £15.99 alternative to Levonelle, which costs £28.25, and a Boots-branded £26.75 pill, from next month.
It follows the launch of a "Just Say Non" BPAS campaign in July, which invited people to email senior executives at Boots via an online form.
'Vile, nasty'
In a letter from law firm Schillings, Boots accused BPAS of the "facilitation and tacit encouragement of personal abuse" in creating the form, which between 20 and 24 July contained the names of five Boots employees.
Four of the names have now been removed from the form.
Messages allegedly described one employee as a "vile, nasty, strange excuse of a half man", while another email read: "You will have to answer to God for what you have done", according to the lawyers.
BPAS said this "misrepresented" the messages, saying thousands were from women who needed to use emergency contraception as well as pharmacists, GPs, and other healthcare professionals.
In a statement, BPAS said Boots "failed to provide any evidence of abuse sent through the campaign".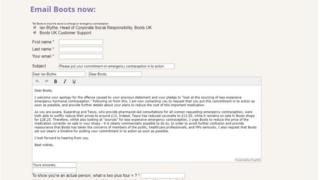 A Boots spokesperson said the letter was intended to "actively protect our colleagues from abuse and harassment".
They said: "We asked [BPAS] simply to remove personal email details from their campaign widget and to agree not to encourage personal abuse of our people."
In July, Boots initially refused to cut the cost of the morning-after pill, telling BPAS it wanted to avoid "incentivising inappropriate use" – for which the company later apologised.
The response led some Labour MPs to say Boots had taken an "unacceptable" moral position, while Clare Murphy of BPAS added: "Women struggle to access emergency contraception and the cost is a key barrier."
By comparison, the progestogen-based drug Levonelle costs £13.50 at Tesco, Morrisons, Asda and Superdrug.
Read more here: http://www.bbc.com/news/uk