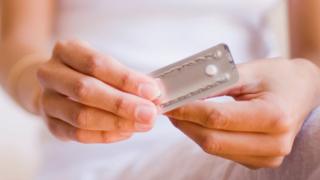 Boots says it now stocks a cheaper morning-after pill in all of its UK pharmacies, three months after failing to meet its initial target of doing so.
A group of Labour MPs had criticised the company for not keeping its promise to stock a generic brand in all 2,400 Boots pharmacies by October.
The chain said supply issues caused the delay in the full rollout.
Boots said it had wanted there to be a "sufficient and sustainable supply" across the UK.
The morning-after pill can be taken in the days after unprotected sex to prevent pregnancy.
But the British Pregnancy Advisory Service (BPAS) had raised concerns that the cost of the pill was too high in Boots and other pharmacies.
In July, the branded progestogen-based drug was being sold at Boots for £28.25, and its non-branded alternative was only £1.50 cheaper.
At the time, it was pointed out that Tesco sold the branded drug for £13.50 and Superdrug offered a generic version for £13.49.
Now Boots says its new option, Levonorgestrel, will be sold for £15.99.
Boots had pledged to stock the cheaper drug after it was criticised for its initial stance of saying that cutting prices could incentivise the use of morning-after pills.
A Boots spokeswoman said: "It was always our intention to ensure that when we launched this service it was done well, and with sufficient, sustainable supply so that women would be able to access it both now and in the future."
She added the pharmacy remained committed to working towards one nationally commissioned NHS service to provide free contraception to all women in England as there is in Wales and Scotland.
Sexual health clinics, GP surgeries, NHS walk-in centres and other pharmacies provide various brands of the morning-after pill and emergency hormonal contraception.
Read more here: http://www.bbc.com/news/uk