Kylie Jenner continues to roll in the dough!
According to U.K.-based planning tool for Instagram, Hopper HQ, the Life of Kylie star is the number one top earner on the social media platform — where she makes approximately $1,266,000 per single sponsored post.
In 2018, the "youngest self-made billionaire" reportedly charged $1 million for a single ad — so it appears her quote went up.
Although IG may have instituted a like-count ban in countries such as Canada, Australia, New Zealand, Ireland, Italy, Japan, and Brazil, the Kylie Cosmetics founder does not seem to be affected.
Other celebs included in IG's 2019 Rich List are Ariana Grande, Cristiano Ronaldo, Kim Kardashian West, and Selena Gomez.
In fact, the thank u, next singer can charge $996,000 per post!
Speaking of the Kardashian-Jenners, Kendall Jenner and Khloé Kardashian came in at 14 and 15, respectively.
In an April episode of CBS Sunday Morning, Kris Jenner spoke to Tracy Smith about her family's various businesses, including their sponsored social media ventures.
According to the 63-year-old, her and her daughters have no problem scoring lucrative deals. The momager said:
"My daughters are constantly getting offers to post something for a company, or a brand, on social media… They have a fee for a post, or a fee for a story, a fee for Facebook… they have a fee schedule."
When it comes to pricing, it depends which KarJenner sister is posting. However, Kris noted:
"I mean, it's definitely six figures."
If the ad is for "a pharmaceutical product, if it's something that you're going to drink, or ingest, or put on your body," the price goes up.
That same month, Khloé and Kendall defended their controversial endorsements in a New York Times interview.
In the piece, the Revenge Body host was asked about comments made by frequent KarJenner critic, Jameela Jamil.
In March, after True Thompson's mom shared a sponsored post for weight loss shakes, The Good Place actress wrote to her:
"If you're irresponsible to: a) own up to the fact that you have a personal trainer, nutritionist, probable chef, and a surgeon to achieve your aesthetic, rather than this laxative product… And b) tell them the side effects of this NON-FDA approved product, that most doctors are saying aren't healthy. Side effects such as… cramping, stomach pains, diarrhea and dehydration… Then I guess I have to. It's incredibly awful that this industry bullied you until you became this fixated on your appearance. That's the media's fault. But now please don't put that back into the world, and hurt other girls, the way you have been hurt. You're a smart woman. Be smarter than this."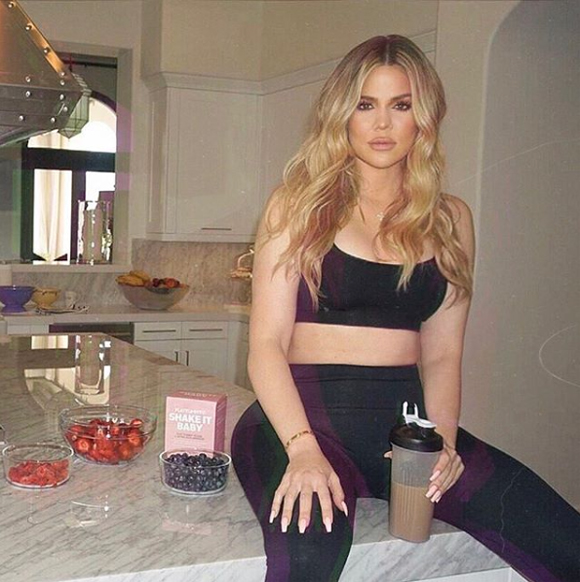 In response, KoKo — who the author noted was "fresh from a workout" — said she has never hired a chef. While she does have a personal trainer, she posts her exercises on Snapchat for everyone to view.
"Well, listen, I am showing you what to do, silly person, 15 repetitions, three times, here's the move."
Kris added:
"I don't live in that negative energy space… Ninety percent of people will be really excited about the family and the journey and who we are."
As for Kendall, the model defended her partnership with Fyre Festival, the disastrous 2017 music extravaganza founded by current-inmate Billy McFarland and rapper Ja Rule.
According to court documents obtained by ET in January, the 23-year-old's company was paid $275,000 for services including promoting the festival on Insta.
She said:
"You get reached out to by people to, whether it be to promote or help or whatever, and you never know how these things are going to turn out, sometimes it's a risk… I definitely do as much research as I can, but sometimes there isn't much research you can do because it's a starting brand and you kind of have to have faith in it and hope it will work out the way people say it will… You never really know what's going to happen."
Make that money, y'all!
[Image via Kylie Jenner/Instagram.]
Related Posts
CLICK CLICK CLICK Next Article
Read more here: http://perezhilton.com/