British men are getting taller, larger and broader and the high street is finally catching up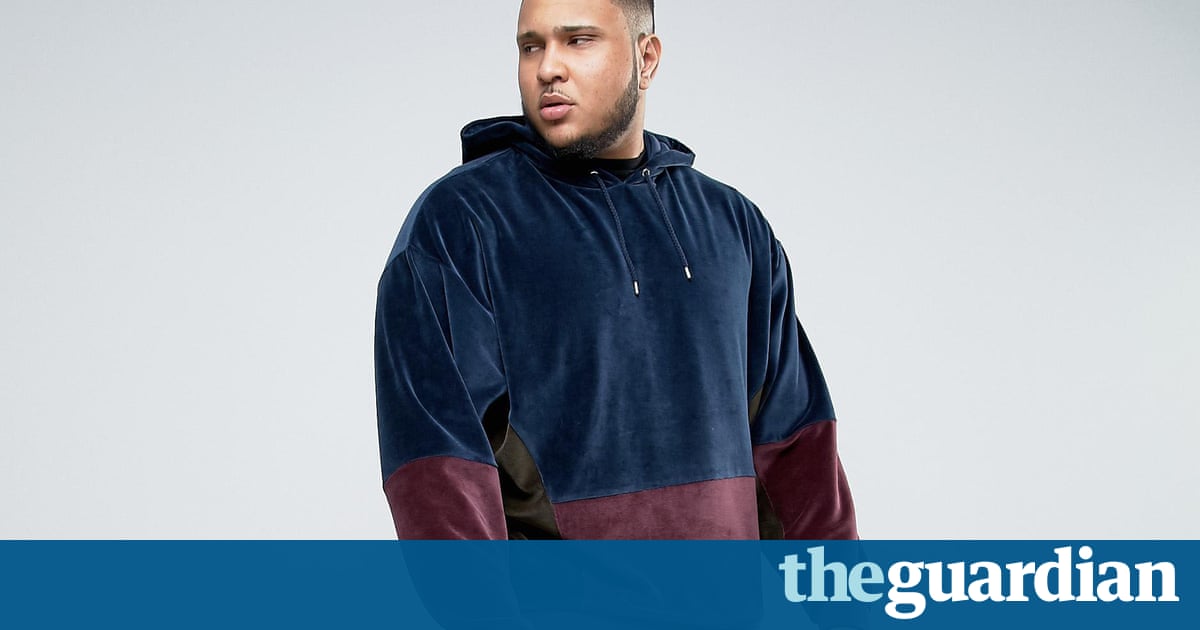 The energy at online clothing store Asos hits you as soon as you enter its art deco London headquarters. The place is youthful, noisy, overwhelming. It is also proudly democratic in the sense that it wants to offer fashionable clothes for everyone. Not, I suspect, because it is on some great mission to change the world, but because its not just perfectly honed young men and women who will pay to look good.
I am getting a guided tour from the companys brand creative director, John Mooney. He is spearheading Asoss drive to improve its offering to what might euphemistically be called the bigger man. I am keen on this euphemism because I am one of those bigger men: 6ft 4in tall; 40in-plus waist; carrying a lot of extra poundage. My mother kindly describes me as big-boned; others would say fat.
Either way, for me shopping has always been an unpleasant and often pointless experience a procession of garments that, even though they proclaimed themselves large, came nowhere near fitting me. I gave up shopping for clothes about 20 years ago, apart from the occasional desperate foray to find something that would just about do. If I did find something (a pair of M&S XL stretch jeans, a black XL top from Lands End) I would buy half a dozen and hope theyd see me through. They were, in every sense, distress purchases, and I had adopted a uniform: all black, uninspired, unchanging, shapeless, boring.
Hence this visit to Asos, which over the past couple of months has been extending its menswear ranges up to 6XL, to reflect the size that many blokes actually are, rather than what high-end designers might prefer them to be. Its been catering for bigger women for the past five years (the curve sector accounts for 20% of Asoss womenswear sales) but now bigger men are getting the same treatment. The key, says head of menswear design Nick Eley, is to offer plus-sized buyers exactly what is available to everyone else, but cut in such a way that it caters for different body shapes tall and skinny, broad and athletic, big and tubby. Its amazing how badly this market has been catered for in the past, he says.
One problem has been finding models for the new sizes. Were having to train model agencies eyes, says Jordan Shiel, who books the menswear models at Asos. We also have to go out there and find our own.
One of its models, 23-year-old Nemar Parchment, was spotted in-house working as a buyers administrative assistant. Parchment initially hated the idea of modelling, but eventually came round, and has now switched careers. He reckons he is part of a major shift in showing mens bodies as they are, rather than as designers fetishise them, and says that can only be for the good: Seeing other big and tall guys might help people accept themselves more.
Another Asos plus-sized model, Scott Bayliss, was spotted by Shiel at a music festival in Bristol. We saw him from afar, says Shiel. He had a really cool outfit on and was personable and confident, and that always translates into sales. Bayliss, who was acting before suddenly being pitched into modelling, has now been signed up by a plus-sized agency in Germany, where the curve market is ahead of the UKs.
One UK agency has already got the message Bridge, which has made plus-sized models its USP. We launched two and a half years ago, initially just for the curve market, says director Charlotte Griffiths. A year ago it introduced a mens division, with chunky, bearded personal trainer Ben Whit as its first model. Ben is incredibly healthy, but he has a bit of a tummy and a broad chest, says Griffiths. He represents the 21st-century man who wants to shop for clothes and doesnt want to have to go into a different section to buy them. Bridge has just signed up Olympic discus thrower Brett Morse, who competed for Team GB at London 2012.
There is an acceptance now that bigger guys can also be cool, says Mooney, at Asos. Its a terrible thing to have to say, because why werent they allowed to celebrate it before? You need people out there as figureheads to be able to say, Its OK to wear clothes like this. You can also look good. He mentions Brit award-winner RagnBone Man and singer MNEK as big guys who dress stylishly. You dont have to look like Harry Styles any more to get a break in music or, indeed, fashion.
In truth, I probably wont be wearing Asos, despite its admirable commitment to dressing all shapes and sizes: the hoodies, sweatshirts, ripped jeans and floral shirts are targeted at twentysomethings, and I left my 20s behind some time deep in the past century. But I can (just about) imagine myself wearing River Island, where I once bought some XL T-shirts that almost fitted. In future, I will have more choice, because last month it also launched a Big and Tall range, extending its sizes across 117 lines. It will offer every size up to 4XL, which equates to a 55in chest and a 48in waist, more than big enough even for me.
There have been retailers offering plus sizes, but what is available is quite dull, says Nick Tahir, River Islands head of menswear buying. Where we see the opportunity is to offer fashion. Research suggests that one in five men are looking for a broader offer of bigger sizes.
The average male waist size in the UK has been rising over the past few decades and is currently just under 38in. If that is the average, quite a few men will be well above it, but you wouldnt know that when you shop. At Bentalls department store there is a large section housing designer clothes for men, but finding any waist sizes above 38in in jeans or moderately trendy trousers is well-nigh impossible.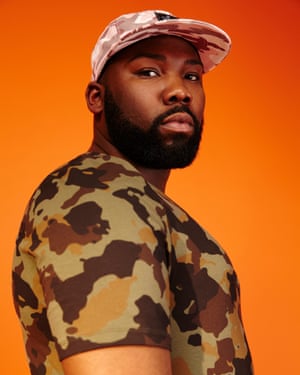 Read more here: http://www.theguardian.com/us