Alabamas senior senator refuses to fall in line with Trump and RNC and says I couldnt vote for Moore, handing Democrat Doug Jones a new line of attack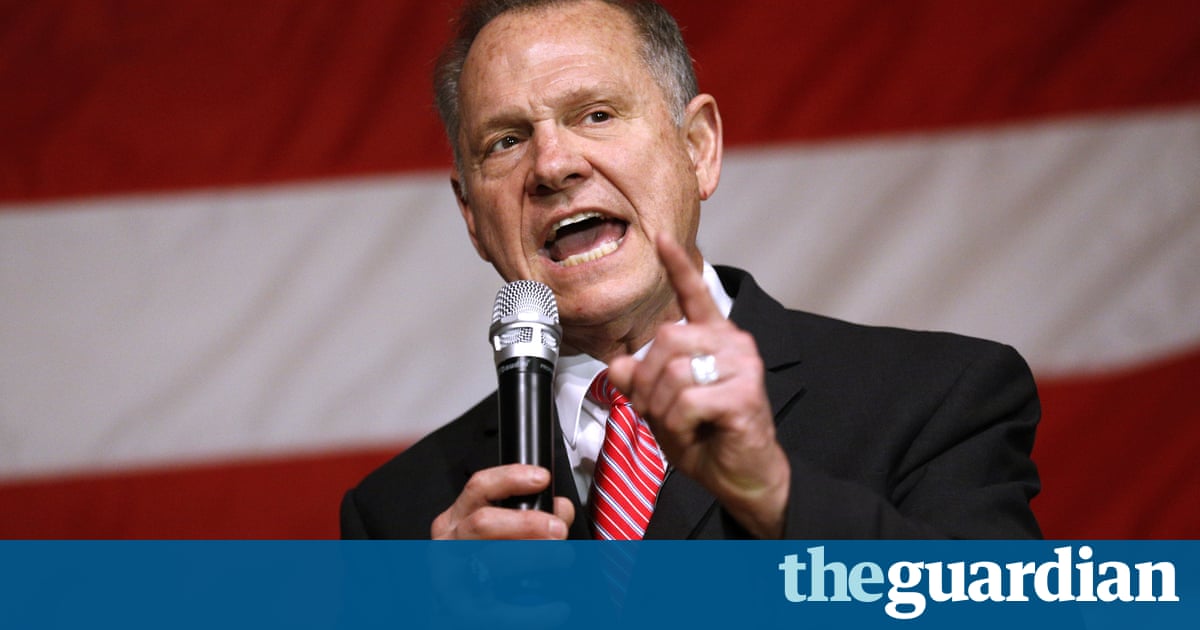 Alabamas senior senator has rebuked Roy Moore, the Republican candidate in Tuesdays special election who has been accused of molestation and sexual misconduct by eight women, including several who were underage at the time.
In doing so, Richard Shelby refused to fall in line with Donald Trump, who was endorsed Moore, and the Republican National Committee (RNC).
The state of Alabama deserves better, Shelby told CNNs State of the Union, stating on national television a position he was already known to hold. I couldnt vote for Roy Moore.
I think the women are believable. I have no reason not to believe them. I didnt vote for Roy Moore. I wouldnt vote for Roy Moore. I think the Republican party can do better.
Eight women have accused Moore of a range of misconduct, including an allegation that he molested a 14-year-old when he was a prosecutor in his 30s. In the days after the Washington Post first reported on the subject, Moore did not rule out that he had dated 17- or 18-year-olds, saying: If I did, Im not going to dispute these things, but I dont remember anything like that.
He has since denied all the allegations, accusing the Post of pursuing a partisan agenda.
Republicans including Senate majority leader Mitch McConnell at first called on Moore to step down, and the partys fundraising apparatus withdrew its support. But President Donald Trump eventually endorsed Moore, arguing that he prefers Moores partisan vote to a Democrats opposition.
Not long afterward, the RNC renewed funding for Moore. Trump recently recorded a robocall ad for Moore and McConnell has retreated from his earlier position.
Shelby is among a handful of prominent Republicans who continues to reject Moore, though he said on Sunday he did not vote for Doug Jones, the Democratic candidate. Instead, he said he wrote in a distinguished Republican name.
I understand where the president is coming from and I understand we would like to retain that seat but Ill tell you what, theres a time we call a tipping point, Shelby said. When it got to the 14-year-old story, I said that was enough for me, I couldnt vote for Roy Moore.
Shelby hinted that should Moore win the election, a Senate investigation into his actions may follow.
I understand thats already being contemplated but that would be up to the leadership and others to do that, he said, insisting that Republicans had the same standards as Democrats, who recently pressed the Minnesota senator Al Franken, accused by eight women of groping and unwanted sexual contact, to resign.
Whatever you are that you would not put up with the conduct, bad conduct, from a Democrat or a Republican, Shelby said. The Senate will weigh, if Roy Moore wins, his fitness to serve.
The Jones campaign seized on Shelbys remarks, turning them into two 15-second digital ads.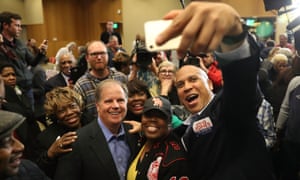 Read more here: http://www.theguardian.com/us