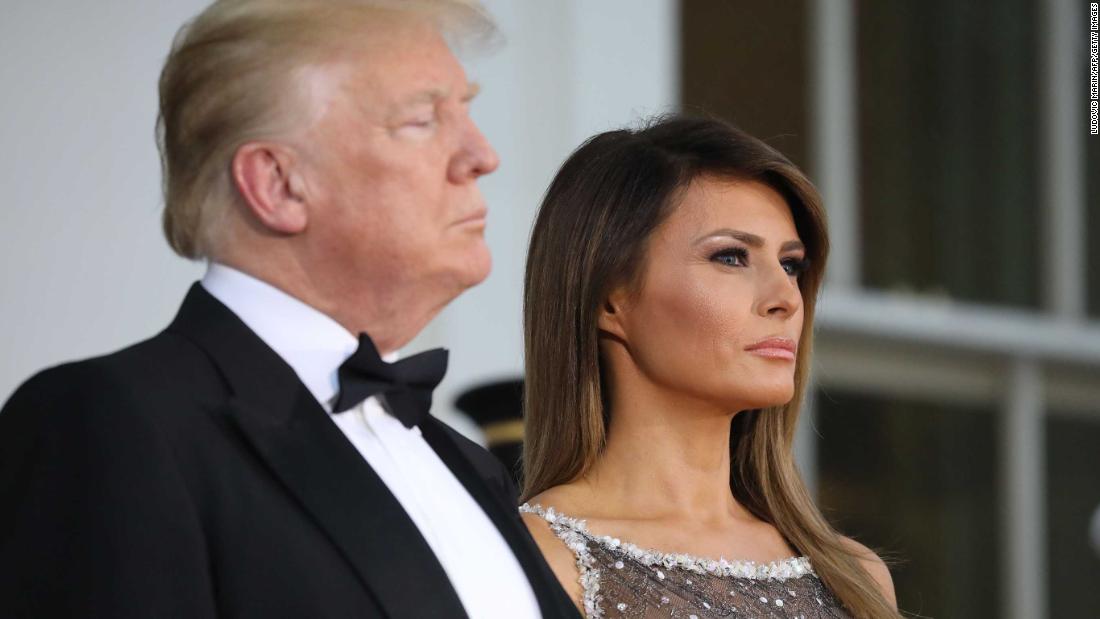 (CNN)On Monday, first lady Melania Trump unveiled her "Be Best" campaign, a comprehensive effort to encourage children to lead balanced and healthy lives. It was a platform 16 months in the making and marked a significant public stepping-out for the decidedly press-shy first lady.
It was good that President Trump was in the audience, because, candidly, many of the themes Melania Trump outlines as part of her "Be Best" initiative are the sorts of things the commander in chief needs to brush up on.
Here are four lessons Trump can learn from his wife's new agenda (as illustrated by her quotes from today's speech):
1. "Let us teach children the importance of all aspects of their well-being, which includes social, emotional and physical health."
Donald Trump is notoriously anti-
exercise
. "Other than
golf
, he considers exercise misguided, arguing that a person, like a battery, is born with a finite amount of
energy
," the New Yorker's Evan Osnos wrote in a
2016 piece.
In an
interview with Reuters
earlier this year, Trump bristled at the idea he doesn't exercise. "I get exercise. I mean I walk, I this, I that," he said, adding: "I run over to a building next door. I get more exercise than people think."
2. "Social media can be both positively and negatively effect (sic) on our children. But too often, it's used in negative ways."
"I heard poorly rated
@Morning_Joe
speaks badly of me (don't watch anymore). Then how come low I.Q. Crazy Mika, along with Psycho Joe, came to Mar-a-Lago 3 nights in a row around New Year's Eve, and insisted on joining me. She was bleeding badly from a face-lift. I said no!" — Donald
Trump, June 2017
3. "It is our responsibility as adults to educate and remind them that when they are using their voices, whether verbally or online, they must choose their words wisely and speak with respect and compassion."
"The many losers and haters never have the brains or stamina to become truly successful." —
Trump
"I have many great people but also an amazing number of haters and losers responding to my tweets-why do these lowlifes follow-nothing to do!" —
Trump
".
@oreillyfactor
, why don't you have some knowledgeable talking heads on your show for a change instead of the same old Trump haters. Boring!" —
Trump
4. "How we raise and educate our children on a variety of topics will provide the blueprint for the next generation."
The Point: Melania Trump should be commended for her work to combat online bullying, among other issues. But her husband's track record on civility and positivity runs directly counter to the "Be Best" message she unveiled on Monday.
Read more here: http://edition.cnn.com/